Is Hong Kong really Asia's World City?
By admin, March 24, 2018, Categories: Featured, Top Story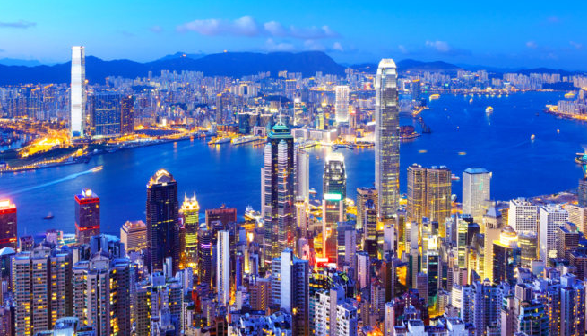 Hits: 1631
From high expenses and low income, to long working hours and less leisure, the city seems to have burdened many people to such an extent that migration appears to be a likely possibility. A-Desiflava explores some of the top seven problems that weigh down Hong Kongers.
On the surface, Hong Kong boasts of one of the world's best skylines. It houses elegant and tall buildings, as well as headquarters of many global brands. Yet, the buildings are termed as a concrete jungle, where houses can never be seen as homes, and offices leak of pressure and stress. While it may be termed as Asia's World City, the city also seems to have caught many of the world's problems – some of which will be discussed hereunder.
1. Unaffordable Rentals
Recent studies show that 1 in 5 people in Hong Kong are considered poor in Hong Kong. When put in perspective, 1.35 million residents live below the official poverty line. While the minimum hourly wage is HK$34.50, the average monthly income is below HK$16,000, which itself has largely been skewed by the highfliers of society. With inflation being ever so deligent, a vast proportion of people in the city seem to have insufficient funds to afford regular expenses such as rents, food, clothes, education, and of course, entertainment.
Given that having a shelter is arguably most important for survival, the unemployed or aged have a lot of problems finding themselves space. The number of people seeking public housing is becoming insurmountable. Despite 40% of the population already living in subsidized public apartments, there were 228,400 new applications received in 2013, and with only 13,114 flats available. In fact, even a caged home, sized 18ft², is estimated to cost around HK$2,000 per month. Oftentimes, caged homes are so small, and impoverished, that a person may even find it difficult to sit up or lie down straight. It thus comes as no surprise that more people sleeping in illegal places, such as rooftops, parks, and even McDonald's. In fact, there are around 2,000 street-sleepers in Hong Kong, and this number is only estimated to increase.
2. Work-Life Balance
With the ongoing inflation causing expenses to continually rise, the pressure to earn enough is becoming overwhelming for many. Moreover, there is also an increasing societal pressure to maintain the same standards of living; for otherwise, the one's reputation is at stake.
Thus in order to compensate, many have seeked out other sources of income. While gambling, smuggling, or being involved in "black money" may have worked temporarily for some, a vast majority of people are seeking multiple jobs. In addition to their full-time job, many work as freelancers or part-time workers in order to make more money; Hong Kongers are reported to work an average of 65 hours a week. This has obviously reduced their leisure time, and increasing stress levels have thus adversely affected their wellbeing. The most prominent effect of overworking is seen in the decreasing levels of satisfaction. Hong Kong is currently ranked 75th out 156 countries on a scale of satisfaction level, which is the lowest it has ever been.
3. A dearth of Food Outlets
Despite Hong Kong has a host of the restaurant across cuisines, Hong Kong's culinary delights still remain inaccessible at crucial points. For those who work on graveyard shifts, or are simply nocturnal, the range of available culinary joints is extremely limited. From both, a price and availability perspective, McDonald's still stands as one of the only places where food is available 24 hours a day at a reasonable price. There is a clear gap in the market, which must be tapped in order to make Hong Kong comparable to other cities that boast of culinary delights round the clock.
4. Education
The issues of education in Hong Kong is multifold; parents are pressured to meet the escalating financial demands, while students are stressed to meet the academic expectations to even maintain their admissions placement. While on one hand, parents are obliged to pay debentures or deposits of around HK$40,000 just to secure admissions for their child, the monthly fees at a standard school in Hong Kong could even be over $10,000. For those on the average income of Hong Kong, this already eats up more than half of an individual salary, and it doesn't give the parents and guardians with much spending power for their other resources.
On the other hand, the children too are under pressure to constantly perform, in order to not only maintain their academic placement but to also stay abreast with the rest. Right from kindergartens, and all the way up to universities, the pressure is insurmountable, and Hong Kong has a notorious reputation of overwhelming students with expectations and burdens. Unsurprisingly studies have found that "academic pressure is one of the leading factors of anxiety and depression…and even suicide".
5. Intercultural harmony
According to the immigration department, there are more than 123,000 South Asian residents in Hong Kong, which is about 1.8 percent of the total population in Hong Kong. Despite this, racism and lack of access to language is a prevalent barrier in the city. non-white ethnic minorities face the most discrimination in relation to financial and housing services, according to a study by the equality watchdog the Equal Opportunities Commission (EOC).
Many have felt subject to prejudice due to their inability to speak one of the local languages – Cantonese and Mandarin – while others have been simply outclassed due to their skin color and overall appearance. In fact, it is very common for Muslim ladies to be subject to discrimination in the workforce and when trying to seek employment because they wear a burka, which makes them look 'scary.' The same can also be applied to Sardars who choose to grow their beards due to their religious faith. Although they may still be part of the minority, it is no excuse for them to be subject to prejudice.
Resources :
http://www.scmp.com/news/hong-kong/law-crime/article/2047342/future-hong-kong-not-oursminority-groups-feel-shut-out-one
http://www.scmp.com/comment/insight-opinion/article/2114488/are-hongkongers-really-unhappy-arrogant-and-racist-only-if
https://tradingeconomics.com/hong-kong/wages
https://www.numbeo.com/cost-of-living/country_result.jsp?country=Hong+Kong
http://www.scmp.com/comment/insight-opinion/article/2114488/are-hongkongers-really-unha
ppy-arrogant-and-racist-only-if
The following two tabs change content below.