A Fusion of Indian Dance and Culture to remember Swami Vivekananda
By Editor's Desk, January 29, 2019, Categories: Buzz-In-Town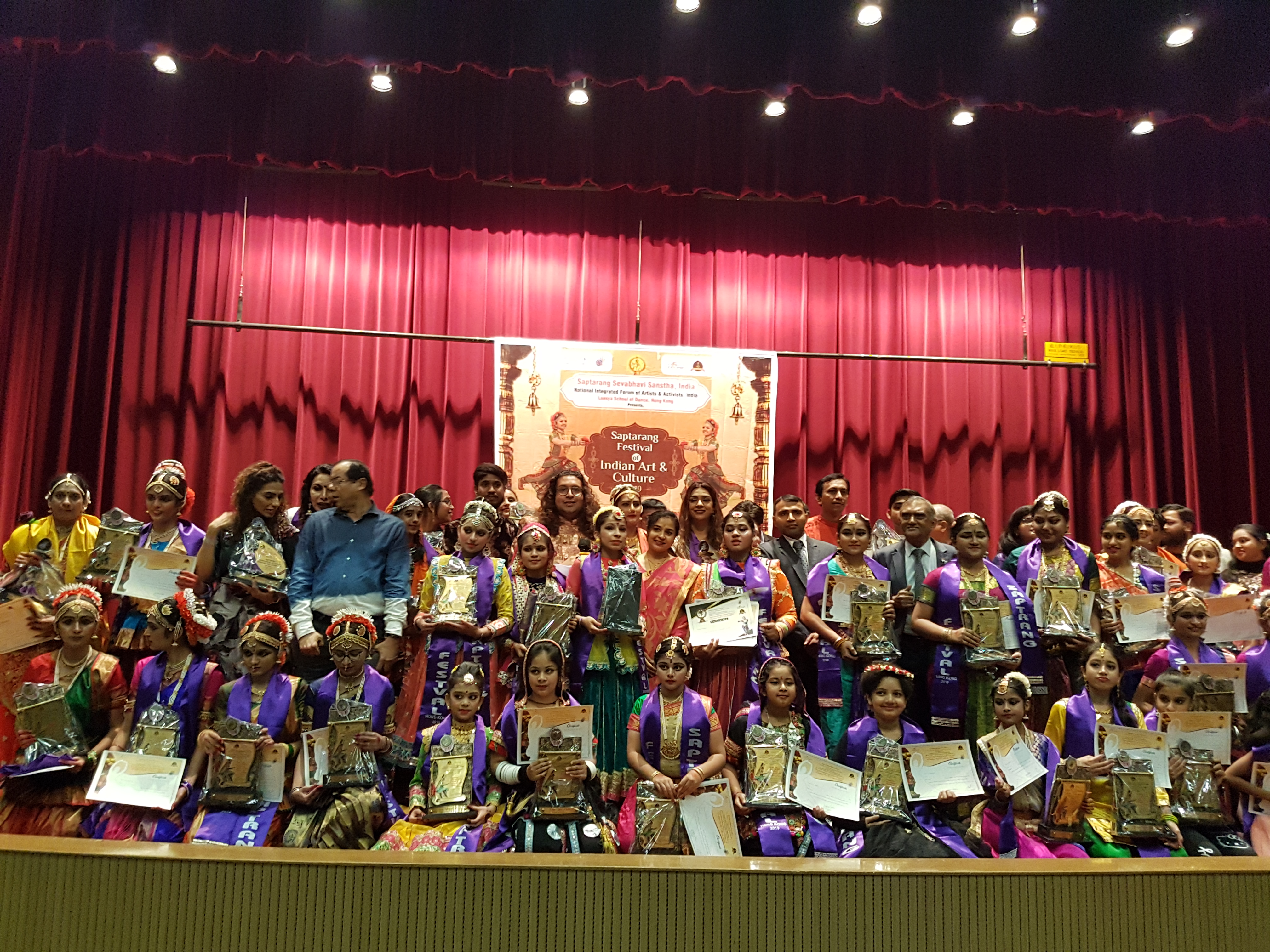 In order to commemorate Swami Vivekananda's Birthday, on the 12th January, Hong Kong's Lasya School of Dance along with India's Saptarang Sevabhavi Sanstha and National Integrated Forum of Artists & Activists presented the Saptarang Festival of Indian Art and Culture 2019 with more than 50 young dancers and singers of India.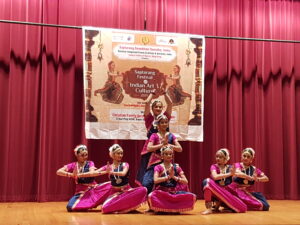 Dr Devender Singh, Official from Consulate General of India for Hong Kong and Macau, Mr Alok Kumar, Chief Executive & Branch Head of UCO Bank, Mr Raju Sabnani, Hong Kong Businessman, Maharaj of Vaishali Mata Mandir were guests who attended the event.
Saptarang Sevabhavi Sanstha organises various competitions for dance and singing all over India and the winners are given a chance to perform in foreign lands. This year the entire team of winners from Maharashtra, Haryana, Madhya Pradesh, Rajasthan and other Indian states were brought to Hong Kong to host a wonderful event of Indian art and culture at Kwun Tong Auditorium.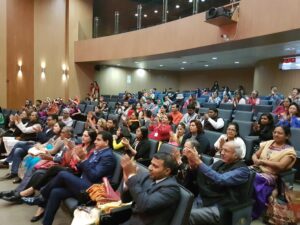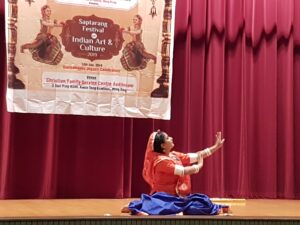 The two-hour scintillating Bharathanatyam, Kathak, semi-Classical, folk performances by young dancers had the audience awestruck. Dr, Bharat Jethwani, Festival Director was the host for the event and ensured that the audience enjoyed the entire show to the fullest. Thanks to Mrs Roopa Kiran, Solo Bharathanatyam performer of Hong Kong who coordinated with the team to perform in Hong Kong.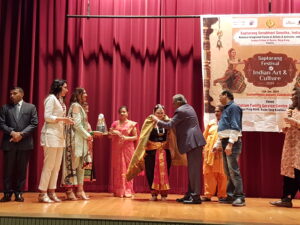 Guru Smt. Rashmi Raut Jaiswal, a Bharathanatyam performer was awarded the Saptarang Global Achiever Award, which, Mr Jamal Amir Sultan, Former President of Tamil Cultural Association and President of Indian Muslim Association presented to her. Mr Ashish Pillai received the Gem Talent of India award. Besides these, many other awards were presented to the wonderful performers.
The whole event ended with all dancers and singers beaming with happiness for performing in Hong Kong. The audience had a memorable start to 2019!
The following two tabs change content below.


Latest posts by Editor's Desk (see all)