Astrology by Bejan Daruwala for May & June 2017
By admin, September 13, 2017, Categories: Astrology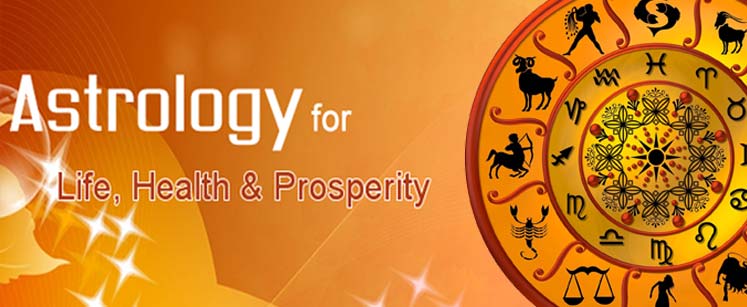 Hits: 127
May 2017
Aries: Ganesha says it's spectacular success with people – across all relationships – right from the word 'go'. Ganesha applauds this fine start to the period. Depths of sharing, understanding, caring and warmth come to you from colleagues, friends, and neighbors in addition to the intimate family circle. There is support, too, and you feel you are given much.
Taurus: You are willing to meet demands on you in terms of relationship, and emotions as a spillover from last period. There is, in addition, a dynamic and very fluid work angle. You may find the changes unsettling, but ultimately you gain greatly from them. Your major gains, though, are in the money angle. You no longer desire quick deals / profits and prefer to work for a steadier gain.
Gemini: Money flows in and you make the right decisions at work. Tensions and anxieties ease as a result. Also you seek the wise counsel of older, experienced people who will show you how to deal with problems. You turn your energy into creative channels and the results are wonderful.
Cancer: You felt you lacked a proper direction and focus in your life for quite a while now. Contacts, communications, reaching out to people and places take care of that feeling. You are full of charm, bright ideas, and even some bold innovations. Your own intelligent approach wins the day! Appreciation and fulfillment come to you in great measure from Ganesha.
Leo: You will feel energized and refreshed – a fair amount of travel makes that happen. Also, you handle money matters skillfully and efficiently. Fresh, new contacts, new people yield not only an exchange of ideas and inspiration but profit, too. You will be better organized at work, so that there is far less stress. This casts its reflection on the home front, too.
Virgo: You learn a lot this period in terms of – a) defining your own goals realistically, b) accepting demands / responsibilities cheerfully rather than as a burden and c) showing patience, understanding realistic hopes within personal relationships. The results have to be good! Money matters as well as matters of the heart both ease up.
Libra: You are spectacular in terms of creativity, intuition, invention. Certain energy possesses you and you seek to channelize it into a) community and social welfare, philanthropy, charitable deeds, b) interactions with young people, children, and the young at heart. You feel all the energy, enthusiasm and optimism of youth. A great way to feel!
Scorpio: Change and adjustments are what it's all about. In the latter case, you are helped by people who have your best interests at heart. Family and children share a smooth flow of affection, care, warmth. Some travel is likely, and a fair amount of socializing, partying, entertainments. Domestic life, too, gets a charm, an aura through a possible wish – fulfillment, or an event that creates inner peace, great contentment of mind.
Sagittarius: Once again in this period, the family and home, entertainment and pleasure come together in fine harmony. Work finds you efficient, enthusiastic, and very progressive and this rubs off on family and personal life, too. Like last period, supportive friends not only bring out the best in you, but are ready to do some crisis management too. A time of intense activity – even in your love life – which just might leave you feeling a little tired!
Capricorn: A period when you're not just generous with money, but with yourself – even at work. You spare no effort in your sincere desire to go on with colleagues and subordinates, are much more patient, tolerant, helpful. You can accept your own faults – at home, too. A new and very interesting person forms a bond that energizes, refreshes, enthuses you.
Aquarius: Your children / dependents / pets / older relatives / in – laws / parents – any or all cause you anxiety, concern. Not necessarily health problems, though. There could be unexpected demands to meet, and unplanned expenses to cope with. Your partner / spouse will support you sincerely, unconditionally and so, too, will your friends. Family and friends are the central point this period.
Pisces: You have given some very serious thought to the limitations, reservations that you perceive in your professional life. You now realize the hurdles you need to overcome for professional advancement. Promotions / improvements at work seem much more attainable. In addition, love and friendship both renew and refresh you. You are content, full of peace and comfort within yourself and you can interact at parties, meets, gatherings in a mood of giving rather than receiving. Ganesha nods.
June 2017
Aries: Ganesha says many pulls on you, your time and energy this period. Let's look at finances first. You may feel that there is a little confusion and overlapping there which you seek to sort out by proper budgeting, some cut-backs, and some reallocation. The other two concerns are your social life and your desire to do something, give back something to society, the community, the world.
Taurus: You may feel that all the progress and joy of the last period was a dream that you have now awakened from; rudely so. Both money and work deadlines and family demands will seem to be tight – requiring more than you can give or afford. Ganesha tell you to hang in there – all good things have to be striven for. They will come. Your patience, forbearance and determination are being put to the test.
Gemini: A lot of business entertaining, official / professional socializing, media – savvy, publicity-related parties could be happening now. You are, thankfully, much more careful vis-a-vis your finances and also dependents / children / pets, so you don't go overboard on a spending spree. You feel you've hit the right track for professional and domestic life so that there is harmony at home and at the workplace, and peace and contentment within you.
Cancer: Your period is approaching. It makes for great pleasure, contentment; smooth sailing at home and at work. There seem to be no glitches in your career advancement. You are willing to use tact, charm, savoir faire and it reflects on your professional life as much as your personal relationships. You feel you can shape your own destiny in both these spheres. Ganesha has given you another fine period to do it in!
Leo: Pleasure, easing of tension, contentment and calm come to you. This will be seen as work / professional matters go through smoothly and efficiently but even more so on the personal front. The intimate family circle, the larger circle of friends, neighbours, relatives, even the community and you all come together. You bask in this glory of content.
Virgo: You need to trust your own instincts, insights, hunches. But this must be done with tact, charm, softness rather than blatant aggression. You have the right ideas – let them win the day. And win they shall – perks, promotion, recognition and prestige, better status are yours this period. It could be from the existing job or the relocation I spoke of last period.
Libra: You feel that you have not done enough for home and family and been more focused on work and professional concerns. You now seek to make amends in terms of care and concern, quality time as well as some good times together, along with a careful scrutiny of your finances with regard to domestic funds, commitments, and requirements.
Scorpio: You will meet with a considerable amount of professional success after all the effort you've been putting in for some time now. Also, your period is coming to completion and the trend will come to its fruition. You feel that home and family need your best efforts, deep commitment. You identify with the extended family as well as the more intimate circle of love / mate and children.
Sagittarius: It is a totally new avatar, or incarnation of yourself that you see as part of your new self-image. Things have been going the way you want them to, in your personal life and the domestic scene, coupled with success at work. It makes you more gentle, much kinder, more concerned and willing to listen. You can extend sympathy to others, put yourself in their place, and identify with their problems, hopes, ambitions.
Capricorn: So far you've concentrated on a) self image and its enhancement, b) your image in the eyes of others, and hence your personal relationships and c) your career / profession / vocation / job and how successful you can be at it. Now it's time to reap the fruits of your endeavors. Money flows in and you spend on acquisitions, artifacts, comforts and luxuries, new and lovely things for yourself and your home.
Aquarius: There is a seeking for perfection that is the hallmark of you. Here, you seek perfection in all you do on the personal level – love, interaction with lover or mate, family, children, dependents. You can make the required effort to do your best for them. In addition your efforts are directed to larger financial matters like joint – funds, mutual finances, capital for new projects. You'd like to cash in on the good money trend!
Pisces: Pisces is a sign that watches out for itself. I don't mean to imply selfishness or egocentricity here. Your own image – in your own eyes as well those of others – comes in for a face – lift, a deeper, more fundamental make – over. Your personality, physique, wardrobe and grooming, as well as mindset, attitudes, ambitions are all to be enhanced, improved and upgraded. And you do it with a will, setting out to please others as well as yourself. Great!
Predictions contributed by
Sir Bejan Daruwala
Phone No. +91 8141234275
Reference image:
http://www.astromeenaakshi.com/images/astrology.jpg.
The following two tabs change content below.