Astrology
By admin, September 8, 2017, Categories: Astrology, Featured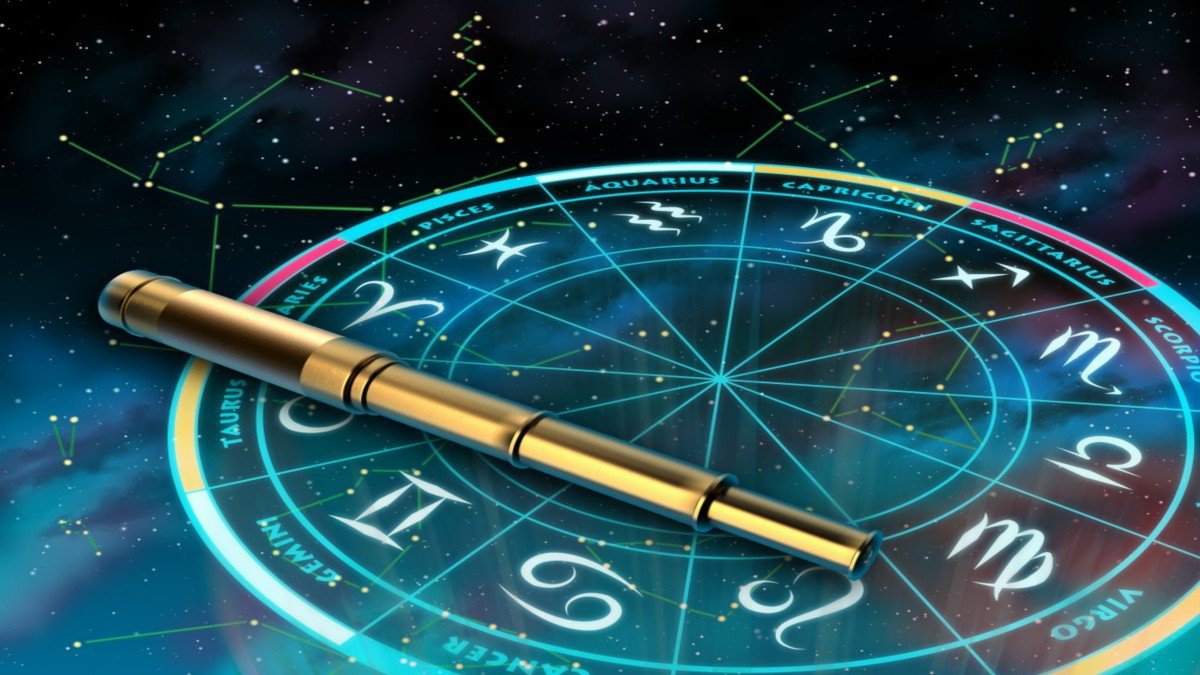 Hits: 115
Horoscopes for Jul-Aug 2017
JULY
Aries: Ganesha says the personal side of your relationships, as well as the emotional, romantic fortunes will be getting more intense and fulfilling. Love uplifts and delights you, giving you much to be thrilled about. Your role in the family will be appreciated, admired and applauded. Expect thrills, surprises, and even gifts to come your way, and a heightened sense of feel-good energy! Legal issues, too, will add to your feeling of satisfaction since they go in your favour.
Taurus: Your pursuit of knowledge, wisdom, and insights will pay you dividends now. You have greater clarity of thinking, as you become more rational and patient. It will help you clear doubts on contentious matters, and above all, you expect better communication and smoother relationships. Partnerships, joint – funds, and travel will be sorted out, clarified, and perhaps even be linked together. As you work on your plans, goals, and ambitions, pay attention to your money and finances.
Gemini: You may finally decide to slow down a bit, finding time for leisure and pleasure with family, loved ones, friends. Extra effort could be made to balance out your professional and personal commitments, and make them complement each other. There could be a focus for future gain, comfort and security for your family and over time you will learn to overcome any hint lack of trust, or your own impatience with others.
Cancer: You are ready to make longterm commitments now – to your family, to your work, and even to the special person in your life. A lot of deliberation will be needed, as you weigh up benefits and options since your decisions could relate to issues close to our heart. Communication is an important lesson for this period, as it could also help build closer ties with family, friends, kin, and colleagues. Your sincerity is obvious, but it still needs to be conveyed to others.
Leo: Your plans will now become more definite andd concrete. You will be able to see future directions more clearly and also realise just how profitable, and far-reaching, they could be. Hard work and detailed planning lies ahead of you this period, as well as some major financial decisions. Be careful, cautious, and clever, when dealing with joint-funds, venture capitals, and loans.
Virgo: Career objectives, new ventures and the related financial investments will be the thrust this period. Also, you may be required to be involved in a good amount of social interaction, hospitality, and business entertaining. You might even meet a special person who can not only further your professional interests, but inspire you, too. Additionally, there is depth, intensity, and true bonding in love, and this makes you march to a fine drummer, a song on your lips and gladness in your heart.
Libra: Alongside your career plans, ventures and enterprises, another kind of growth has happened to you in the last period. The plant now blossoms, bearing fruits of spiritual insights, true faith, knowledge and wisdom. The impact of this will be felt most strongly in the personal sphere; expect an abundance of warmth, love and closeness to come to you, and remember you give it back a hundredfold! Ganesha is truly generous to you.
Scorpio: You again do some serious thinking. This time around you're thinking of choices, ramifications and demands, before you reach some rather major decisions. You have the tenacity to stand by your choices and decisions at all times, but you have to choose wisely and consciously. Ganesha is steering you gently but firmly to think about your home, love, and family.
Sagittarius: Your human and humane side comes to the fore now. Human – in that you seek people, strive to relate to them, show them you care. Humane, inasmuch as you share the concerns of people the world over, and identify with them. With you, thought is action – in a positive, constructive way. Therefore, charity, time, and financial help will be a priority. Also, your dual roles as both parent and child, employer and employee, or provider and receiver will come to the fore.
Capricorn: New ideas, innovations, creativity, and originality, will be the highlights of this period. With this creativity will also come a linked factor of children, procreation, recreation. For a change, you may be inclined to be more light-hearted, fun loving, and easygoing; you may be vibrating beautifully with the younger generation.
Aquarius: Meetings, conferences, seminars, gettogethers, and celebrations – this month you will relate much better to people and you will even have results to show! Your own thoughts and vision, take a marvelous upswing. You will feel both an easing, and energising effect on your attitude. In this new mood, you will be able to resolve issues and conclude delayed matters.
Pisces: Once again, you have the time to think about your role in life. You seek to live up to your own standards and expectations, both in the family, and in the purview of your work. Even as you define your own role, you also give much leeway to others' roles in your scheme of things. Tolerance, patience, and kindness come easy to you. You feel that the realisation of your goals is not just possible, it's a certainty!
AUGUST
Aries: Ganesha says, a larger canvas for you this week. You reach out in every way you can – from meetings and rendezvous to fax, email, and voice-mail. Not just to people, but even places. The environment, eco-concerns, wider issues also keep you busy. A huge level of awareness and commitment will be seen in you. You are the world, now. Not in confrontation but in fine accord.
Taurus: The growing awareness of last week develops further. After the pleasures and pain of the material plane, your mind is irresistibly drawn to a higher level. You set your sights on a higher and superior consciousness, spirituality, and the cosmic cycle of karma. Also research, higher studies and imbibing knowledge for its own sake could take precedence – as would journeys of the mind and real travels.
Gemini: A somewhat taxing and certainly demanding week month ahead. A little stress may develop. You could be over-wrought about unfairness in your work and somewhat depleted in health. At the same time, there could be useful discussions, meaningful dialogues with those to whom you can reveal your innermost thoughts. Perhaps a mystery could be revealed. The possibility is there, says Ganesha.
Cancer: A strengthening of commitment comes now – and it is very much needed, too. Money will be easy, though not wonderful. Nor will your health. More rest is recommended for you as once again, all kinds of pulls could level you feeling as if your batteries are running low and you just can't cope with all that you are required to do. Your faith will energize you, as will your warm interactions with loved ones. Once again you focus is very definitely on home, family, property, in several ways.
Leo: This is a time when Ganesha endows you with satisfaction and the belief that you are going the right way to a better life. Harmony and contentment are your goals now. All that the preceding forecast was about is now sought to be put into action, or motion, by you. You get off to a dramatic, stylish start in the work arena. You are redefining your attitudes to home and career, refocusing on fresh goals in terms of advancement.
Virgo: A truly fine week, again, in which you find satisfaction in all spheres – work, family, love and marriage. You gain in effortless ways both at home and at work. Understanding and rapport with people who are part of your personal "think-tank" lends to an energizing effect on both money matters and affairs of the heart. You work with equal zest and energy as you play.
Libra: Energy, inspiration, enthusiasm all comes to you in a torrent with this new moon. The operative word here is new – most definitely. It is ideal for creating a new product, or starting a new project, or venture. Creativity manifests itself even in getting a new job or a new addition to the family. It is also a wonderful time for those in the media, publicity, writing, copywriting, the e-world.
Scorpio: As a typical Scorpio with its emphasis on faith, religion, spirituality, you could feel an urge to live less in the material world and more in the spiritual. However, it is material concerns that will force themselves on your attention. Finances, joint-funds, debts and loans will all have to be dealt with or handled in some form or the other. If not your own, they could pertain to the family interactions.
Sagittarius: Much comes to you now, and in easy, harmonious ways; you will not have to struggle to achieve. Your efforts produce effects far beyond your expectations. Fun and games are embraced joyfully in a spirit of celebration. Do not let go of the clarity of communication and sharing that you have established with those around you – friends as well as workmates. You realize and appreciate the role of good people in your life.
Capricorn: An influx of solid gains – both, material and spiritual – could make this a period of progress. You tend to ponder on deeper questions, as a deep quest for knowledge leads to wisdom and maturity. Good ideas at work, solid interaction with friends, and family, add to the creation of deeper ties. This period will be about the travel of spirit, and taking your ties to a whole new level.
Aquarius: You are full of grace in your public position, and you exercise authority with affection and charm. That is probably the least of your gains, as you could expect even greater results at work and at home. You may feel a little more internal, more reflective, more introspective.
Pisces: Your spiritual and emotional growth has been steady and sustained. It is a much larger canvas that you are painting on, once again leaving your own individual imprint. You function as a part of a group or social organization, see your place in the world order and open up the vitas of your mind. Original studies, research, higher learning, these, hypothesis – even the media, and particularly television – are all part of your sphere.
Predictions contributed by
Sir Bejan Daruwala
No. +91 8141234275
Reference for images:
https://www.google.com.hk
The following two tabs change content below.