Brotzeit
By admin, September 13, 2017, Categories: Featured, Reviews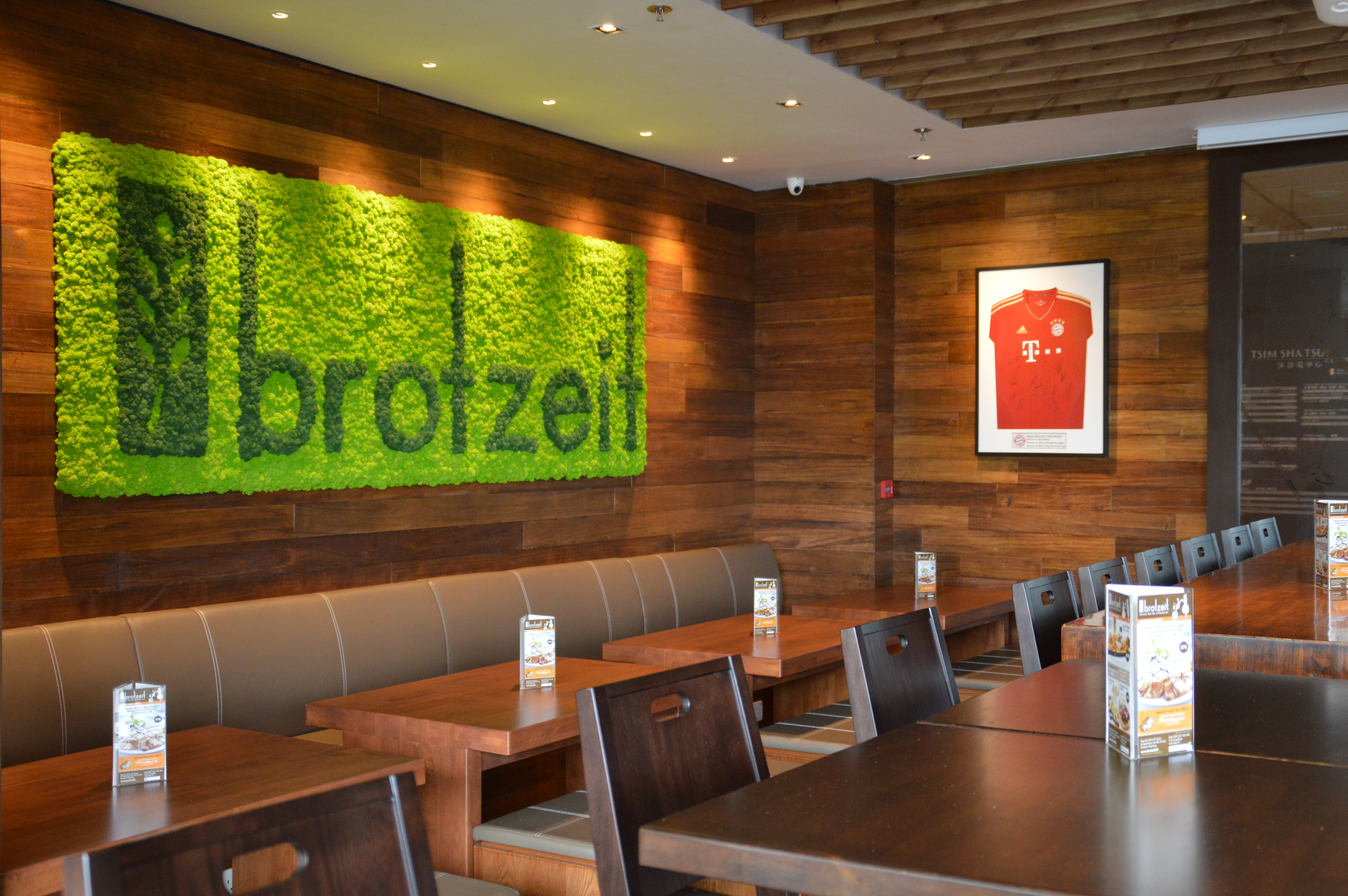 Hits: 85
Booze, Bangers and More.
Nestled in the heart of Tsim Sha Tsui East, Brotzeit stands as an authentic and chic German restaurant. It offers premium booze and bangers, besides succulent seasonal variations of healthy and vegetarian delights. Its ingredients are largely imported from Germany, making each dish original and sizable for family and friends to feast on. The recently-renovated restaurant is spread across 2 floors, each overlooking the picturesque Hong Kong harbor. The ground floor also has an outdoor area, which is an added luxury for smokers. On weekends, the restaurant often fills to its capacity of 180 persons, as football fans relish the flavorsome food with fun and frenzy. With state-of-the-art audio and visual equipment, the restaurant also hosts private parties and corporate events.
Being Hong Kong's only chain of German restaurants, Brotzeit also has an alfresco branch in Yuen Long. The Singaporean parent company plans to open more restaurants in Hong Kong soon, as it aims to add to its repertoire of 20 restaurants across Asia, and bring the true German taste to the East.
Tanya Singh and Suraj Samtani from Adesiflava Magazine had the opportunity to visit Brotzeit in Tsim Sha Tsui and also meet Mr.Herbert Hofer, General Manager of The Brotzeit German Bier Bar & Restaurant.
Brotzeit Tsim Sha Tsui : Brotzeit Yuen Long:
Shop G06/UG16 TST Centre Shop G003, G/F, YOHO Mall 1
66 Mody Road Tsim Sha Tsui East 9 Yuen Lung Road,
Kowloon, Hong Kong Yuen Long, N.T.
Tel: 23162666 Fax: 23162322 Tel: 26177009 Fax: 26177270
www.brotzeit.hk
———————————————————————————————————————————
If you wish to invite Adesiflava Magazine for a review about your restaurant, bar or any kind of retail business, please do write back to us on ts@adesiflava.com ; Our editorial team will be more than happy to write a raving review about your awesome business.
The following two tabs change content below.