Chinmaya Family Fun Day Carnival
By admin, May 26, 2018, Categories: Featured, Top Story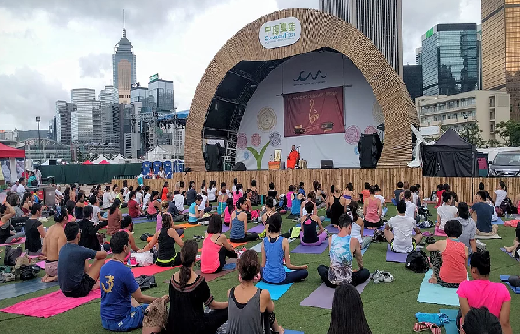 Hits: 260
After the huge success of the Hanuman Carnival in 2016, the Hong Kong Chinmaya Foundation (HKCF) is bringing back the Chinmaya Carnival to Central Harbourfront Event Space on June 10th. This mega family event, the only one of its kind in the territory, aims to showcase Indian culture and customs through a variety of free interactive games, live entertainment, storytelling, vegetarian food stalls and free yoga sessions to the over 1000 families, expected to attend.
The HKCF held its first carnival – the Krishna Mela – in 2010 at the Kowloon Cricket Club. It was a great success with hundreds of people attending. This led to the organizers looking to do the same on a larger scale in order to share Indian culture with the wider local community. In 2016, the HKCF, in conjunction with the Central Harbourfront Event Space – held such a carnival. The Hanuman Carnival was an even bigger success with over 7,000 people attending.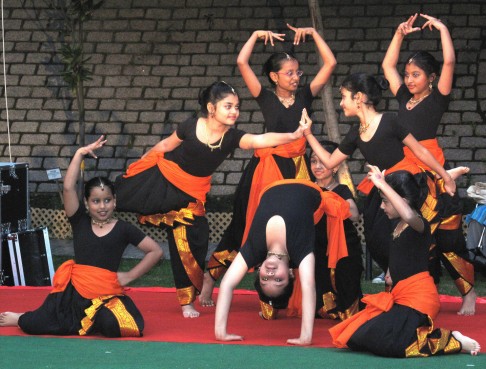 The idea of a family-focused carnival based on Indian culture and mythology was first introduced by Swamini Supriyananda – the resident 'sanyasini' (or Hindu monk) – who runs the centre here in Hong Kong. After seeing they way local people so proudly celebrate all their traditions and festivals such as Chinese New Year and Mid-Autumn festival, as well as Western holidays such as Christmas and Easter, she wanted to bring a taste of Indian tradition to the territory. "There are so many Hong Kong people of Indian descent here and it would be great if they could proudly celebrate and share their culture with the rest of Hong Kong," she remarked.
The carnival will focus on the many loved children stories of different Hindu gods through various game stall and activities. Each game stall will bring one of those stories to life. Live entertainment in the form of Indian classical dance, singing, and cooking demonstrations will be on throughout the day for all attendees to soak in the depth of Indian culture.
The HKCF, a registered charity in Hong Kong, is a part of the Chinmaya Mission, a global non-profit organization with over 320 branches spanning 25 countries. Its mission is to share the ancient wisdom of the Hindu scriptures for spiritual growth and happiness, enabling individuals to become positive contributors to society. The Chinmaya Mission is involved in numerous charitable activities that benefit hundreds of thousands of people through its many schools, colleges, old age homes, hospitals and through rural development of remote Indian villages.
The HKCF has been in Hong Kong for over 25 years now. Led by Swamini Supriyananda, a spiritual teacher trained at the Chinmaya Mission in India, the HKCF runs regular classes on spiritual development and Hindu scriptures for adults and children. Its members also engage in several community service activities throughout Hong Kong.
The following two tabs change content below.