Delia School Of Canada
By admin, September 13, 2017, Categories: Edutainment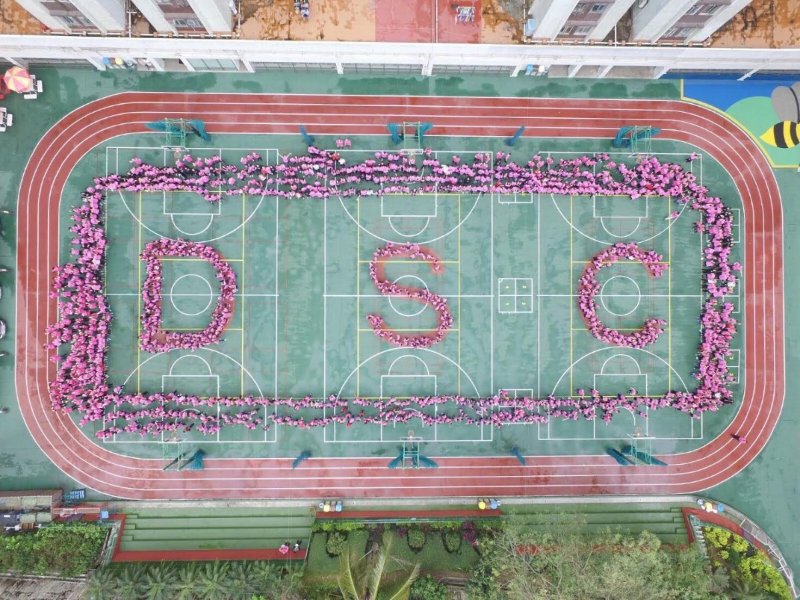 Hits: 176
Delia School of Canada (DSC) has been providing students from Pre-Grade 1 to Grade 12 with a high quality comprehensive education for over 30 years. The School uses the internationally acclaimed Ontario (Canada) education program – a high caliber academic curriculum accredited by the Ministry of Education of Ontario, Canada and the Education Bureau, Hong Kong.
Delia School of Canada is committed to challenging our students academically by cultivating an intellectual curiosity, supporting independent thinking, and by fostering the development of advanced problem-solving skills. Equally important, DSC believes strongly in helping students grow into positive, responsible, and active members of society. These skills will help prepare them not only for post-secondary education but also to function as global citizens in the 21st Century.
Mission & Values
Delia School of Canada's mission is to provide opportunities for students to develop their intellectual, physical and social abilities in a multi-cultural environment. We value the following:
Lifelong learning
Excellence in teaching
High standards of behavior
High scholastic standards
Commitment to literacy
Academic Programs
Elementary Section
Our Elementary Section offers an exciting, enjoyable yet challenging academic program from Pre-Grade 1 to Grade 6. Based on the curriculum of Ontario, Canada, our comprehensive program focuses on the following subject areas – English, Mathematics, Science and Technology, Social Studies, Health and Physical Education, the Arts (Drama, Dance, Visual Arts, and Music) and International Languages (French, Japanese or Putonghua). Students are assigned to a homeroom class and their homeroom teacher provides instruction for all subjects except Health and Physical Education, Music, and International Language. This holistic program provides the foundations for positive life-long learning with students not only gaining knowledge but also developing skills that will help them to become dynamic, responsible and contributing members of our global society.
Our student-centred approach to learning cultivates the development of thinking and communication skills, problem-solving skills, and creativity while fostering empathy and an appreciation of diversity. Technology is integrated throughout the curriculum beginning in Pre-Grade 1 with 1:2 iPads, enhanced in the Primary Division with 1:1 iPads, and then again in the Junior Division with 1:1 laptops. Students are taught to use technology safely and effectively. To this end, our web-based learning platforms allow students to collaborate on-line and access learning support materials while off-site. Regular curriculum-based field trips, guest speakers and special workshops support our philosophy that learning is most effective when it is reinforced in a variety of ways and in diverse contexts.
Secondary Section
The Secondary Section encompasses both a Middle School (Grades 7 to 8) and a High School (Grades 9 to 12). Students work within a 1:1 laptop environment which allows for a rich and meaningful learning environment.
Middle School
Students in our Middle School continue to focus on both academic and social skills necessary to support their growth and development. The academic program includes English, Literacy, Mathematics, Science and Technology, History, Geography, Health and Physical Education, the Arts (Drama, Dance, Visual Arts, and Music) and International Languages (French, Japanese or Putonghua). However, students have specialized subject teachers and rotate through the day to subject-specific classes. There is also a House Leagues program to help students build a strong sense of community and personal accomplishment through team-work. Subject teachers prioritize the creation of inclusive, stimulating learning environments to support and challenge student thinking. Teachers are also committed to providing differentiated instruction to enhance student mastery of the subject material. Students demonstrate their mastery by applying knowledge of the subject material in unique and varied ways.
Digital literacy and digital citizenship are infused into all subject areas. In addition to teaching and assessing subject-specific material, Middle School teachers collaborate to create a variety of activities that develop transferable skills and promote safe and responsible use of learning technologies.
High School
The High School academic year is structured into two semesters. Semester 1 runs from September to January while Semester 2 is from January to June. Students typically take 4 courses per semester. Our teachers are committed to creating stimulating learning environments that challenge students to critically analyze, interpret and communicate their understanding of course content and its implication and/or application. Curriculum delivery is dynamic and varied with multiple opportunities for students to practice/demonstrate their knowledge and understanding in a variety of ways. Students require 30 credits to graduate (see Graduation Requirements).
Graduation Requirements
In order to graduate with an Ontario Secondary School Diploma (OSSD), a student in Delia School of Canada's High School program must complete the following:
earn 30 credits (1 course = 1 credit)
40 hours of Community Involvement
pass the Ontario Secondary School Literacy Test (OSSLT)
The 30 credits are comprised of 18 compulsory courses that all students must take and pass. These include:
4 credits in English (One credit per grade); the 4thcredit must be a Grade 12 compulsory English course
3 credits in Mathematics (at least one senior level mathematics credit – Grade 11 or 12)
2 credits in Science
1 credit in Canadian Geography
1 credit in Canadian History
1 credit in the Arts
1 credit in a Second Language (French, Japanese or Putonghua)
1 credit in Physical and Health Education
5 credits in Civics; 0.5 credits in Career Studies
1 additional credit from Group 1: Canadian and World Studies, English, Social Science, 3rdlanguage
1 additional credit from Group 2 The Arts, Business Studies, Physical and Health Education
1 additional credit from Group 3: Science (Grades 11 – 12) or Technological Education (Grades 9 -12)
The remaining 12 courses are elective credits and are chosen from all available courses. Course offerings and descriptions can be found in our High School Course Calendar available on our website: http://www.delia.edu.hk/secondary-documents.aspx
University Destinations
Delia School of Canada High School graduates have been offered places at the following universities and colleges around the world:
Australia
Australian National University
Deakin University
University of New South Wales
University of Western Australia
Canada
Algoma University
Brock University
Carleton University
Dalhousie University
Laurentian University
McMaster University
Ontario College of Art and Design
Ryerson University
Trent University
University of Alberta
University of British Columbia
University of Guelph
University of Ottawa
University of Prince Edward Island
University of Toronto
University of Waterloo
Visual College of Art and Design – Vancouver
York University
Hong Kong
Centennial College
Chinese University of Hong Kong
Hong Kong Polytechnic University
Hong Kong University of Science and Technology
Open University of Hong Kong
Raffles International College
Savannah College of Art and Design (SCAD)
University of Hong Kong
Ireland
University of Dublin
India
Amity University
Annamalai University
College of Engineering, Pune
Institute of Business Studies and Research IBSAR
Kalinga Institute of Industrial Technology
Mount Carmel College
Japan
Gakushuin Women's College
Meiji University
Nippon Bunri University
Nippon Taiiku University
Taiwan
National Dong Hwa University
National Taiwan University of Arts
Tamkang University
Yuan Ze University
United Kingdom
Heriot-Watt University
Leeds Beckett University
Liverpool John Moores University
Royal Veterinary College
Swansea University
University of Arts London
University of Bristol
University of Exeter
University of Kent
University of Liverpool
University of London
University of Manchester
University of Portsmouth
University of St. Andrews
University of Southampton
University of Stirling
University of Surrey
United States
Albright College
Canisius College
Eastern Washington University
Linn-Benton Community College
Michigan State University
New York University
Pennsylvania State University
Pratt Institute
Savannah College of Art and Design (SCAD)
Soka University of America
State University of New York
Suffolk University
Student Testimonials:
Ananya Mohan
– year of graduation from Delia – 2016
– program of study – Foundation in Graphic Design (1 year) + BA (Hons) in Graphic and Media Design (3 years)
– university – University of the Arts London
– city and country – London, UK
My time in DSC has been extremely rewarding. Not only was I taught technical skills that are now immensely helpful in the field that I currently study (Communication Design), but I was given valuable lessons that went beyond the academic sphere. From being in a multicultural environment in an institution that highly values the idea of celebrating diversity, I learned the importance of respect and equality. By being under the guidance of teachers who were dedicated, friendly and just simply good at teaching, I became a sincere student that genuinely enjoyed learning. Overall, my nine years of education at DSC shaped me into an individual that is open-minded and willing to take on lifelong learning, something that I would forever be grateful for.
Chella Velkannan
– year of graduation from Delia – 2014
– program of study – (as of now) Specialist: Behaviour, Genetics and Neurobiology, Minor: Biology
– university – University of Toronto
– city and country – Mississauga – Toronto, Canada
I still remember my first day in Delia School of Canada – students from grades 1 through 8 were lined up in the courtyard and the high-schoolers (who seemed so much taller at that time) made their way to their first classes. I stood amongst all these people as a nervous 11 year old kid who had just moved to Hong Kong. However, as soon as we reached class and everyone introduced themselves, I knew that things were going to change and that there was no need to fear that.
When I look back at my time in DSC, I realise that it was a place where I experienced friendships, opportunities and, not going to lie, a little bit of stress. It gave me the chance to be part of various clubs, explore different talents and gain valuable skills to cope with life. The highlight of studying at DSC however, is to learn from the incredible teachers there. All the teachers that taught me at DSC were the most motivating and inspiring teachers I have ever met till date and were friendly and patient enough to guide all their students throughout the highs and lows of school.
In many ways, DSC has been the reason I was able to push myself to move away from home and explore the world as a true individual. Currently, I am a third year student at the University of Toronto in Canada – a decision 11 year old me would have never dreamed of making, in a country I had never set foot on before, and getting a university education recognised world-wide.
Overall, I am grateful for having met the people that I did, the amazing and encouraging teachers that taught me and I can truly say my 7 years at DSC are forever cherished and treasured.
Aharna & Tapase
Aharna(6KE) and Tapasa(4KE), Delia School of Canada (Alberta Program)
Aharna and Tapasa came to Hong Kong for the first time with their family in 2008, when their dad got a job as a fleet manager. Aharna started at another school, but quickly switched to Delia School of Canada to attend kindergarten in 2011. She was in Hong for three years and then the family went back to India.
After staying in India for four years, they came back to Hong Kong and were happy to return to Delia School of Canada they missed Delia and thought of it often in India.
Just before coming back to Hong Kong, Aharna and Tapasa went for a Live India Competition Audition.The Live Show was named SA RE GA MA PA Li'l Champs which was being judged by Himesh Reshamiya, Neha Kakkar and Javed Ali.They passed the 1st and 2nd auditions.
Recently, Delia held a talent show. Aharna and Tapasa, both were excited about singing in the show and confident because of their singing lessons, previous performances and they knew that their parents, teachers and Delia friends supported them.They sang the songs Maa from Taare Zameen Par and Udi from Guzarish. It was blast! Coming back to Delia was a pleasure for both sisters because they made new friends, they actually enjoy their studies and the Physical Education program.
The following two tabs change content below.