Anand Yoga


Kids Yoga Workshop With (Ropes & Wheels)
---
Anand Yoga
Single Occurrence
Starting on:

08/25/2018

10:00 - 12:00
HK$ 500 & HK$750
35639371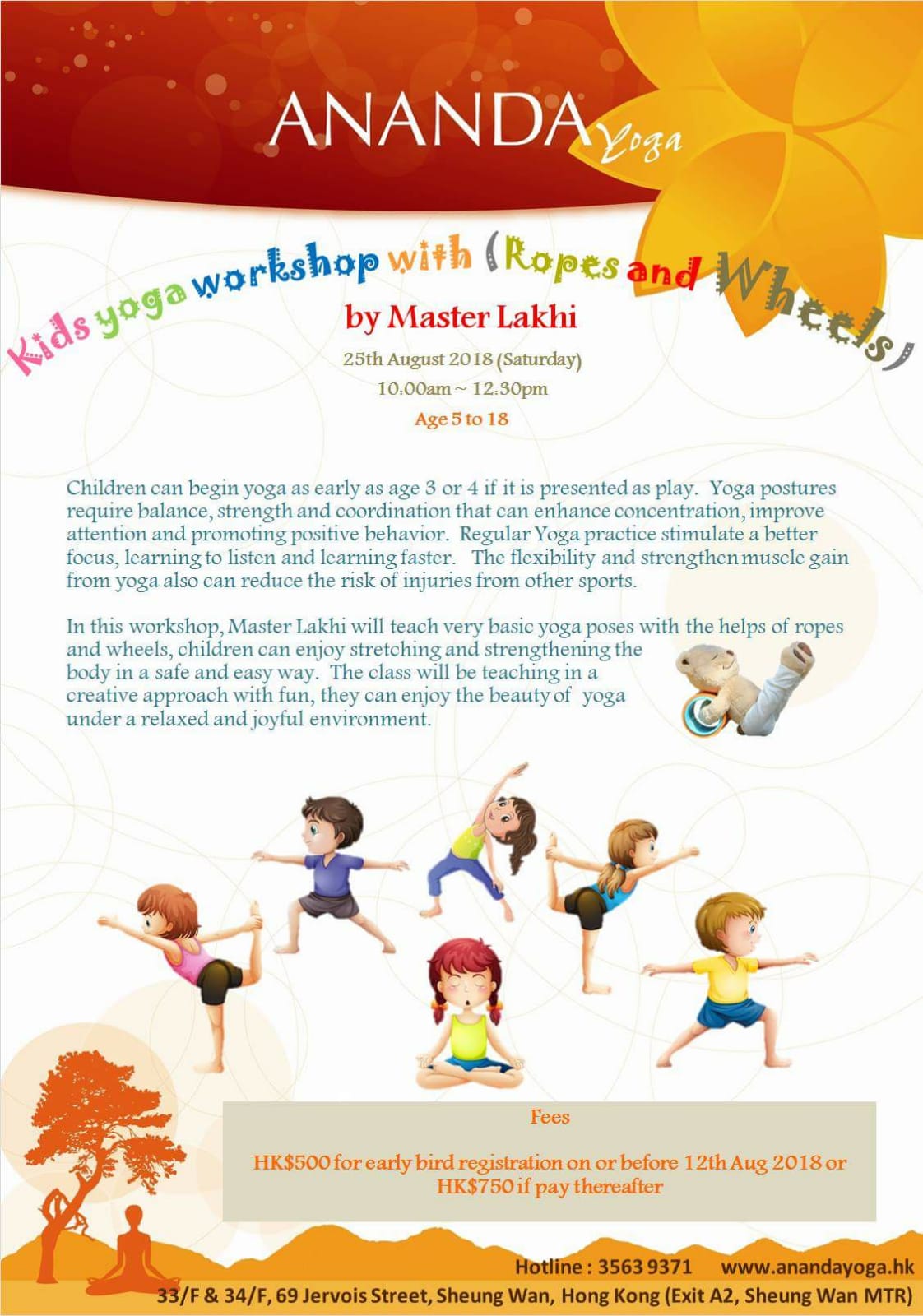 Description:
Hits: 24
Anand Yoga.
Kids Yoga Workshop With (Ropes & Wheels) By Master Lakhi.
25th August 2018(Saturday) 10.00am to 12.00pm.
Age: 5 to 18.
Fees: HK$500 for early bird registration on or before 12th Aug 2018
or HK$750 if pay thereafter.
Address:33/F & 34/F, 69 Jervois Street, Sheung Wan Hong Kong (Exit A2, Sheung Wan MTR)
Hotline: 35639371,Website: www.anandayoga.hk
Children can begin Yoga as early as age 3 or 4 if it is presented as the play. Yoga postures require balance, strength, and coordination that can enhance concentration improves attention and promoting positive behavior. Regular Yoga practice stimulates a better focus, learning faster. The flexibility and strengthen muscle gain from yoga also can reduce that risk of injury from other sports.
In this workshop, master Lakhi will teach very basic yoga poses with the help of ropes and wheels, children can enjoy stretching and strengthening the body in a safe and easy way. The class will be teaching in a creative approach with fun, they can enjoy the beauty of yoga under a relaxed and joyful environment.
The following two tabs change content below.
Visit Event Website for More Info
---

33/F & 34/F, 69 Jervois Street, Sheung Wan Hong Kong (Exit A2, Sheung Wan MTR)
---