"Battle of da Sexes" Reloaded


Written and Produced by Vir das

Categorized as:

Live Concert

Event tags: ashwin gidwani, battle of the sexes, battleofdasexes, hong kong events, vir das, virdas
---
"Battle of da Sexes" Reloaded
Single Occurrence
Starting on:

10/15/2017

15:30 - 18:00
Balcony : HK$300, Main : HK$500 / HK$1000 proceeds to worthy charity causes
+852 96918886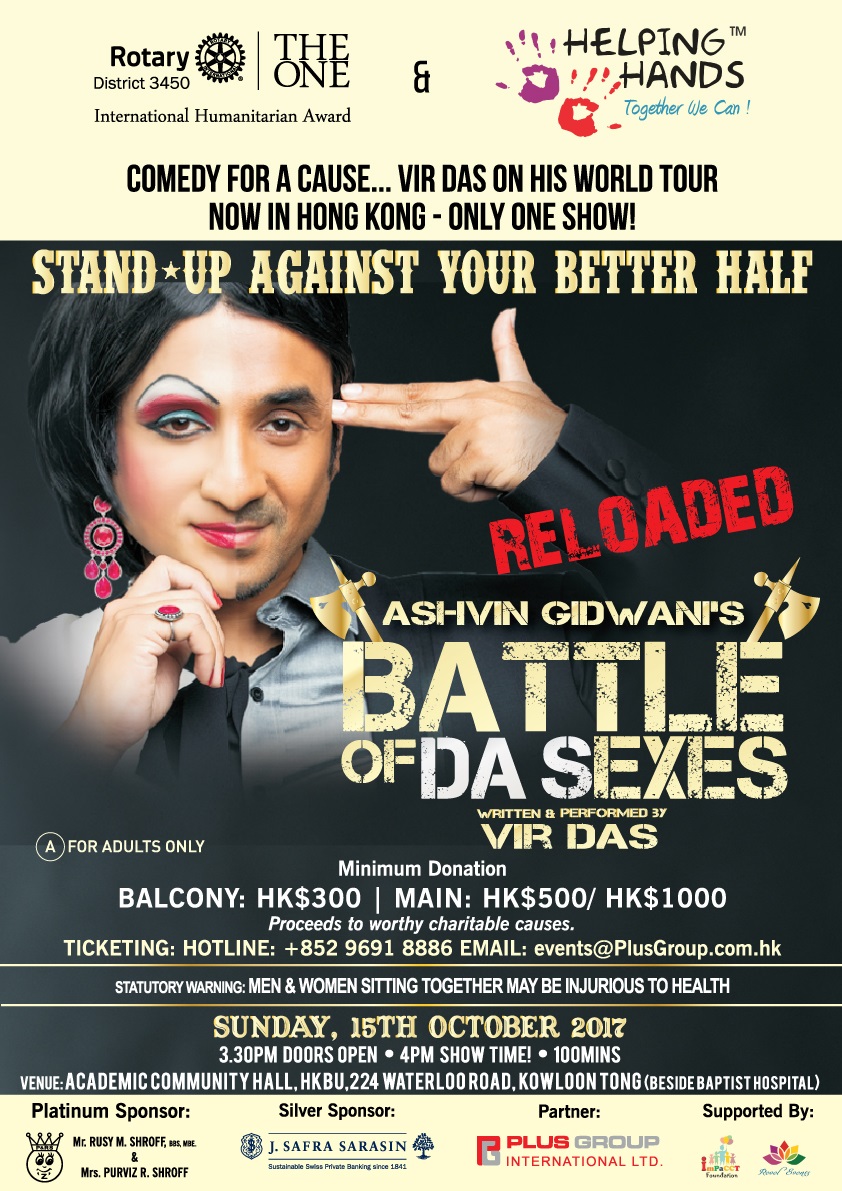 Description:
Hits: 19
Helping Hands & The One
Brings you
"BATTLE OF DA SEXES" RELOADED
Written and Produced by Vir das
Media Reviews :
"He is the best comic talent we have today!" – Bombay times
"Great Show" – Bollywood Actor Imran Khan
Vir Das is one of the Most influential Young Indians on the GQ most influential lists. Das is now a fixture on Netflix. Which means his punch lines – on racism, homophobia, love in the age of A/S/L – are going global (to 190 countries). Not only is Das among the world's top 10 comedians to watch, according to a survey by Variety magazine, he's also made his American late night TV debut via Conan O'Brien's talk show. Between touring his special, Abroad Understanding, he's shooting three Bollywood projects and working on a web series with Nikhil Advani, a dark comedy called Hasmukh that tells the story of a comedian moonlighting as a serial killer. Das is killing it; and he has no intention of stopping.
The following two tabs change content below.
Visit Event Website for More Info
---

Waterloo Rd, 224, Kowloon Tong, Hong Kong
---