Gen.T Asia Summit
Categorized as:
Art & Galleries
Event tags: #Generation T #young leaders #technology #music #art
---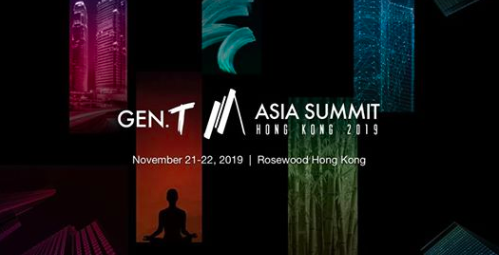 Description:
A world-class leadership festival powered by Generation T, a community that includes Asia's brightest young leaders.
The Gen.T Asia Summit aims to connect, challenge and inspire Asia's next generation of leaders to break barriers and spark positive change in the region.
Over two days, stories of disruption from industry titans and fearless young leaders from all over the world will be combined with networking and experiential activities in wellness, technology, music and art, allowing attendees to discover innovative approaches to business and life.
Our global speaker line-up features the founder of Wikipedia, Pablo Escobar's son, the first man to fly a solar-powered plane around the globe, a Muslim activist comedian and many more…
Don't miss your opportunity to connect, learn and be inspired both professionally and personally.
Venue: Rosewood Hong Kong
Find out more: www.GenerationTsummit.com
The following two tabs change content below.


Latest posts by Editor's Desk (see all)
Visit Event Website for More Info
---
---