Padmabhushan Ustad Mushtaq Husain Khan Association(PUMHKA)


Presents SAMMAAN Pandit Shiv Kumar Sharma
---
Padmabhushan Ustad Mushtaq Husain Khan Association(PUMHKA)
Single Occurrence
Starting on:

06/04/2018

19:30 - 21:30
-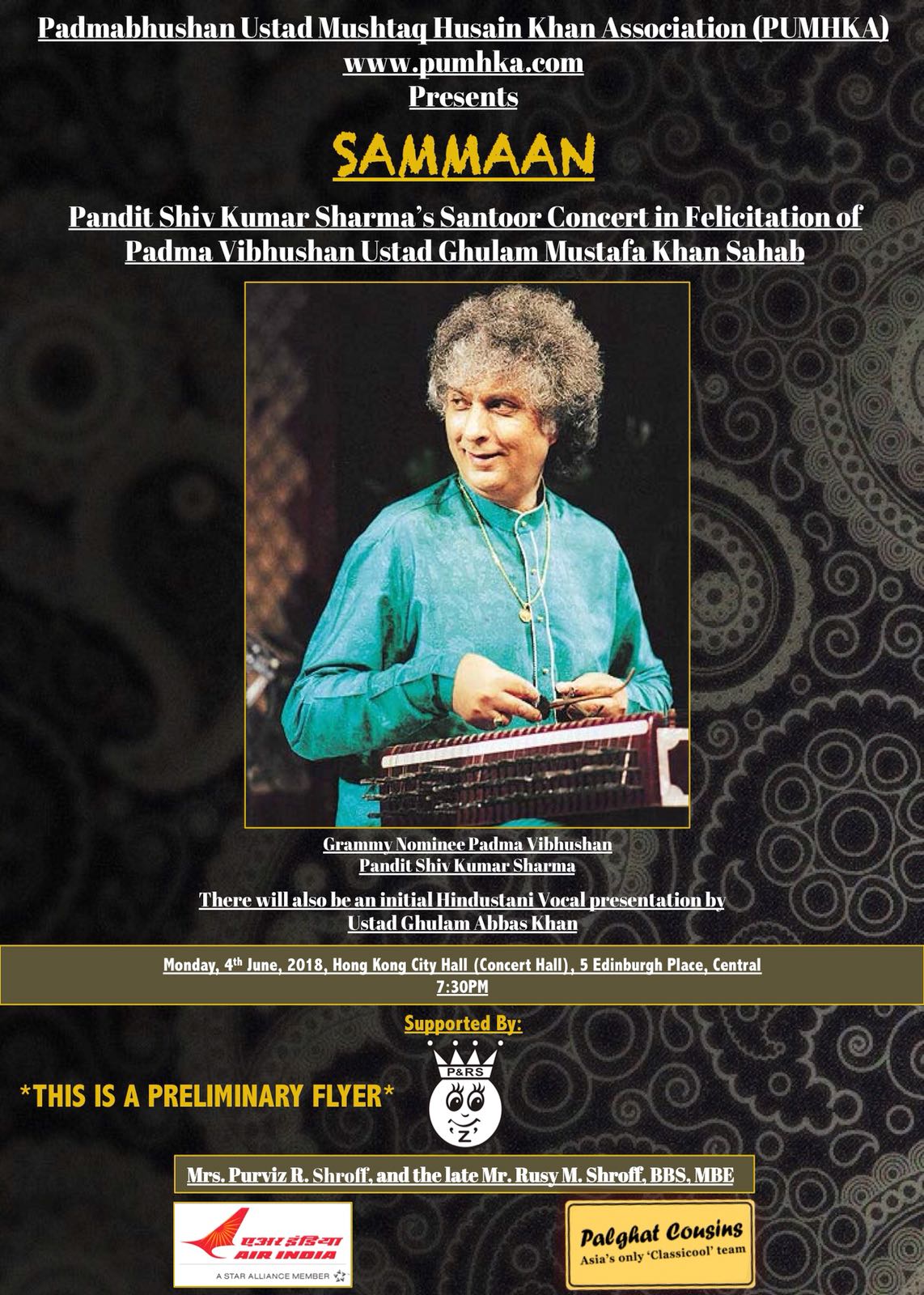 Description:
Hits: 21
Padmabhushan Ustad Mustaq Husain Khan Association (PUMHKA)
www.pumhka.com.
Presents SAMMAAN Pandit Shiv Kumar Sharma's Santoor Concert In Felicitation Of Padma Vibushan Ustad Ghulam Mustafa Khan Sahab.
Grammy Nominee Padma Vibhushan Pandit Shiv Kumar Sharma.
The will also an intial Hindustani Vocal Presentation By Ustad Ghulam Abbas Khan.
Monday, 4th June 2018, Hong Kong City (Concert Hall), 5 Edinburgh Place, Central 7.30 pm.
Sopported By: P & R S.
The following two tabs change content below.
Visit Event Website for More Info
---

Hong Kong City (Concert Hall), 5 Edinburgh Place, Central
---