Sur Taal Academy Of Performing Arts


Presents Upamai Gayata

Categorized as:

Live Performance

Event tags: hk, hk events, LIVE, live performance
---
Sur Taal Academy Of Performing Arts
Single Occurrence
Starting on:

06/23/2018

18:00 - 21:00
-
-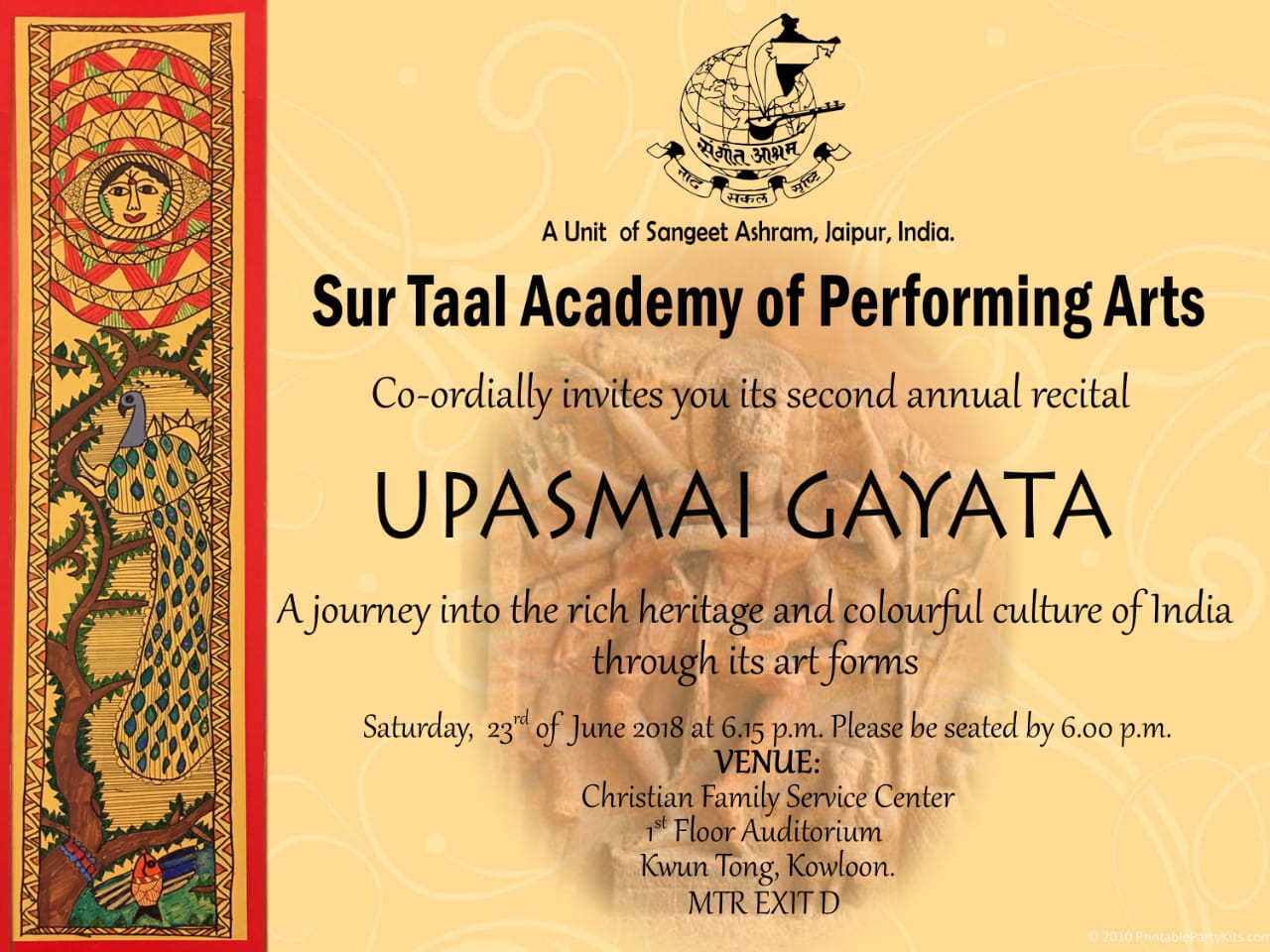 Description:
Hits: 18
A Unit Of Sangeet Ashram Jaipur India.
Sur Taal Academy Of Performing Arts.
Cordially invited you its second annual recital/
UPASMAI GAYATA.
A journey into the rich heritage and colourful culture of india through its art forms.
Date & Time:
Saturday, 23th June 2018 at 6.15pm.
Please be seated by 6.00pm.
Venue:
Christian Family Service Centre, 1st Floor Auditorium Kwun Tong Kowloon MTR EXIT D.
The following two tabs change content below.
Visit Event Website for More Info
---
---