The Italian Women's Association


Presents IL Mercatino Charity Fair At Sandy Bay, Saturday 2nd December 2017 10am-5pm.
---
The Italian Women's Association
Single Occurrence
Starting on:
10:00 - 17:00
HKD$ 20
Paola Caronni Vice-President T. +852 9304 9401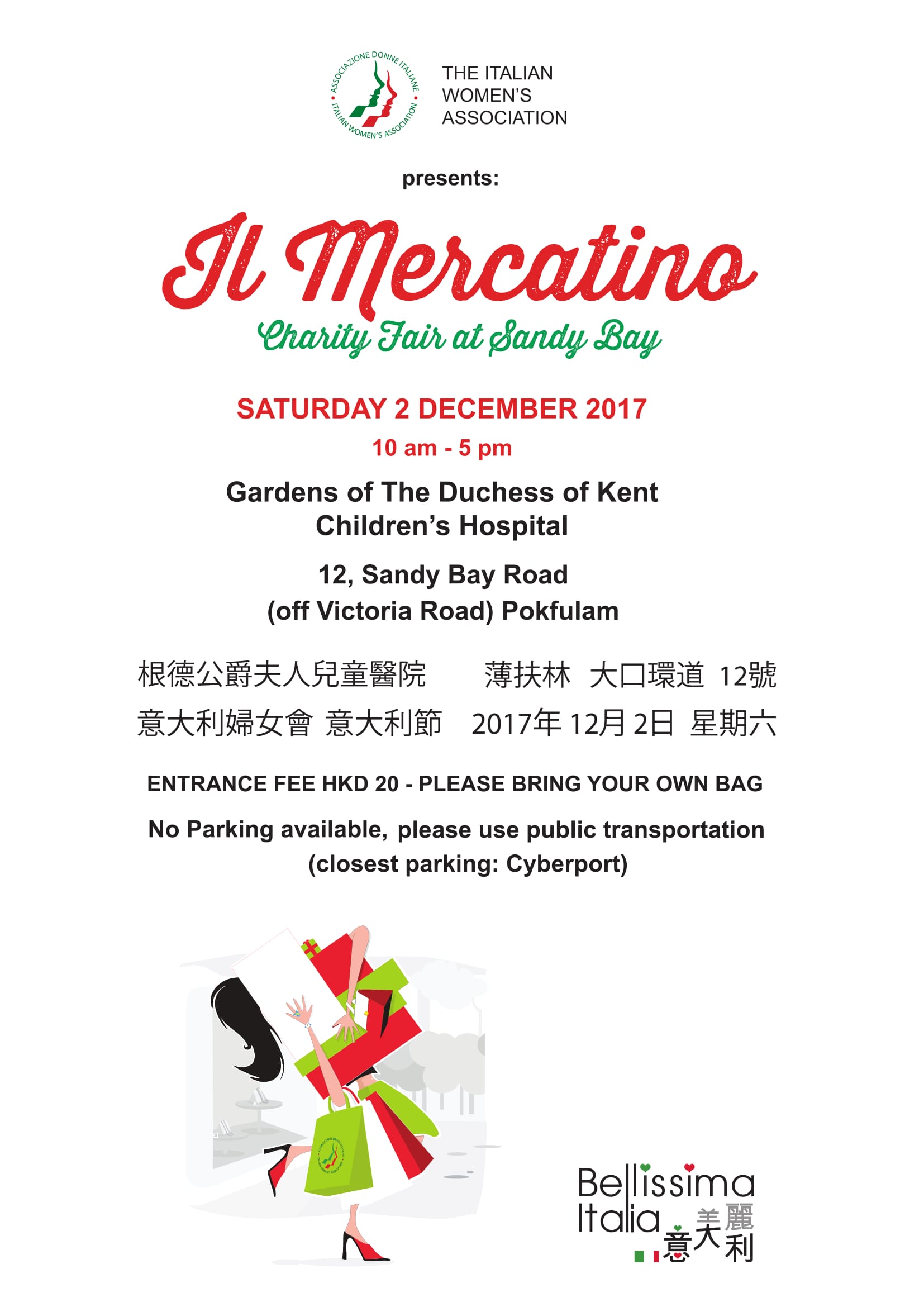 Description:
Hits: 1
2nd of December 2017 from 10 am to 5 pm
'The Italian Day at Sandy Bay' is the biggest charity event yearly organized by the Italian Women's Association (IWA). This happening raises significant funds that are entirely donated to the 'Duchess of Kent Children's Hospital' and other selected local charities. The biggest attractions of the event are the Bazaar, with more than 90 stalls selling branded clothing, accessories, shoes, toys, decorations etc. and the 'Gourmet Corner', offering tasty Italian ready dishes and snacks, sponsored by the most famous and most important Italian restaurants and food and beverage importers. This event is a good occasion to get together with family and friends enjoying Christmas shopping and chilling out "The Italian way"!
The Italian Women's Association is a registered charity no-profit association in Hong Kong.
Organized by: The Italian Women's Association
www.iwa.org.hk
Information: info@iwa.org.hk
The following two tabs change content below.
Visit Event Website for More Info
---

Gardens Of The Duches Of Kent Children's Hospital 12, Sandy Bay Road(Off Victoria Road) Pokfulam.
---