Gope and Meera Hone Hope and History
By admin, December 12, 2017, Categories: Spiritual, Top Story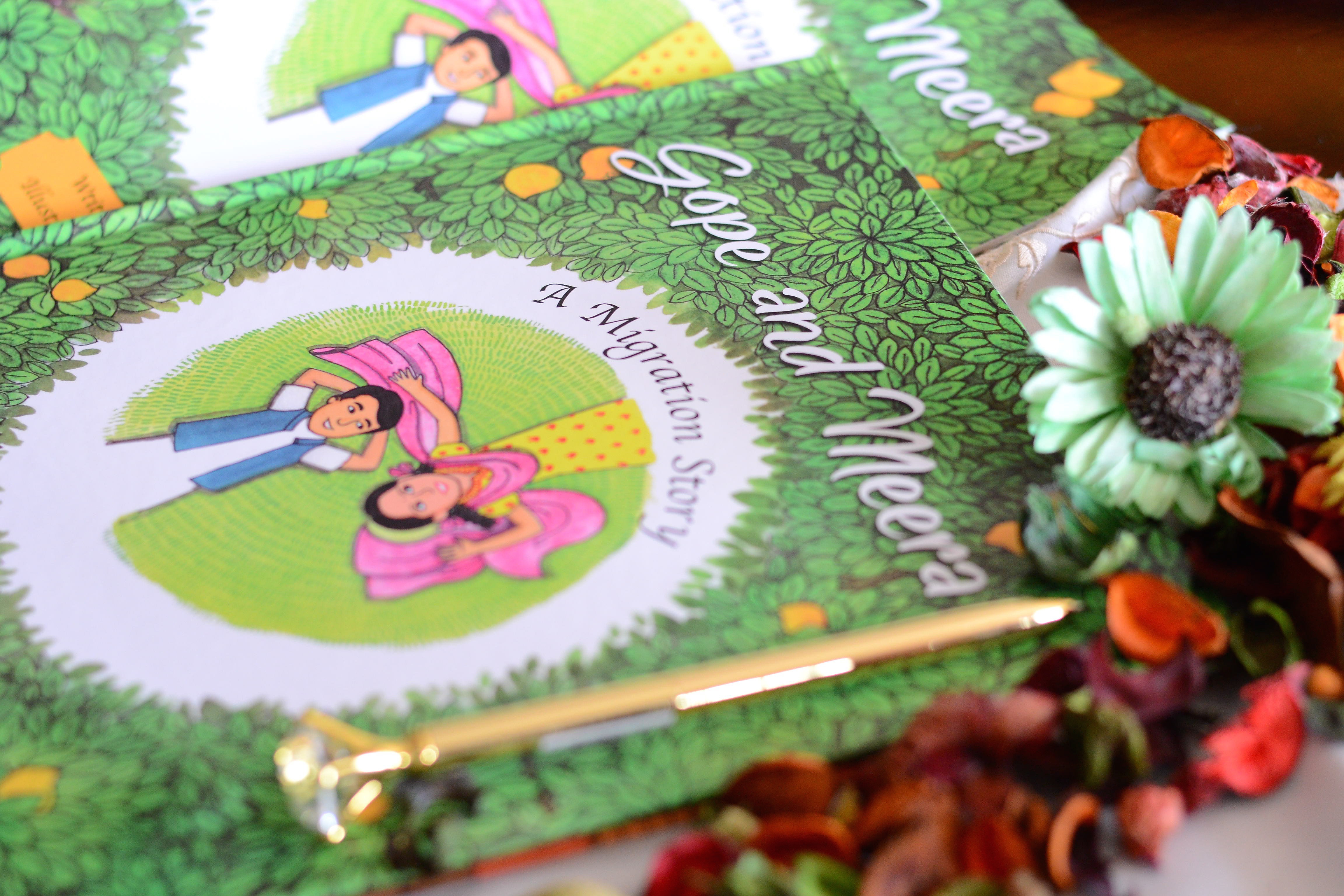 Hits: 136
Gope and Meera Hone Hope and History
Author Ritu Hemnani has made history with Indian history by publishing her debut book, Gope and Meera – A Migration study. A-Desiflava speaks with the teacher, voice actor and now celebrated author, who has achieved a phenomenal response for her newly released historical fiction children's book.
Tell us about yourself.
I grew up in Hong Kong, received a British education and developed a passion for writing early on in life. From my not-so-secret diaries to awarded poetry, putting pen to paper has always been second nature. I completed my postgraduate studies at the University of Exeter as an English and Drama teacher, and I am now a passionate educator, theatre enthusiast and happy wife and mother to three extraordinary kids!
Tell us about your book.
Gope and Meera – A Migration Story, is a tale about a cherished homeland reluctantly left behind. It explores why the Hindu Sindhi community is scattered across the world today. More importantly, the book serves as a doorway for children of all ages and cultures to step back in time to 1947 and experience India's independence, the partition of India and the subsequent mass migration that impacted millions. It is a tragic tale of loss, determined hope, preserved culture and spirited victory that will captive readers of all ages.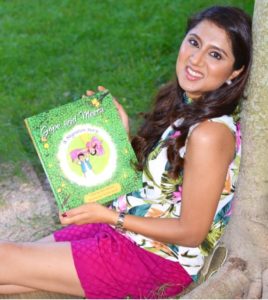 What goal(s) did you aim to achieve by writing this book?
My primary goal of writing this book was for children to know what happened years ago, especially as we are slowing losing the last generation who directly experienced the partition. With the pain and hardship came admirable courage, determination and resilience that our forefathers had to find within themselves, not only to survive and assimilate but also thrive and bless others in the process.
My second goal was to make my own children and parents feel connected to this story. Gope and Meera are in actual fact, my parents. When we associate our love for our parents with the trials and triumphs of our rich cultural heritage, we can only feel honoured to pass this inheritance down to our children and beyond. I was equally intentional about featuring my children in the story to make it resonate that this is 'their' story. This seems to have worked, as my three children now feel like they are little experts on the history of India!
My third goal was to bless others with the proceeds. I am a committed writing ambassador for the Home of Loving Faithfulness, www.holf.org.hk, who serve the physically and mentally disabled of Hong Kong. I chose to write my book in support of this charity, following our Sindhi forefathers, who, after migrating and assimilating into new communities around the world went on to bless the local people living in them. It is only fitting, therefore, that a book about Sindh and its people should do the same and it was a great privilege to have HOLF's beloved Matthew Pattrick, attend and join in inaugurating my book on the day of the launch! HOLF provides an invaluable sanctuary to those who might otherwise be abandoned and each time I visit, I am truly blessed far more than any amount I could possibly give.
Describe the entire process: from conception to manifestation.
The journey of this book took around three years. After writing several drafts, I searched tirelessly for the right editor who I found in America and my story was re-drafted more than a dozen times even after her input! From preparing the manuscript, to choosing Pune-based Samidha Gunjal as my illustrator, and finally printing – the post-writing process took longer than I thought. Next came the animated trailer, which I wrote and designed; this was produced in Manila, and soon after the audiobook was recorded in Hong Kong. As for marketing, I was lucky to have in-house experts in my own family. My husband, Sunil became my marketing manager and my thirteen-year-old daughter Anoushka built my website in just five days! Once the book was ready, I chose the first Saturday after independence, Saturday, 19th August, for the first launch, as I wanted it to be a meaningful, educational celebration of India's heritage and 70th independence anniversary. I was fortunate to have the Indian Consul General, Mr. Puneet Agrawal, as well as the founders of the Sindhi Association of Hong Kong and China, Mr. Notan Tolani and Mr. Lal Hardasani, to inaugurate my book.
What has been the 'secret' to your success?
In preparation for my launch, I started a 'gratitude countdown,' as I was so deeply grateful for how everything was seamlessly falling into place. It was truly amazing going to bed each night, not knowing what was going to happen the next day and I truly believe that sending out thoughts of gratitude just brought a continual rain shower of blessings that is still going strong! I think it has also been key to remember that this book is not about me, so the focus is on educating and blessing others.
How has your experience as a parent and educator helped you to write the book?
As a parent and educator, I was conscious of the questions that would be shooting off in a young reader's head as well as a teacher's learning objectives as I was wrote this story. This helped me when developing my plot, as it gave me insights into where to use dramatic irony or suspense so that my readers would want to turn the page. My aim was that whoever read Gope and Meera – A Migration Story, would be left wanting to know more and I'm thrilled to hear that this has been exactly the effect!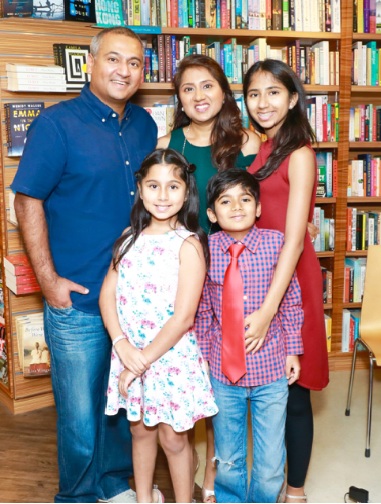 In a true sense of the word, your book is pure 'edutainment.' How did you strike the balance between making the book entertaining, and yet educational?
I believe that education and entertainment go hand in hand. To strike a chord with an audience, they must be touched emotionally – whether it is fear, hope or surprise. This also adds to the entertainment and enjoyment value. Even though the story in my book is fictional, it is based on historical facts, which allows readers to learn about an incredibly painful and traumatic period in Indian history. The narrative entertains through various fairy tale and filmi elements, which are reminiscent of a Bollywood film too!
How important is it for the young generation in HK to know about their country's culture and history?
If anyone quotes me, they usually quote what I said on the day of the inauguration of my book: "To really know how far we can go, we must first understand just how far we have come."
As a community, we are accustomed to accepting and amalgamating various global cultures, but the knowledge and appreciation of our own culture and roots is vital. To know our own history, what our people – our own family members – endured, lost and survived, develops a sense of patriotism, attachment and belonging that determines how we will act tomorrow. Today, if our children truly understand the loss that we endured, our language and customs will naturally matter, and it will become important to them to pass these down to future generations.
I believe that young people today have much to learn from, and be inspired by, our elders and what they went through, giving up their today's so that we could have our tomorrows. Perhaps with understanding, our children will not take our safe homes for granted, will have a new appreciation for our language and culture and will realize that even though life may knock you down, you can rise again like a phoenix from the ashes just as our forefathers did because their sheer grit is already in our DNA.
Would you blame the youth's ignorance of their own country on their lack of interest or opportunity?
No one is to blame. Preserving the Sindhi culture was not anything anyone had the time to consider. I myself, was not taught Hindi for fear that if I should develop a strong Indian accent, I would not gain a place in a British school. Years later, we are realizing how our language and traditions have become diluted and discarded. This is something else that has been taken from us and it is only a minority who are passionately trying to keep our language alive. Yet today, especially in Hong Kong, there are too many distractions for our youth and in this competitive age, parents are far more likely to enroll their children into academic or sports-based classes.
What else would you suggest the youth can do to find out about, and practice, their culture and history?
There are events in Hong Kong like Cheti Chand, the Sindhi New Year, which the Sindhi Association does its best to celebrate – but it is lacking the support of young blood. This event needs the young parents of today to transform the celebration into something that will draw a crowd for generations to come. The Sadhu Vaswani Center also offers Sindhi language classes but most children are opting to learn Hindi as it is more widely used. Supply is available, but it is the demand that is lacking and the first step for this to ever change, is awareness of how close we are to losing our language altogether.
Also, simply listening to our elders about long-established Sindhi practices might also make a difference. Traditionally, all family members lived together, met often, dutifully served one another, loved unconditionally and cherished their customs and values. Our elders feel that today we have moved from a 'community' to a 'society' where Sindhis run from party to party, place too much importance on material possessions and are too quick to gossip when a Sindhi brother falls down. Re-igniting a true sense of community spirit, through hosting more value-based and charitable events and connecting our youth with our senior citizens might be a positive step that we could take, if our community is willing.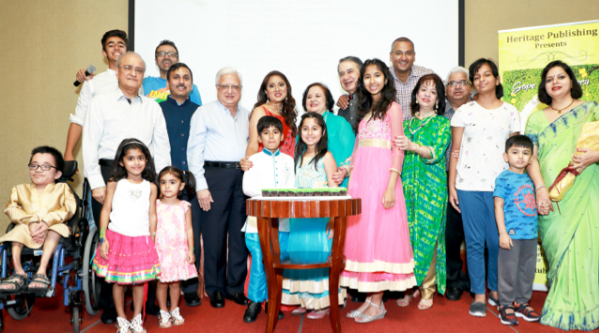 How can we purchase the book?
Signed copies of my books are available from my website, www.rituhemnani.com (free shipping worldwide). They can also be purchased online at www.amazon.com for those living in the USA, and they are also available at Hong Kong's favourite book store, Bookazine! It may also be available in Manilla, Singapore, and India soon.
Give us a preview of your next book. Will it also be based on a cultural/historical 'issue' or famous event?
I am currently working on a novel which is also set in pre-partitioned Sindh. It delves much deeper into the personal lives and emotional trials endured and the impact on the main relationships. Much of my research is based on true testimonies from our Sindhi community members, so it is real, raw and exactly what our young adults need to read to re-establish an attachment to what our elders went through. It is a very exciting project that I hope to complete by the end of next year.
The following two tabs change content below.