Homeopathy – An alternative medicine system
By admin, November 22, 2017, Categories: Beauty & Health, slider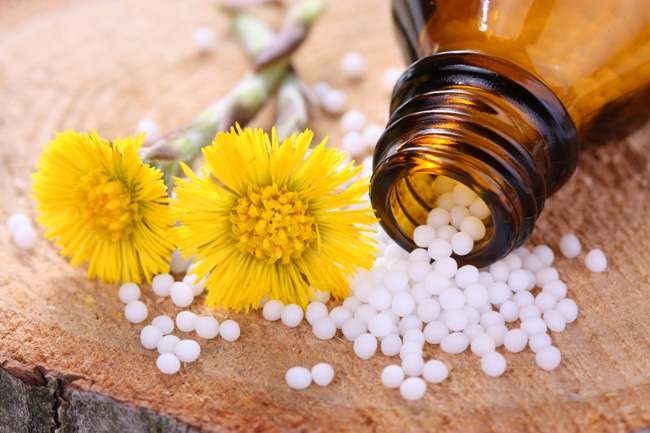 Hits: 206
Medicine dominates our life from the day we are born, knowingly or unknowingly whether it is through a saline drip during delivery or a vaccine to your newborn.
If we have fever for example, we will go to the doctor he will prescribe us some medicine we will buy it from pharmacy and onwards pharmacist becomes our doctor. Sometimes we are taking the same antibiotic for viral fever which is in vain.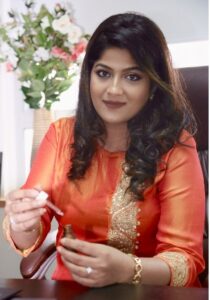 Popping pill for low grade fever, headache, cold coryza or even a mild skin rash is now seen as normal. But no it is not. Overuse of these drugs induced illnesses called as iatrogenic illnesses which are much more difficult, complex and critical to treat. So one has to be cautious and not self prescribe and consume medicine for minor ailments on regular basis making it habit.
It is vital to understand what we are doing with our body and worse we are allowing to be done under the name of self prescription.
There are many alternative ways which we can use to heal ourselves in more natural way.
Homeopathy is one of them………
In homoeopathy we are giving medicine in ultra-diluted substances, mostly in pills form which will only stimulate your natural power of healing your body with the help of vital force. In homeopathy the medicine is given on basis on individualization, hence different patient can get different medicine for the same disease. So the homeopathy medicines cannot be generalised, and each person needs to be given specialised treatment.
Thus the remedy is merely a dynamic, potent, individualized trigger, prepared from plants, minerals etc. The source of the remedies exist in nature in natural form.
Homoeopathy is a comprehensive system for both acute and chronic illnesses. Absolutely safe for infants, pregnant and lactating mothers, elderly, debilitated people and even to comatose and animals. There is a general misconception that homeopathy is very slow acting and only for chronic diseases. But in reality if the correct remedy is given to the patient based on exact inputs on case by patient, the patient can experience wonders and fast results within hours and minutes.
Homoeopathic medicines are FDA approved and very popular in many countries like England, Germany, France India , Brazil and many other countries.
About Dr. Manisha Lakhekar :
Dr Manisha Lakhekar B.H.M.S., P.G. Hom (London) has been practicing Homeopathy since 9 years. She is now based in Hong Kong and practices in Hong Kong. She is an ardent follower of Dr. Samuel Hahnemann's principles and treats using Classical Homeopathy approach. She has patients from different parts of the world. Over the years she has conducted seminars and workshops for the practitioners and the students in Hong Kong.
She is also Co-Director at HK Academy for Homeopathy where there are many courses taught and major one being the 1 Year Essential Course in Homeopathy. This course provides a solid foundation in the principles of classical homeopathy as laid down by Dr Samuel Hahnemann and the old masters. It's probably the first of its kind in Hong Kong with great emphasis on the philosophy of Hahnemann and method of Boenninghausen, so that students can learn how to use the tools of Materia Materia and Repertories.
Dr Manisha is a classical homeopath. She is devoted to homeopathy in the areas of education, practice, promotion and research. She is working with a sole aim to bring homeopathy closer to everyone in need and also to increase the access to Homeopathy by advancing the use and practice of homeopathy. Dr Manisha is also a registered Homeopathy practitioner with the Homeopathic Council of India. She has also earned a post graduate diploma certification P.G. Hom (London) from the Hahnemann College of Homeopathy, London.
Due to her special interest in treating Child and Women related ailments, she also has completed her post graduate certification courses in C.C.H. – Certification in Child Health, C.G.O – Certificate in Gynecology and Obstetrics, from Mumbai.
Be happy stay healthy.
Manisha Lakhekar
Consultant Homoeopath
Address Unit B, 17th Floor, Hart House, 12-14 Hart Ave,
Tsim Sha Tsui, Kowloon, Hong Kong.
Reference Links:
https://www.google.com.hk/search?q=homeopathic+medicine&dcr=0&source=lnms&tbm=isch&sa=X&ved=0ahUKEwiR9fO_4dPXAhXFsJQKHSs_C0oQ_AUICigB&biw=1680&bih=870#imgrc=VFTtASRUXmTCZM:
The following two tabs change content below.