HONG KONG WORLD SIXES 2017 – WHAT'S IN STORE?
By admin, October 27, 2017, Categories: In the Mood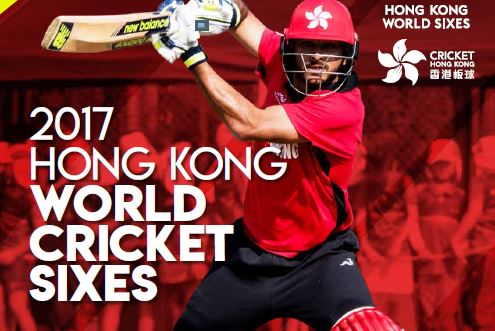 Hits: 153
After a break of five years, the Hong Kong World Sixes returns to Kowloon Cricket Club building on the success of the second edition of the T20 Blitz earlier this year.
South Africa return as defending champions after beating Pakistan by 37 runs in 2012 final after posting an impressive target of 142 runs from their five overs at Kowloon Cricket Club, which has hosted all but one of the 18 tournaments since 1992.
The Proteas are one of six of cricket's 12 Test-playing nations who will compete in two groups during Saturday's preliminary stage, to determine the line-up for Sunday's final day.
The four-time winners are joined by fellow Test nations Pakistan, Australia, Sri Lanka and Bangladesh as well as a New Zealand Kiwis invitational side plus hosts Hong Kong and the Marylebone Cricket Club.
Pakistan have the chance to become the most successful side in the tournament's history by breaking their five-win tie with England at the top of the honours board, ahead of South Africa with four wins.Australia, Sri Lanka, India and the West Indies have also tasted success in the tournament, which sees teams play matches that last just 45 minutes in a five overs-a-side contest.
South Africa have fully embraced the modern cricket landscape and were the first team to be ranked top in all three versions in August 2012.
Pakistan, who like England have finished as runners-up on a further four occasions, have won all three limited-over tournaments – the ICC Champions Trophy, the 50-over ICC World Cup and the ICC World Twenty20.
Australia, who claimed their sole Hong Kong World Sixes title in 2010, have claimed five successes from a record seven appearances in the final of the 50-over ICC World Cup.
Sri Lanka have also won titles in all three of the game's short formats, while Test nation Bangladesh have enjoyed their greater success in limited overs tournaments and have named a number of exciting young prospects in their squad for the trip to Hong Kong.
New Zealand are another of cricket's Test nations and will be represented in Hong Kong by an invitational side captained by veteran former Blackcap Peter Fulton alongside several rising talents.
Hosts Hong Kong were granted one-day international status in 2014 until 2018 and are beginning to find their place at the top level after gaining experience at the last two editions of the World Twenty20.
The Marylebone Cricket Club, meanwhile, are the first club side to feature at the Hong Kong World Sixes as the guardians of the laws of the game make their tournament debut.
So grab some refreshments, take your seat and get ready to enjoy two days of fast-paced action and gripping competition as the Hong Kong World Sixes tests some of the world's top teams and players in cricket's most exciting format.
Article was first published in the Souvenir Programme of Hong Kong World Sixes 2017.
The following two tabs change content below.