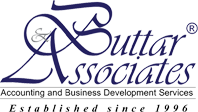 Buttar & Associates
No Reviews Yet
Mau Lam Commercial Building,
16-18 Mau Lam St,
Yau Ma Tei,
Kowloon
---
Business Categories:Accounting Services
0 reviews
Hits: 100
How can you get a Strong Start in Hong Kong?
Choose the right people for your business. Invest in reliable support.
Buttar & Associates is a part of Buttar Group of Companies. A very professional services company, founded and established since 1996 by Dr.Kuldeep Buttar in Hong Kong.
Buttar Associates are in a constant endeavour in promoting Hong Kong as best Business and Finance Travel destination of the word.
We started as a small Accounting firm in 1996 and as the years passed we diversified into many different areas of businesses like Business Development, Company formation, Accounting & Audit arrangements, Secretarial services, Tax Consultancy & Tax filing, Banking & Financing Advising, Trademark Registration Services, Representative Office in China, Travel Tourism, Business Directory Listings, Immigration Services and many other business services. We proudly claim to be the Only Indian CPA and CA with a difference.
Our company's strength lies in our experienced and qualified staff who are highly motivated and matured to understand and advise our most demanding and large clientele needs. Under the guidance and leadership of our beloved Chairman and visionary Dr.Kuldeep, the company has grown by leaps and boundaries.
The following two tabs change content below.
---
View all reviews