Mad Rascals Make Merry
By admin, December 16, 2017, Categories: Edutainment, Top Story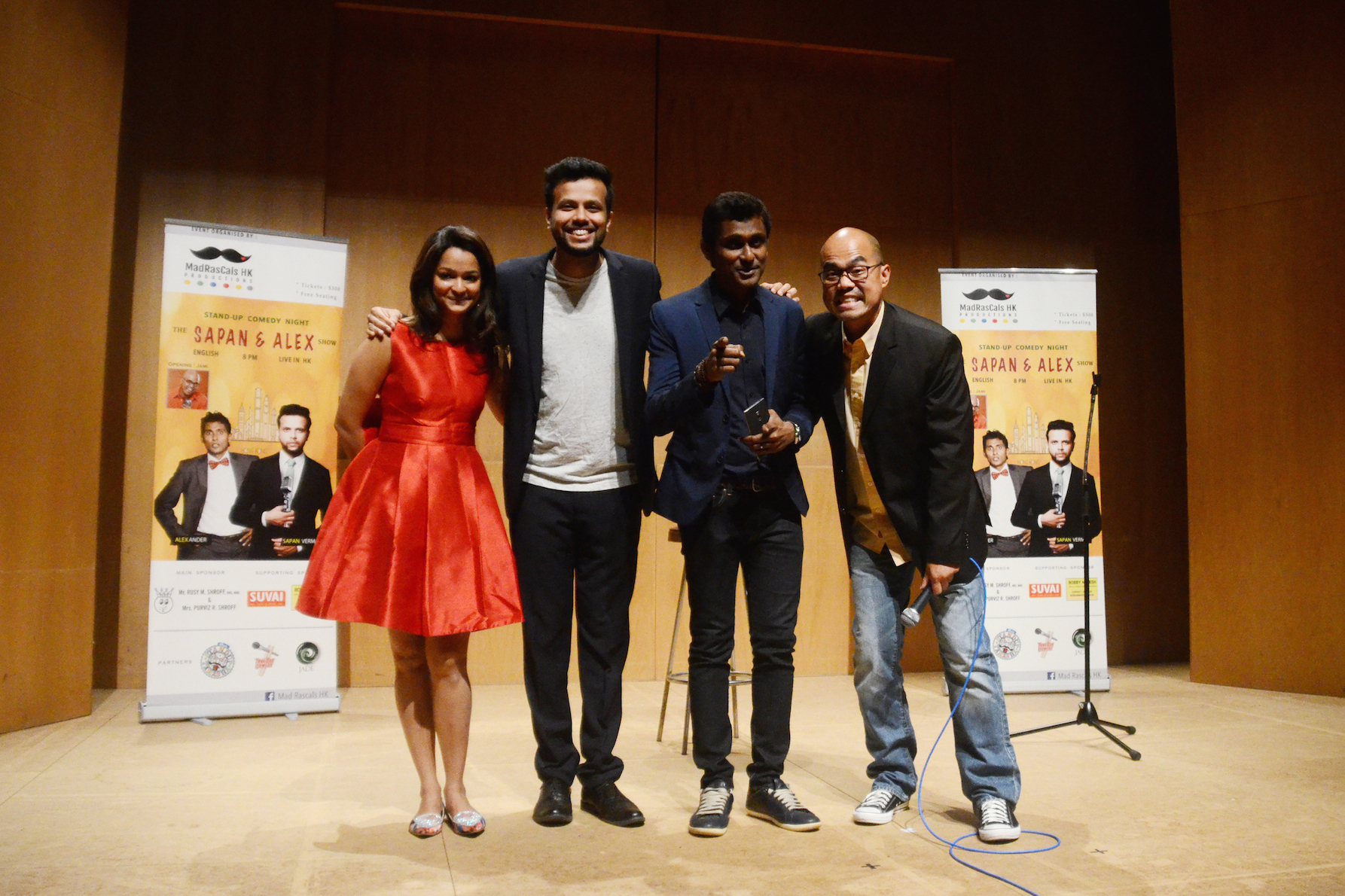 Hits: 108
Mad Rascals Make Merry
Hong Kong is often known for being a concrete jungle, laden with insurmountable stress levels, and alarmingly low happiness levels. In the midst of its barren terrains, a young mumpreneur by the name of Sai Sudha Chandrasekaran has endeavoured to offer a respite. Her entrepreneurial venture, Mad Rascals, is dedicated to host reputable comedic and entertaining shows, flavoured with Indian talent, to spread genuine laughs across the city.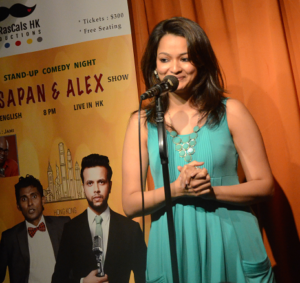 Mad Rascals was founded in the second quarter of 2017, just over half a year ago. It germinated from the realisation of the dearth of quality Indian comedians in Hong Kong, as well as the increasingly skewed reputation of India's art and entertainment. Being very familiar with India's city of entertainment, Sudha carefully observed how the youngsters celebrated their weekends and socialised among themselves. She noted how this has changed over the recent past, as an increasing number of youngsters seem to opt for attending live shows.
Over the past five years in India, entertainment, and comedy, in particular, has shifted. The modernisation of the industry has brought radical and widespread changes, which has resulted in "new age fresh entertainment." The change is most notably evident in the surge of live comedy and theatre shows by reputable artists, as well as upcoming talents. Sudha was enamoured by this and was instantly inclined to introduce the rest of the world to India's new way of entertainment.
"Earlier, India's culture was mostly identified for its traditional art," said Sudha, as she recounts the past. While she respects, admires, and even endorses, India's plethora of traditional expressions, she noticed that there was a sense of newness and modernity that was seeping into the Indian art and culture. India had a lot more entertainment to offer than Bollywood, cricket, and dance. Sudha was adamant to make the world realise this too, and thus formed the initiation of Mad Rascals.
Mad Rascals' inaugural show in June 2017 featured Karthik Kumar (KK), the actor and comedian from India. The show was an instant hit, as it garnered a unanimously positive response. It was the ideal impetus to signal Sudha that she was on the right path, and that "comedy can be a serious business." What is most admirable is that with minimal marketing and promotion, Mad Rascals has reached phenomenal heights of success.
A few months later, Mad Rascals returned with their second show that featured not one, but two prolific comedians – Sapan Verma and Alexander Babu. Once again, success greeted her multifold, as the tickets for the first showtime were quickly sold out. Fortunately for her fans, she was able to arrange another schedule of the show, and that too was greeted with a favourable response.
The comedy shows Mad Rascals carry a unique flavour of modern Indian humour. While there are instances where the comedians may make language-specific, and culture-specific, jokes, the targeted audience of the shows are English speaking comedy enthusiasts from all cultures and countries above the age of 16. The minimum age limit is to simply give the performing artists a grace for making "naughty" comments or jokes. That said, Sudha ensures that none of her comedy shows or comedians makes any judgmental comments, hate speech, or pick on anyone in particular – from the audience, or otherwise. They could comprise of multiple comedic genres, such as satirical or even slapstick, but they will not, Sudha promises, take the audience's intelligence for granted.
Although Sudha was tight-lipped about her future projects, she did manage to reveal that she intends to invite KK to Hong Kong once again, on March 10, 2018, at TakeOut Comedy club, Central. Tickets will soon be available on websites such as www.ticketflap.com.
Beyond that, she remains optimistic that Mad Rascals will continue to be a brand that brings in fresh, as well as experienced, talent who can entertain and spread laughs throughout.
The following two tabs change content below.