More from Mauritius
By Komal R. Lakhani, September 10, 2019, Categories: Featured, GlobeTrotter, Slider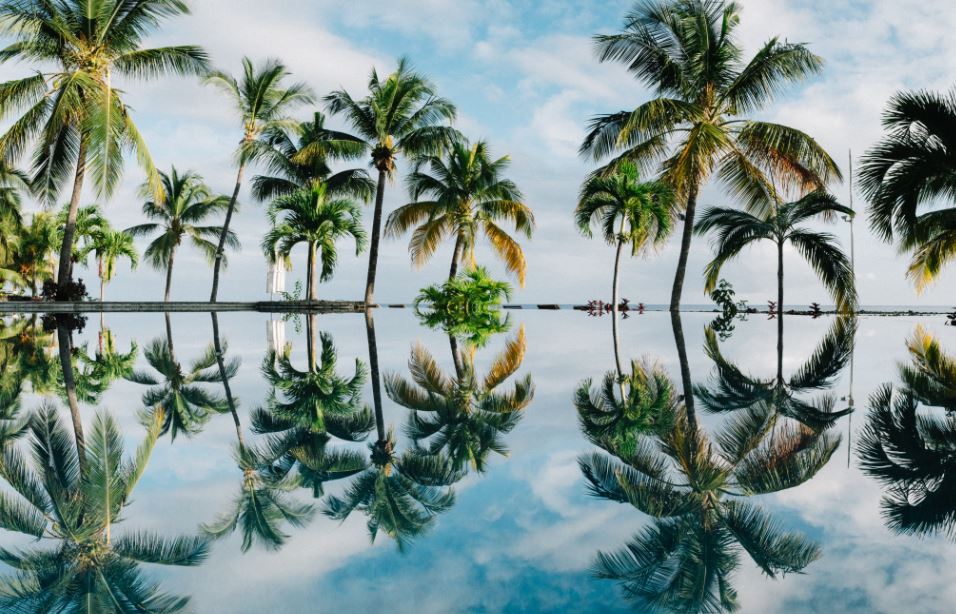 Make the most of summer by soaking in the sun! Feeding her nomadic soul, Komal Lakhani-Shankar dives head-on into the east-African country closest to Hong Kong – Mauritius
Having an Indian passport can limit your travel possibilities especially if you are a spontaneous traveller. Luckily our passport does give us visa-free/visa on arrival access to many serene locations around the world. So, if you are in the mood to beat the heat and refresh yourself head on to Mauritius where average temperature right about now is 21℃ and yes, visa is on arrival!
Mauritius is a place for all kinds of travellers – from the luxury indulgent to budgeted backpackers and everyone in between. They have beaches, gorges, nature parks, museums and more.
The best way to explore Mauritius is by guided tours. It is easy to get lost without it or be conned by taxi drivers or fake tour guides. Ideally, you should spend at least five to six days here combining days out exploring and days spent in enjoying your hotel facilities or the beach.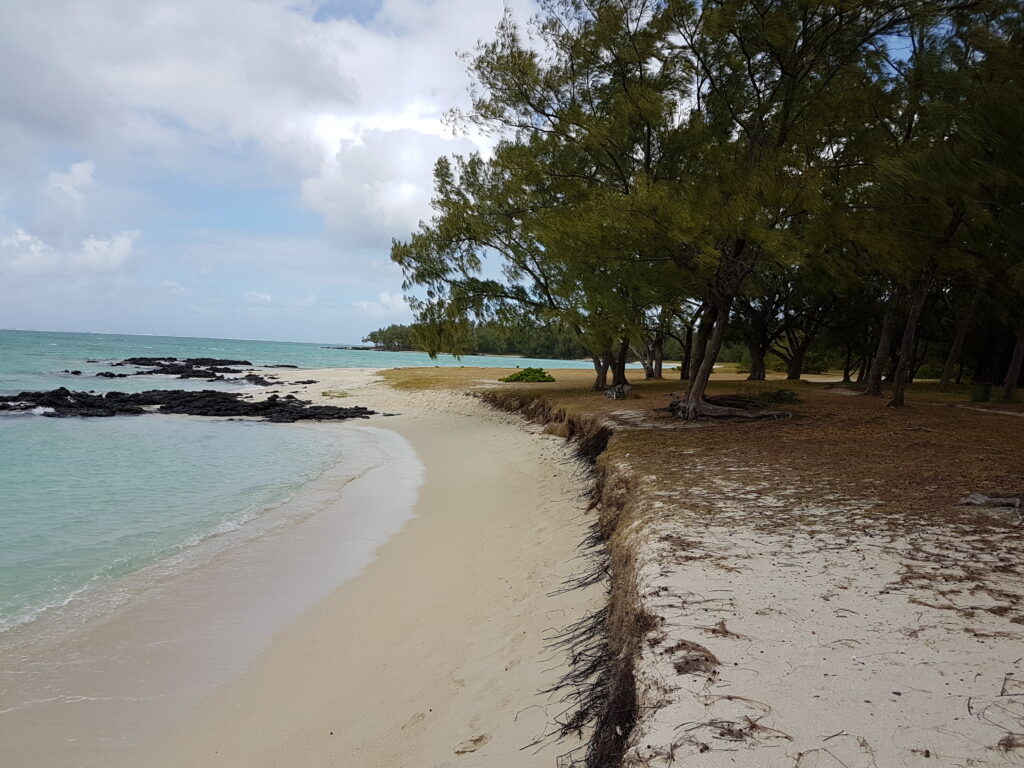 Ile aux Cerfs
This is a 'must-visit' in Mauritius is Ile aux Cerfs. Spare an entire afternoon, at least, to explore this picturesque island which is easily accessible by boat. Its spread over 87 hectares off the east coast of Mauritius. The waters are a sparkling blue and sands soft between your toes.
Ile aux Cerfs offers a whole range of activities from golfing to water sports. We walked around the island and found a number of cosy tree laden spots to just relax and soak in the warmth.
For the foodies out there, you can choose from an array of restaurants and cuisines. During our visit, we choose another tiny secluded island off the coast of Ile aux Cerfs to have a barbecue lunch. A private boat took us to a little shack with a giant hay roof perched perfectly on a tiny strip of beach land. The tastes are still fresh on my tongue- the char-grilled sweet sticky chicken bursting with African flavours, perfectly cooked fish with well-seasoned coleslaw on the side and to top it off grilled banana for dessert.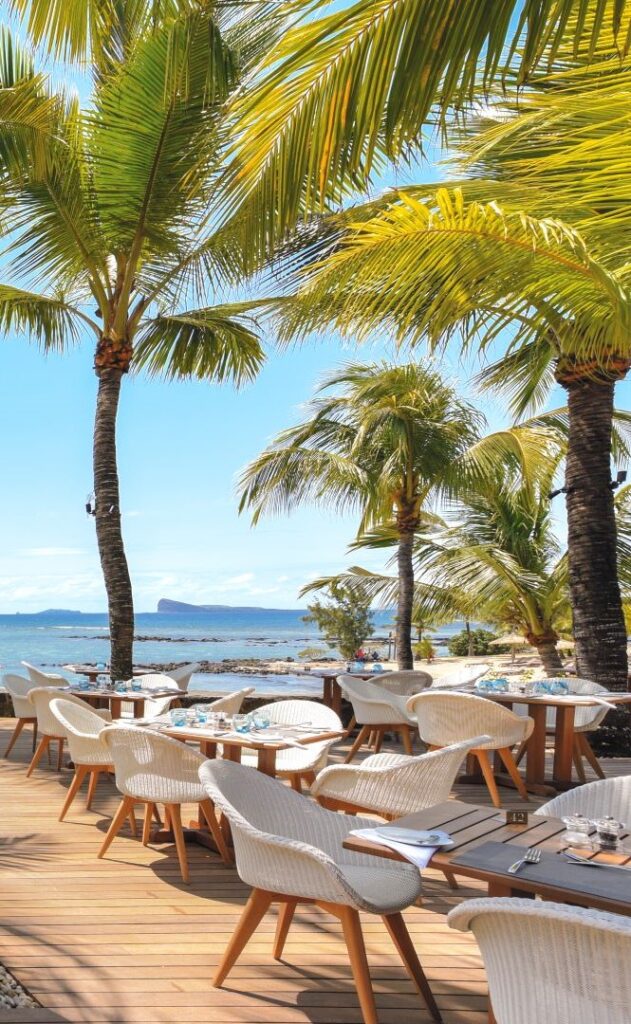 The Beach Life
Beaches are in abundance and they are all public. Yes, you heard me, there is no such thing as a private beach in Mauritius. We learned this fact while we were having a candle lit romantic dinner at a beachside restaurant and we saw people riding in on horses out of nowhere and then just disappearing around the corner. Even the hotels are not allowed to cordon off or fence any part of the beaches and you can literally waltz from one hotel area to the other just by walking along the long shorelines.
Most hotels provide several free (or included in your package) water sports like snorkelling, water skiing, canoeing, windsurfing and paid activities like scuba diving. An entire day or two can be planned around activities of your choice or simply going for a swim. One of my favourites was going snorkelling into the Indian Ocean. I am not a great swimmer, but we had a few mandatory practice sessions in the swimming pool before heading out to the deeper waters. Remember to keep an eye on the weather and plan your days accordingly.
Unless you are staying in Port Louis there is not much to do in the evenings which is why most good hotels provide enough entertainment for guests. Traditional dance performances, acrobatics, singing and a cocktail hour every evening. Hotels also provide introductory language, archery and yoga classes among other family-friendly activities.
I also recommend taking the time off and heading to the spa if you have access to one and relax those tired muscles after a day out.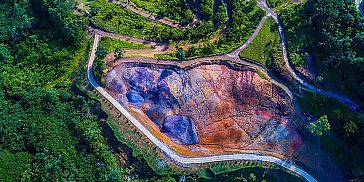 For the Nature Lover
Vallée des Couleurs
Vallée des Couleurs literally translates as 'valley of colours'. It is home to the 23 coloured earth which dates back millions of years and was caused by the volcanic eruption of the Bassin Blanc. It's a phenomenon that only exists in this one place on the earth.
Vallée des Couleurs is home to a wide host of flora and vegetation, birds and animals, beautiful ponds, rivers and waterfalls during rainy months. If you are a nature-lover then this has to be on your list.
The best way to explore Vallée des Couleurs is on dirt bikes. We rode those bad boys in the rain, which was an exhilarating experience. By the end of the journey we were covered in mud, good thing we were provided with rain gear before we embarked on this thrilling journey that took was through rugged terrains, slippery slopes, water puddles and exotic trees.
Chamarel
The village of Chamarel in RiviĂšre Noire District is host to the Seven Coloured Earths, the Chamarel Falls, Ebony Forest Chamarel, the Black River Gorges National Park and the Saint Anna Church built in 1876.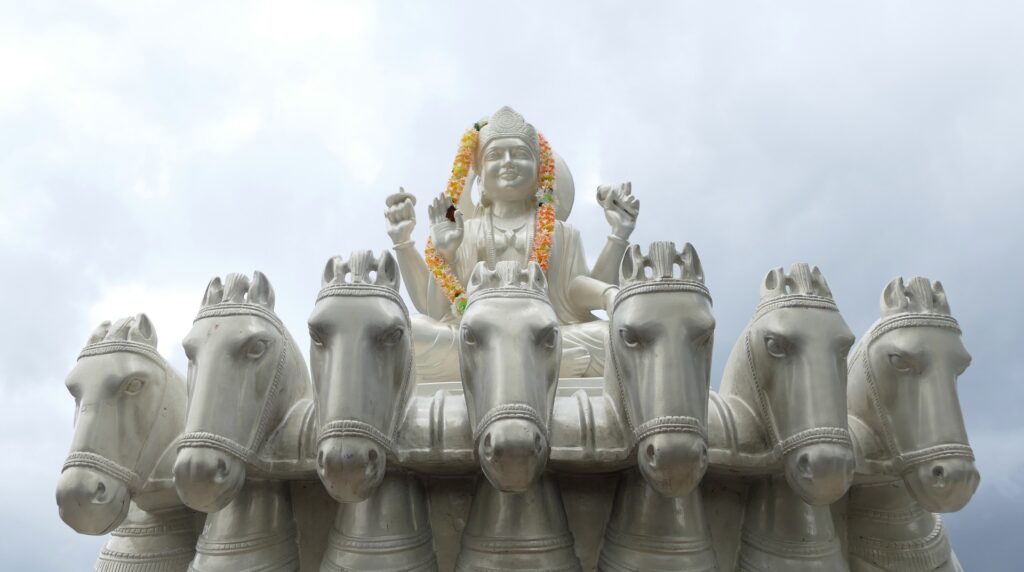 Ganga Talao
A popular place of worship, Ganga Talao is a lake formed in the volcanic crater, which is 550 metres above sea level and 18 meters deep.
The history of this site being called Ganga Talao dates the back to late 1800s. It is said that a pujari living in Mauritius had a dream that the water of the holy Jahnavi (Ganga) river had sprung into a lake there. He set out to find that river. On reaching the grand basin he realised that it looked identical to the one in his vision. This news spread quickly throughout the large Hindu population (who were bought to Mauritius as slaves and labourers by the British) and since then the lake was called Ganga Talao.
Located in the district of Savanne, the lake is surrounded by thick vegetation, and is brimming with fauna. It also houses a sacred Hindu temple with massive 33 meter idols of Lord Shiva and other deities which sees a stream of visitors especially on Mahashivratri.
Take A Hike
Black River Peak
The highest mountain in Mauritius stands tall at 828 meters. The trail offers views of the south and west coast with beautiful blue lagoons.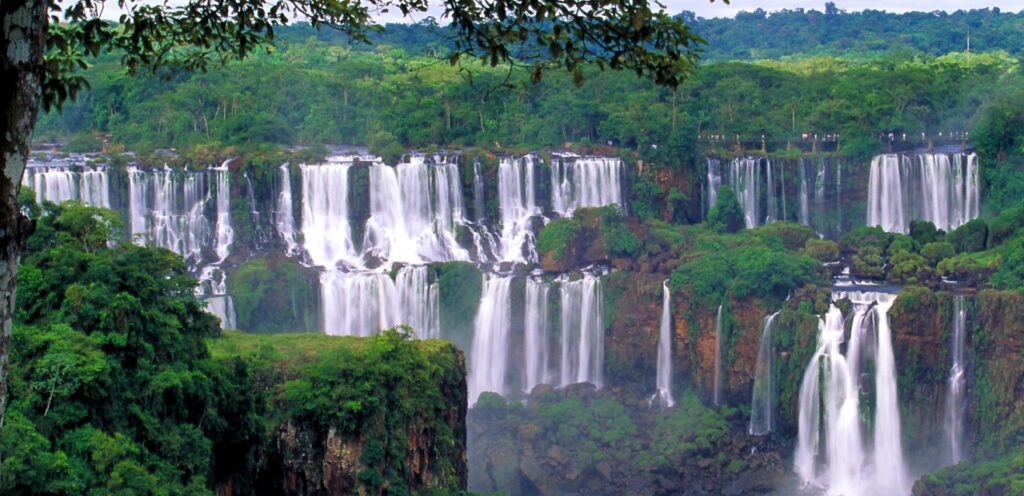 The Tamarind Falls
Tamarind waterfalls are the highest in Mauritius. The trek involves wading through thick forest and even open land patches near the water where you can go for a refreshing swim. Some parts of the trek also offer an opportunity to stand other the cascading falls. This is one of the harder treks and you need to be in good shape before embarking.
La Nicoliere Reserve
La Nicoliere is a water reserve that stretches from central to eastern Mauritius. The lake is located in the midst of the hills which protects it from many external influences. The area is inhabited by monkeys, wild boars, bats and different plants compared to the coastal regions.
Le Pouce Mountain
Le Pouce is the 3rd highest mountain located outside Port Louis. It resembles a thumb which is Le Pouce in French. At the top, you can view the entire island and the Moka range.
Le Morne Brabant
556 meters above sea level this mountain has been declared as a World Heritage site by the UNESCO to commemorate the Maroonage legacy about runaway slaves who jumped off these cliffs due of the inhumane treatment by their masters.
There are many more mountains you can choose from depending on your skill level and the regions you plan to visit.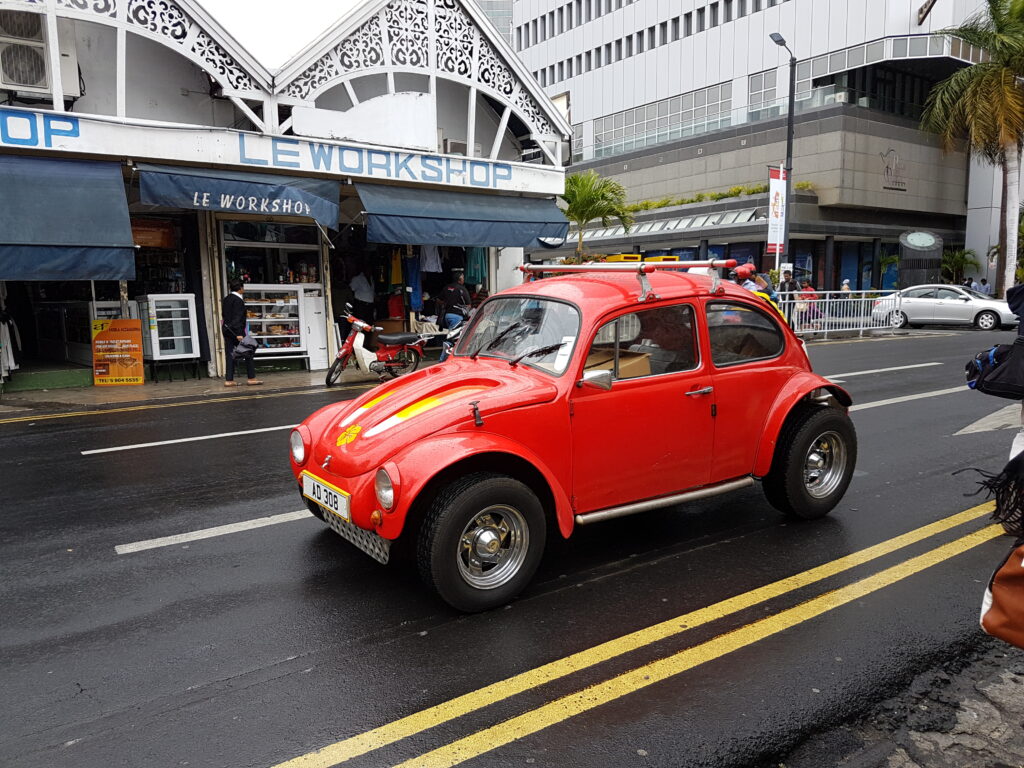 Port Louis
Port Louis is the capital of Mauritius and has a lot to offer from historic sites to casinos along with restaurants and cafes facing the vast harbour. There are also several malls here but then you can go mall shopping in Hong Kong, instead visit the Port Louis central market and discover some local, clothes, bags, food, buy souvenirs and maybe bring home some famous Mauritian spices. We used our time there to walk around the city and explore its colonial architecture, open parks and the old world charm.
Champ de Mars – Port Louis Horse Racing Arena
If you are someone who owns a membership to the Jockey club in Hong Kong then Champ de Mars (also called the Hippodrome) built by the French in 1740 is a must visit for you. Horse racing season is from June to November.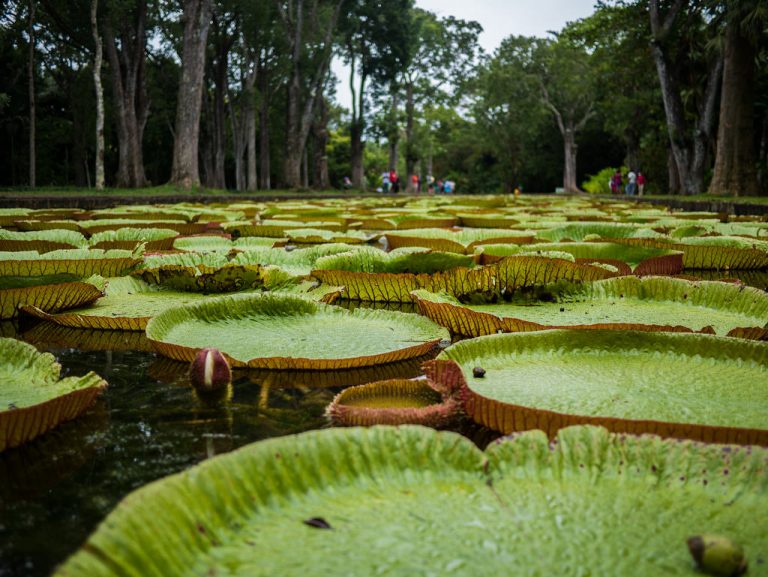 Sir Seewoosagur Ramgoolam Botanic Garden
This is the oldest Botanic Garden of the southern hemisphere with its history dating back to 1767 when the French ruled in Mauritius. The garden is home to various exotic flowers, spices and medicinal plants. In addition to that, they also have an animal corner which houses deer, tortoises and several species of birds like Parrots, ducks and the Madagascar moorhen commonly known as "Poule d'Eau" and the Pteropus Niger bats (Mauritius's only endemic mammal).
Fort Adelaide (Citadel – Port Louis)
Fort Adelaide was constructed by the British in 1830 as a citadel and vantage point to oversee Port Louis with a clear view of the harbour. The fort was built by prisoners, freed slaves and even soldiers. But lack of skilled labour forced the government to recruit stonemasons and artisans from India, which is why the citadel is also considered as a symbol linking immigration of Indians in Mauritius and creating a big Indian community.
Aapravasi Ghat
The Aapravasi Ghat is a World Heritage Site. It is the remains of an Immigration Depot built in 1849, where the modern indentured labour diaspora began. You can sign up for a tour to learn more about the monuments and heritage buildings in and around the ghat.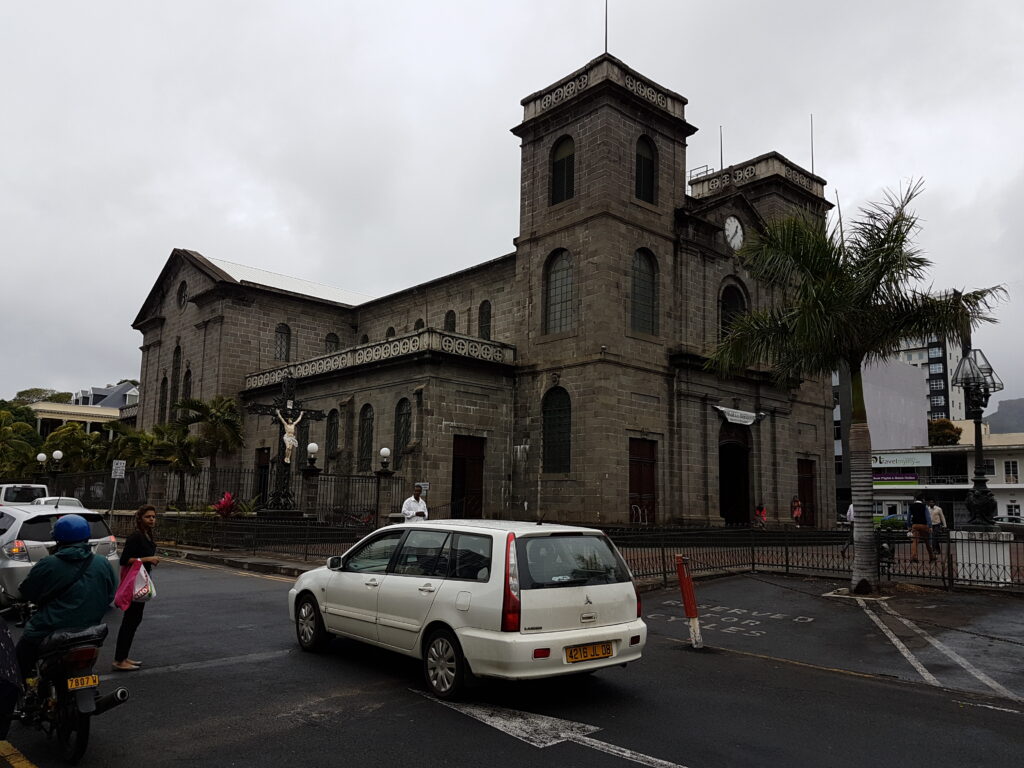 Religious places
Mauritius is mélange of various cultures which is why you can find temples, mosques and Cathedrals located all over the capital.
Museums
Natural History Museum
It's the oldest museum in Mauritius which houses reptiles, butterflies, and even a replica of the extinct Dodo bird which is the national symbol of Mauritius.
The Photographic Museum
If you love photography then this museum is must visit. The caretakers of the museum are very friendly and we had a great chat with them discussing old cameras and the technology that went into making them work.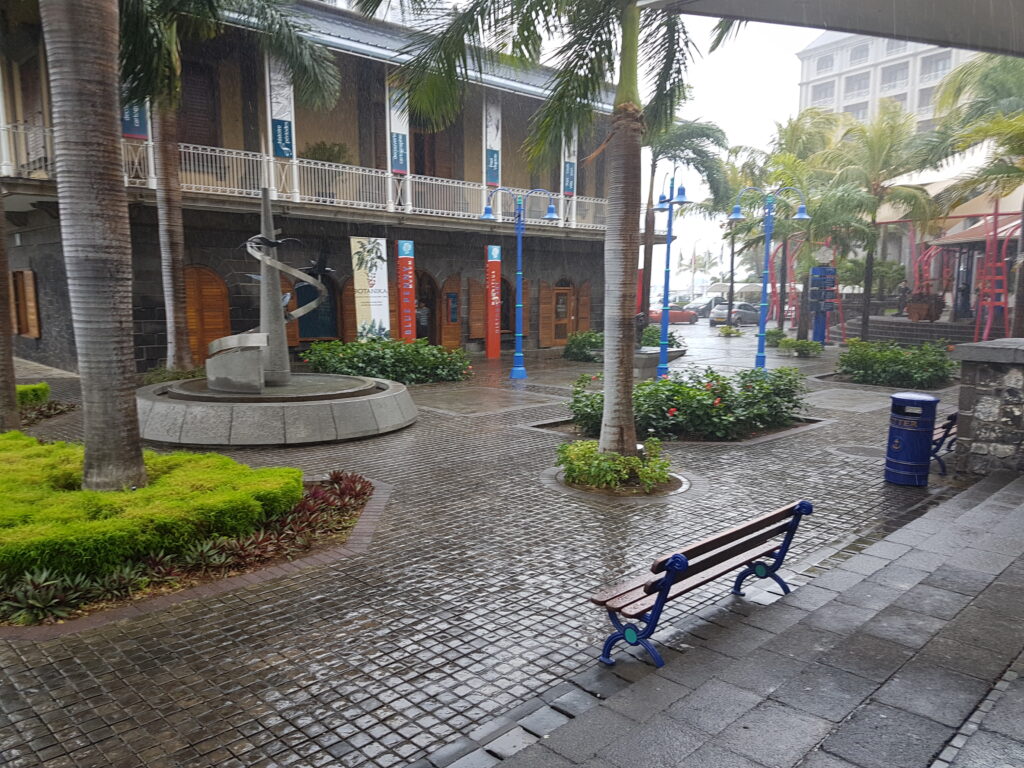 Blue Penny Museum
Known for its rare and expensive Blue Penny stamp which was the First British Empire stamp produced outside Great Britain. An original issue can be seen at the Blue Penny Museum in Caudan.
This is only a glimpse of what Mauritius has to offer. Whether it's adventure sports like cave diving, kite surfing, flying with water jet packs or hiking various mountains if you have an outdoorsy side you will be impressed. On the other hand if you purely want a break from the hustle and bustle of Hong Kong and just want to soak in the sun (most Indians I know don't like to tan!) and bury your feet into the sand or have those aching muscles massaged till you fill like a pile of pudding that's possible too! I think Mauritius is a great place to start your African journey so what are you waiting for.. it's time to set sail!
Helpful tips for navigating Mauritius
1. Currency – Mauritian Rupee | One HK dollar is approximately MUR 4.5
2. Visa, free and on arrival, keep your documents and proof of reservations ready for a speedy exit. Visa is valid for 60 days and you need to have at least USD 600 or equivalent in other currencies to prove that you can support yourself
3. Exchange currency at the airport or any of the banks. They have most major international banks like HSBC, Standard Chattered and even a Bank of Baroda.
4. Most people speak English and French in Mauritius.
5. Tap water in Mauritius is safe to drink so carry your own water bottle; there are many places where you can refill it.
6. Plan what kind of trip you want before heading there. There are a number of trips and tour you can book in advance to make your travel easy.
As published in A-DesiFlava magazine Jul-Aug 2019 issue
The following two tabs change content below.

Komal R. Lakhani
Komal R. Lakhani is a writer, blogger and Youtuber. Born and bought up in Mumbai Komal has a Masters in English Literature with a major in History and Psychology, along with being a certified Yoga instructor. She has lived in Canada and the UAE before moving to Hong Kong. "My love for writing developed in school and I haven't stopped writing since then. My writing is focused on being relatable and striking a chord with the reader, I prefer the use of simple words over complex vocabulary. Besides contributing for various publications, I also maintain a personal blog called Komalskorner.com which is inspired by my life and the people around me. I love to travel, Google everything in world, bake and experiment in the kitchen, in my spare time I also vlog on my YouTube Channel. You can connect with me there or my social media handles @komalrlakhani.

Latest posts by Komal R. Lakhani (see all)