Salman Khan – Being Human or Inhuman?
By admin, April 6, 2018, Categories: Buzz-In-Town, Featured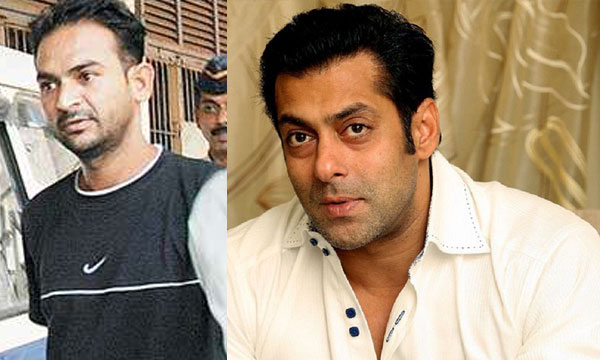 Hits: 2933
The story of Salman's hit & run case in 2002, innocent Ravindra Patil, a police constable paid for his sin.
Salman Khan, a man loved by the teeming millions of India, a superstar, an entertainer. Worshipped for his rippling muscles and amusing wisecracks, Khan enjoys demi-god status largely thanks to his fans and Hindi cinema viewers across the globe.
An actor whose films have the biggest openings, a feat that even his contemporaries Aamir and Shahrukh, haven't mastered yet, his fans literally hold on to every word uttered by him and his following is iconic.
Personally, I am an admirer and although he might have never convinced me as an actor, I am also one of those many cinemagoers, who have been enamored by his colossal stardom.
Celebrities, however important they might be, are human at the end of the day, and that they will make mistakes is inevitable. In the wise words of the legendary Vincent Van Gogh, "Even the knowledge of my own fallibility cannot keep me from making mistakes. Only when I fall do I get up again".
It is human to err they say, and a wise man learns from his mistakes. Unfortunately, this does not hold true for the subject in question. Khan has repeatedly been in the news for the wrong reasons, whether it is because of his turbulent relationship with the press, his brawls at public venues or the infamous black buck incident. Labeled as one of Bollywood's bad boys, a category in which he provides company to close friend Sanjay Dutt, Salman Khan has some serious soul searching to do.
And if all this wasn't enough, along came the drunk driving case, which of course takes the cake in his long list of misdoings. On 28 September 2002, Khan was arrested for rash and negligent driving. His car ran into a bakery in Mumbai; one person who was sleeping on the pavement outside the bakery died and three others were injured in the mishap. Charges of culpable homicide were laid against him but later dropped. On 24 July 2013, he was formally charged with culpable homicide in the case, to which he pleaded not guilty. (Source: Wikipedia)
The possibility of Khan being in an inebriated state, whilst driving his Landcruiser SUV was not overruled and it angered many. It was later established that a blood sample taken post his arrest, revealed 65 milligrams of alcohol, which was enough for him to be drunk at the time of the accident. In this hullabaloo of the public and the press ripping the actor apart, a vital element of this tragedy went unnoticed.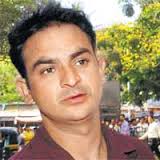 Patil accompanied Khan on all his outings and was in the vehicle which was supposedly being driven by the actor on the fateful night of September the 28th. This made Patil one of the prime witnesses in the case, and little did he know that this incident would seal his fate for the worst. In his statements to the police, Patil maintained that it was Khan who was driving the SUV when it ran over the victims sleeping on the pavement and that the actor was in an inebriated state. He also mentioned that Khan was so stunned to see people wailing and crying under the wheels of his car that he chose to flee the spot rather than take the victims to the hospital.
Those close to Patil admitted that he was under enormous pressure to change his statement and while it was unclear as to who was putting pressure, some say that it might have been Salman's well-wishers from the police force, while others claim that those talking to Patil were Salman's close friends from the film industry. Regardless of who these individuals were, Patil seemed to be reeling under pressure and was on the verge of a nervous breakdown.
In 2006 witnesses connected to the case were being questioned, and Patil started missing his court hearings, in order to avoid cross-examination by top brass lawyers hired by Khan and also to stay away from the constant gaze of the media, which was desperate to squeeze a sensational story out of him.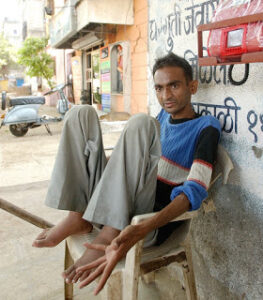 He chose to run away from Mumbai for a few days since this whole episode had taken a huge physical and emotional toll on him and this he felt would be the best way to steer clear of this high profile drama which had made his life a living hell. The repercussions were most unexpected and an arrest warrant was issued in his name since the proceedings of the court were being held up due to his absence.
Subsequently, he was arrested from a hotel in Mahabaleswar, just outside Mumbai and was imprisoned at Arthur Road Jail. The worst was yet to come. At the Arthur Road Jail Patil was lodged with hardened criminals and in spite of him going on record and saying that he went absconding as he was mentally disturbed at the thought of being cross-examined by defense lawyers, nobody seemed to be interested.
After his release from jail, he lost his job and was disowned by his family. A man crushed by his circumstances, he went missing again and was later found in 2007 at the Sewri Municipal Hospital in Mumbai. He had begged on the streets prior to being brought to the hospital and years of mental trauma clubbed with a drinking problem had reduced him to a skeleton. To make matters worse he had contracted drug-resistant tuberculosis.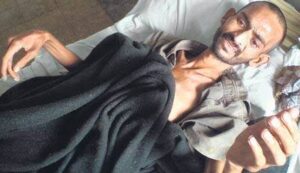 On the 4th of October, 2007, Ravindra Patil breathed his last. His family was not aware of his death and his brothers, who were later informed, came forward to perform the last rites. We are not here to play judge, jury and executioner. However the question to ask is what led to this atrocious miscarriage of justice? Also how does the charitable, gold hearted Salman Khan feel about it? Khan's charity Being Human is known for many a good deed and is as many would call it, his small little effort at philanthropy.
While the actor continues to bask in the sunshine of his success, an innocent man was sent to his grave. A reluctant, unwilling participant stuck in a game that he did not wish to play. He just happened to be at the wrong place at the wrong time. The law of the land is the same for all men.
If found guilty, individuals should be prosecuted regardless of their social and financial stature and judgments should be sans favours and privileges. It would be apt to quote lines from one of Khan's films which are "Mujpe ek ehsaan karna, ki mujhpe koi ehsaan mat karna".
Once proven guilty, he should be made to pay for his mistakes, just as any other offender in the dock.
——————————————————————————————————————
The article was first published in Adesiflava Magazine April 2015 Print Version :
https://issuu.com/adesiflava/docs/final_a-desiflava_magazine_april_is
Article topic thought by Gaurav Pardeshi and written by Faiz Qezilbash.
The following two tabs change content below.