Sangeetha Vegetarian Restaurant
By admin, September 7, 2017, Categories: Featured, Reviews, slider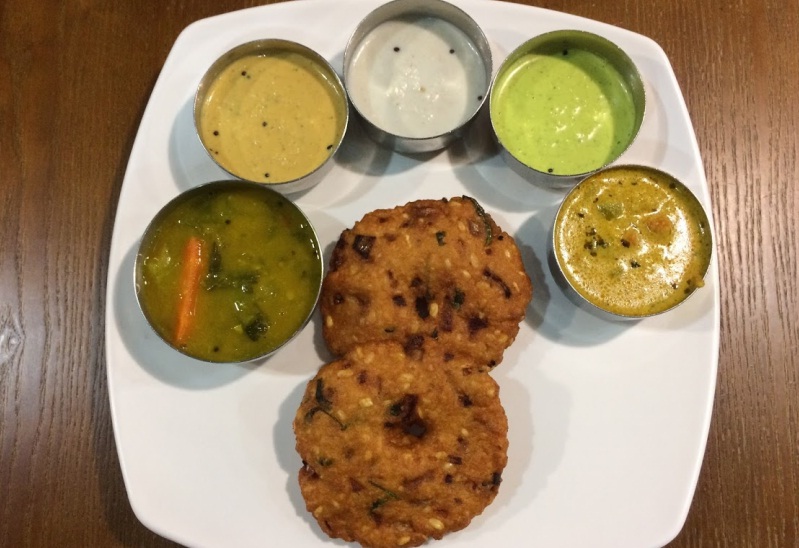 Hits: 96
When a meat lover chooses to dine at a pure vegetarian restaurant, it surely prizes praises to the place.
Sangeetha Vegetarian Restaurant, nestled in the heart of Tsim Sha Tsui, serves South Indian culinary delicacies and delights for breakfast, lunch, and dinner. It is a franchised restaurant that started in Chennai over thirty years ago and it since now expanded to have branches across Asia, Europe, USA, and UAE.
In its third year in Hong Kong, Sangeetha now offers an impressive and exhaustive array of South Indian food for Indians and foreigners alike. To complement its signature dishes such as vadas, dosas, and idlis, diners can also enjoy the restaurant's plethora of over thirty sauces and chutneys. To trailer the best of the rest, Sangeetha suggests eaters to try its thalis, platters and tiffins. Even after feasting on several scrumptious dishes though, a meal at Sangeetha would be incomplete without devouring their homemade savouries and filtered coffee.
Besides superlative culinary variety and quality, Sangeetha also hosts many events and special promotions. With tall windows overlooking one of the most picturesque and popular harbour views in the world, the restaurant is a prime place for private parties, professional functions, and festival celebrations. While the restaurant can arrange food for take away or delivery through Foodpanda, it is most famous for its feast during the Onam festival. This is one of the rare times when the restaurant arranges a buffet. It often features over 14 authentic dishes from Kerala, such as thieyl (spicy curry) kalan (yoghurt flavoured fritters), thoran (vegetables), parupu payasam (sweet dish), and palada pradhaman (sweet dish). It is surely a treat for the diners who crave authentic South Indian food.
Above all, dining at Sangeetha's is an enjoyable experience. With efficient, accommodating, and friendly staff, most dishes can be customised according to individual needs and wants. The portions of dishes will not leave anyone hungry, as the food management is top notch. Although the presentation of the food and overall aesthetics could be improved, such blemishes are secondary afore its impressive ambience, service, and dishes.
Suraj (Sam) Samtani is an international Writer & Editor, with articles published across medias. He is also an Academic Coach, Native English Teacher & Tutor (NET), Management & Marketing Consultant, and Award-Winning Poet.
The following two tabs change content below.