SpiceJet, Mumbai Waalon Ka Dil Maange More
By Editor's Desk, August 28, 2019, Categories: Featured, Reviews, Slider, Top Story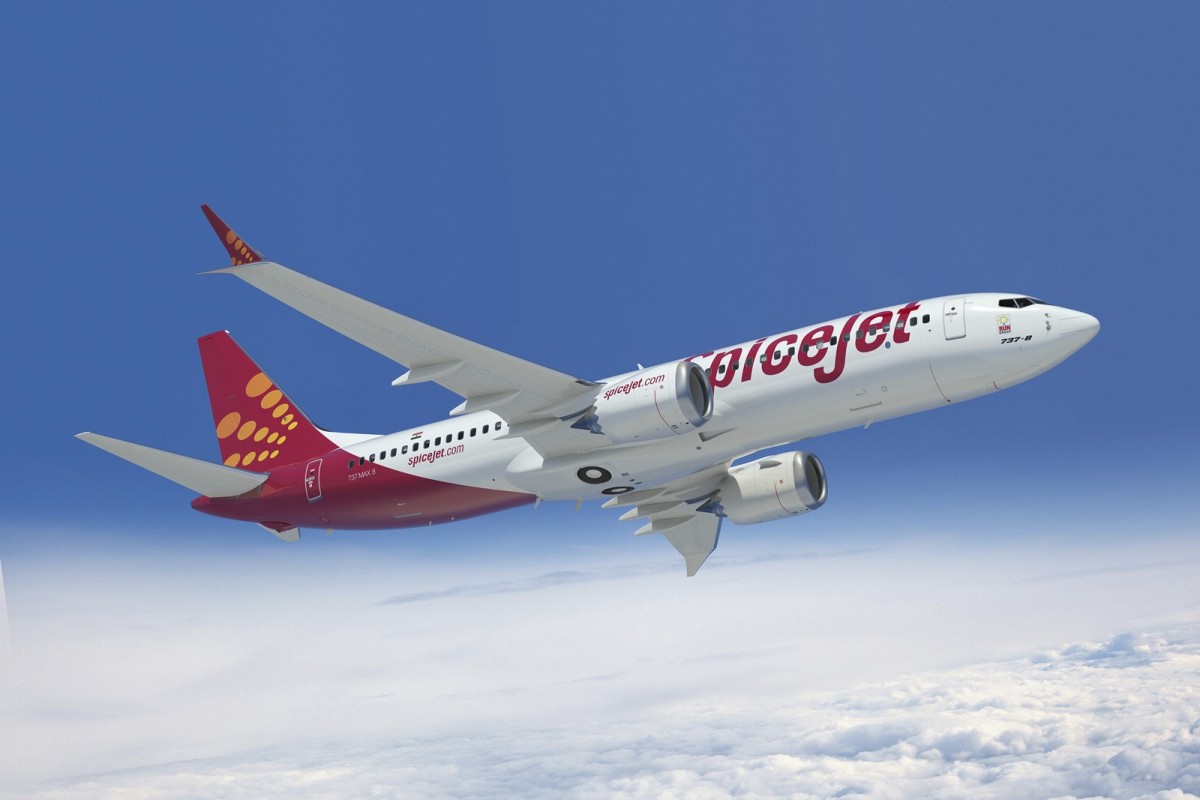 Recently Spicejet started their Mumbai to Hong Kong flying sector. After Jet Airways shutting down this came as a beautiful budgeted surprise for the many Indians here.
Gaurav Pardeshi shares his first-hand experience enroute to Mumbai on flight SG042 from Hong Kong to Mumbai on 27 August 2019.
First let's give credit where it's deserved:
1) As expected, the famous budget carrier of India offers a very reasonable fare for a return ticket from Mumbai which should would cost anywhere between HK$3500-HK$4000.
2) Flight time of 12:15 pm and landing at 3.20 pm India time in Mumbai offers you a perfect day time trip without any bothering of your night sleep and early wake up. Also, you have ample time to spend a nice evening with friends and family on the same day while dozing off on time for a fresh new start on the next day.
3) SpiceJet offers 30 kg free check-in baggage while its competitor Indigo, which has also newly started their Hong Kong sector with direct flights to Bangalore, only offers 20kg as free check-in baggage.
4) Since your flight is direct to Mumbai you can buy and carry two bottles of alcohol from HK Duty Free. However, same is not the case when traveling to Mumbai via Bangalore by Indigo Airlines. With Indigo you need to collect your check-in baggage in Bangalore and then check-in again with your domestic flight to Mumbai. Since domestic flights don't allow carrying alcohol bottles, you can't buy from HK Duty Free.
5) Meal options are quite good. For just HK$ 60 a lunch set of your choice with some light refreshments and desert is a value-for-money.
6) Friendly staff – SpiceJet crew on this flight was very friendly, smiling and welcoming. The tough part of handling some of the non-English speaking Chinese passengers was well taken care. Also, the part of handling currencies between Indian rupees and Hong Kong Dollars while dealing with cash for buying meals was very well managed.
Would like to mention names of SpiceJet crew onboard this flight Croydon Rose (Ex Jet Airways Staff), Royal Carvalho, Bushra Mansoori, Pallavi Pandit and Divya Khanduri for an extremely well managed in-flight experience.
Croydon Rose mentioned, along with him four other crew members from Jet Airways recently joined SpiceJet and are happy to be with a new team and management.
When asked Croydon about the ongoing protests situation in Hong Kong, he mentioned the SpiceJet crew are a bit hesitant in going towards the city side during their layovers but nonetheless the entire SpiceJet crew is fearless and very excited and happy to be flying to Hong Kong.
Now let's get to some areas where improvement in needed:
1) Need smiling, friendly and soft spoken onground staff at Hong Kong end as well. SpiceJet has outsourced to a local Hong Kong-based GSA for all onground work, so this is quite understandable. Take this comment as 'traveller's feedback'.
Suggestion to Indian travellers: you may have to be stern when you talk to the onground local Chinese staff handling SpiceJet, as they seem to have a predetermined mindset for all Indians.
2) Online booking is not well synchronized with its local Hong Kong based agents and ticketing websites. There was no direct Mumbai to HK return SpiceJet flight showing on trip.com but when I called the local GSA office of SpiceJet in Hong Kong, the lady on the phone said there is a direct flight but maybe is not showing on other ticketing websites. When I told her it's not even showing on SpiceJet website, she said it will be announced today and I should wait (I booked my return ticket just 5 days before flying, how can anyone wait further?)
Suggestion: call the SpiceJet Hong Kong GSA office and confirm everything before making any booking from a third-party website or agent.
Here's my earnest rating on a scale of 10:
Overall Rating: 8
Overall Customer Experience: 8
In-flight Experience: 7
Flight punctuality: 10
Staff: 8
Disclaimer: this is my personal feedback ONLY, based on my observation & experience during the mentioned flight. My views, feedback and information shared here are only with a very neutral and unbiased perspective, and I hold no responsibility whatsoever if anyone experiences or feels otherwise with their journey through SpiceJet.
The following two tabs change content below.


Latest posts by Editor's Desk (see all)