Temple of the Vedic Planetarium
By Editor's Desk, September 10, 2018, Categories: Uncategorized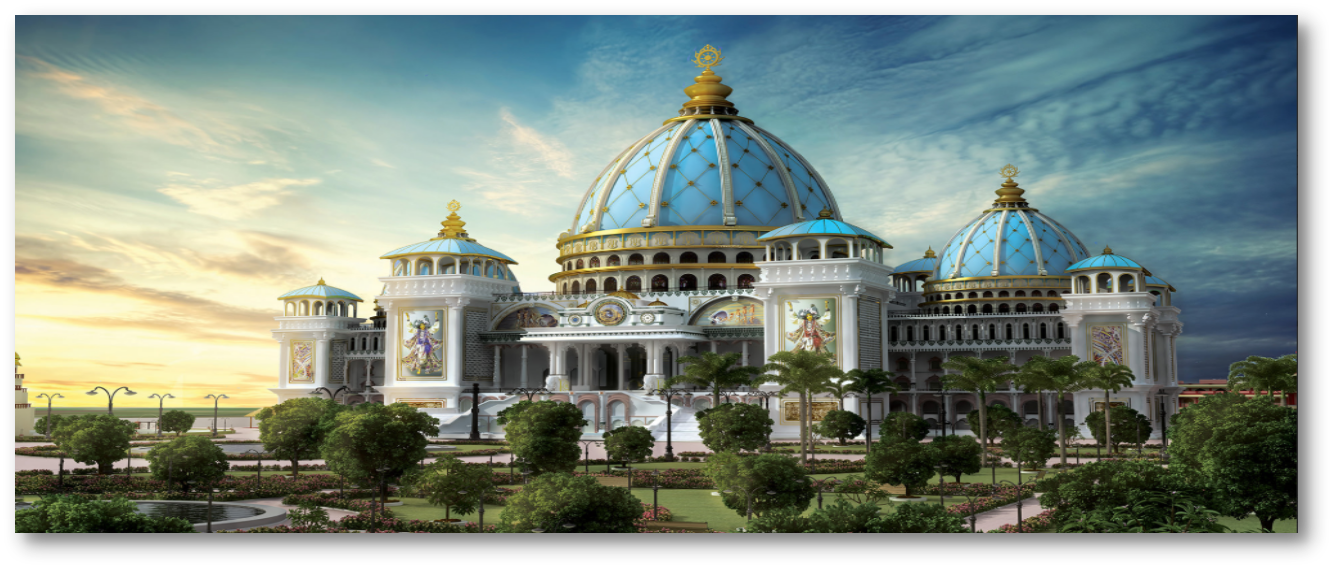 The Temple of the Vedic Planetarium (TOVP) is a project of the International Society for Krishna Consciousness (ISKCON), popularly known as the Hare Krishna Movement, Founder-Acharya, His Divine Grace A.C. Bhaktivedanta Swami Prabhupada. The temple is built in ISKCON's world headquarters, located on the banks of the sacred Ganges River in "Mayapur", West Bengal. It will be the world's largest temple and a shining beacon to all aspiring spiritualists who are searching for answers to the questions of life.

The temple is being designed according to the sacred architecture that has facilitated spiritual self-realization for millions of people throughout the ages. Simply seeing the outside of the temple will evoke an appreciation, and awaken the dormant devotion for the Supreme Lord in every sincere seeker.
In a moment of extreme compassion and urgency the Founder of ISKCON, Srila Prabhupada said, "My idea is to attract the people of the WHOLE world to Mayapur", and to change the course of human history for generations into the future by enlightening the people of the world through sharing India's ancient Vedic Wisdom.
In July of 1976 during his visit to Washington DC, Srila Prabhupada requested his disciple Ambarisa Das (Alfred Ford, great-grandson of Henry Ford) to help build the ToVP. Taking this instruction as his very life, Ambarisa Das is the chairman of TOVP and the main financier.
Ambarisa Das is visiting Hong Kong from 20-25 September, joined by his wife, Svaha Devi Dasi and team to raise awareness of this very important project. The gatherings will be held at the ISKCON Hong Kong temple, Tsim Sha Tsui. We warmly welcome you to attend these meetings to meet Ambarisa Das and his team, how you can support and make a difference by being part of the project.
The meetings will be held at ISKCON Hong Kong: 6/fl Ocean View court, 27 Chatham Road South, Tsim Sha Tsui
For inquiries, please call +852 27396818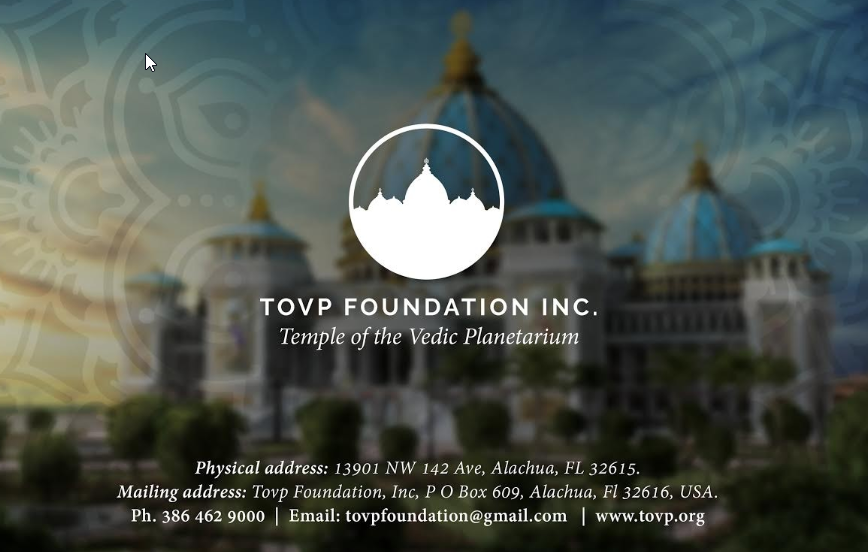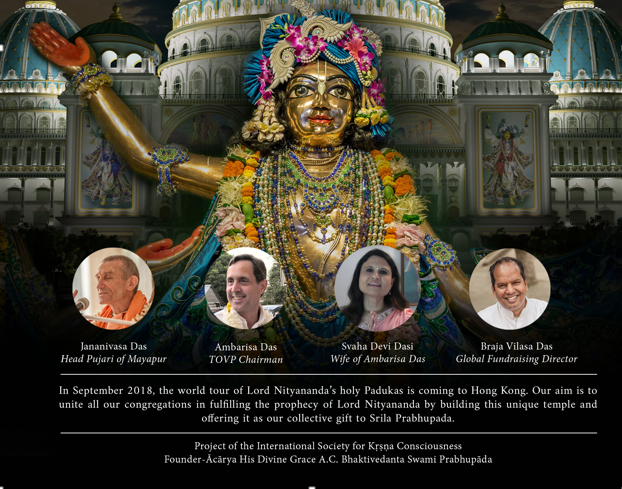 The following two tabs change content below.


Latest posts by Editor's Desk (see all)