Women Safety in India an illusion?
By admin, May 12, 2018, Categories: Featured, slider, Top Story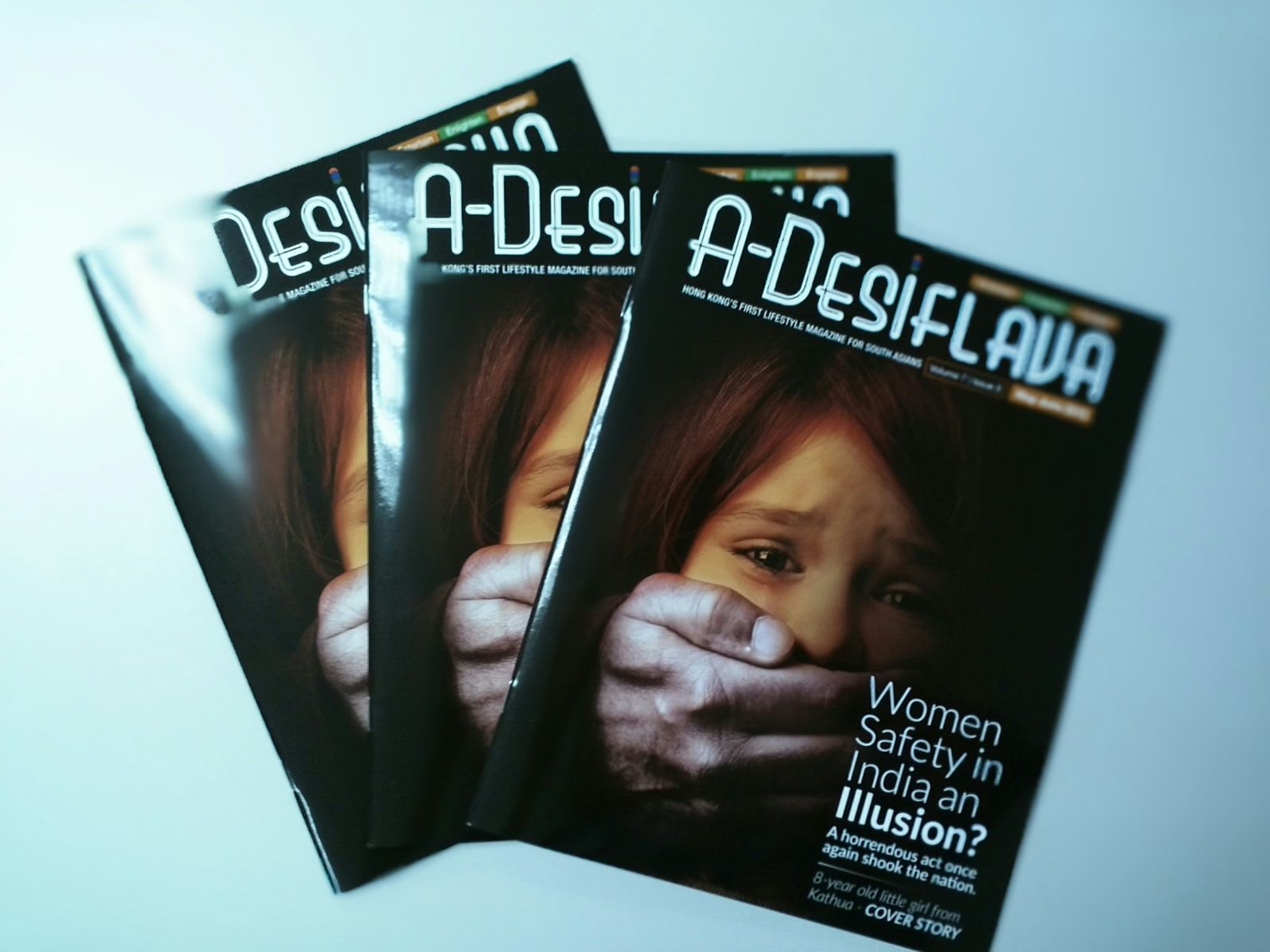 Hits: 195
Women Safety in India an illusion?
Published in print version of A-Desiflava Magazine, May-June 2018 issue
A Horrendous Act Once Again Shook the Nation:
Mahatma Gandhi rightly said, "The day women can walk freely on the roads at night, that day we can say that India has achieved Independence "
India got independence on August 14th, 1947, it's been 71 years and still women in India are not safe , they are afraid to walk freely at night, they are afraid to dress the way they want, they are afraid to raise their voice, they are afraid of the fact that if something wrong happens then society will blame them, their by-default gender that is female.
It's quite ironical that a country like India where goddesses like Lakshmi and Saraswathi are worshipped, the same country is turning into a place where women are victims of inhumane crimes- rape, acid attacks, trafficking, eve teasing, etc.
This act which took place in January 2018 shocked each being in the country, it was as if women in India felt hopeless because the country failed as a nation. There was no punishment that could be given to the accused because the act was beyond human will – only a beast could have done that!
After the brutal gangrape of Nirbhaya in Delhi, 2012, the recent gangrape of an 8-year-old girl in Kathua has been the next of its kind to shake the nation.
The 8-year-old little girl from Kathua, whose identity shall remain anonymous Kashmir had gone to see grazing horses on 10th of January 2018; later, the horses returned, but a girl was missing. A complaint was lodged by the victim's father on 12th January. On 17th January, the dead body of the eight-year-old was recovered, and hence the details of her death were uncovered, people were left questioning humanity.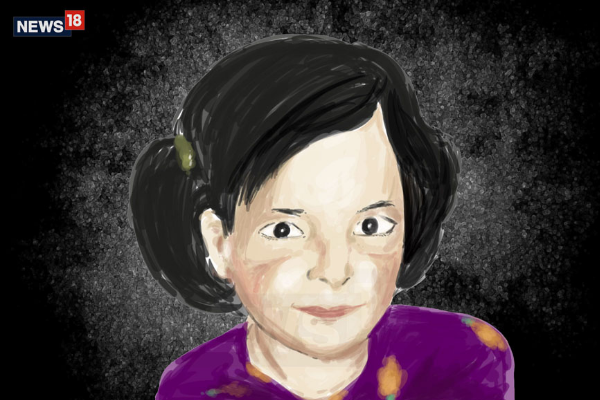 Investigations revealed that the girl on her several visits to the forest used to inquire about the whereabouts of her horses to a man. On 10th January on enquiring about her horses to the same man in the forest, he asked her to accompany him on the assurance that he would help her in tracing out her horses.
That day girl did seem to sense something wrong as she tried to run away. However, of course, she was nothing in front of those demons; she was intoxicated, and she had to surrender, as they took her into Devisthan. Thereafter, inside the local temple she was sedated, gang-raped and to kill her, the accused Deepak Khajuria applied force on her neck but he was unsuccessful.
Later, she was strangled by the chunni worn by her, and to make sure that the victim was dead, the accused hit her head twice with the stone. It's indeed ironical that girl who was a Devi in herself was killed inside the Devisthan.
Sanji Ram – Prime Accused & Mastermind
Deepak Khajuria – Rapist & Policeman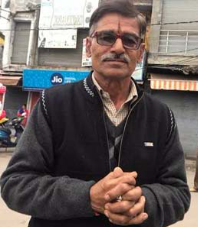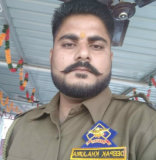 The two policemen head constable Tilak Raj and Asst. Sub Inspector Anand Dutta who took Rs 4 lakh to subvert the investigations
Further investigation revealed that the crime was motivated by political and religious intentions. The accused, Sanji Ram, as a Hindu, wanted to remove the Muslim tribal community, Bakarwals, from the area of Rasana to which the victim belonged. Hence schemed to kidnap her and also involved the accused Deepak Khajuria, an SPO in the police department, in the conspiracy along with a juvenile and a few others.
INDIAagainstRAPE
WALK against RAPE
TALK againstRAPE
RISEagainst RAPE
FIGHT against RAPE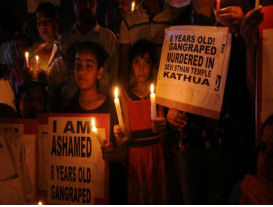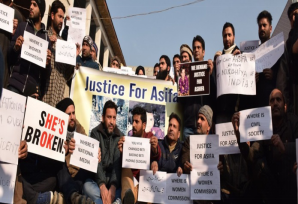 Beti Bachao Beti Padhao" is what dear PM Modi says but to educate the girl child he should first try to save her. Rape cases are increasing day by day in India; according to a survey it has been found that rape is the 4th most common crime against women in India. More than five rape cases were reported on an average every day in the national capital in 2017, and in most incidents, the accused was known to the victim, according to Delhi Police data.
In 2016, India recorded 106 rapes a day, once again highlighting the continuing rise in crimes against women in the country. A 2017 report by Global Peace Index had claimed India to be the fourth most dangerous country for women travellers.
"Childhood should be carefree playing in the sun, not living a nightmare in the darkness of the soul"
Recently, many measures have been initiated to provide safety for women in India. One example of this is the launching of the app "Himmat" which receives signals from registered women user so police can reach the detected signal area in 5 – 6 mins.
Also, there is the allocation of emergency number '112,' which can be dialled using any communication system to alert the police. Other measures include the introduction of woman patrols to ensure high visibility to police personnel in vulnerable areas, death penalty sentences for all rapists of a child under the age of 12 years.
However, in spite of all these implementations, the crimes against women are still increasing day by day; these include not just rape, but even crimes such as eve-teasing, acid attacks, as well as murders.
In fact, the Unnao incident in 2017 also highlights the misogyny in recent crimes. In the incident, a Dalit girl was burnt alive by a group of unidentified men.
Another incident which shook the nation from within was from Mumbai, where a 45-year-old man was arrested for raping his own minor daughter.
"Delayed Justice, NO justice!"
As far as the judiciary is concerned, there is a systematic problem in the court system of India: a person may file the complaint, there is no guarantee or certainty about whether, or when, the justice will be given. If you take a stroll outside any courtroom in India you can see thousands of people standing with their pale faces resigned to their fate. The court took 4 and half years to announce the verdict regarding the hanging of the accused in the Nirbhaya case, where a 23-year-old girl was gang-raped and murdered in Delhi Bus.
Compared to Hong Kong, one of the major reasons for the delay in a court hearing is the lack of judges. India has one of the lowest rates of judges, with only 13 judges for every million people as of 2016. A possible explanation for this is that judges are paid much less than the lawyers. Over 22 million cases are currently pending in India's district courts.
"We want to walk the street without FEAR, we want to be loved not RAPED, Give us our FREEDOM and SAFETY back"
This horrifying crime that occurred in Kathua left strong reverberations across the nation, as well as on the Internet and social media. Many celebrities voiced their opinion holding placards depicting that they are ashamed for being Hindustani's. The cases like Kathua and Unnao has reminded that we have failed as a society.
Its high time now, strong actions need to be taken, it seems as if cows are safer than women in India, PM Modi did ban cow slaughtering then why such delay to provide justice to women in India. "Let's teach our boys not to rape rather than teaching our girls not to get raped"
In fact, not only in India, even in Hong Kong, the case of rape seems to be a prevalent issue. There have been suggestions that the case is just as sombre across the globe; it is just the hue and cry created by the Indian media that makes it seem as if India may not be as safe to visit anymore.
In fact, some believe that India is just as safe – or dangerous – as Hong Kong is, as both places seem to have a similar number of cases, including those reported and unreported. Admittedly, where India does comparatively falter is in their speed of taking on cases. In India, it takes an extraordinarily long time from when a case is reported, to when it is finally resolved.
Given that this is not the first time that such a case has been reported, there are calls for an urgent need to take preventive and protective measures. On a micro level, the following are some suggestions and advice to prevent or protect individuals from assault: ensure that at least one person knows about your whereabouts at every moment; store emergency numbers on speed dial; know and avoid the red light districts in town, especially when alone; don't listen to, or follow, anyone blindly, first gather all information; stay alert for, and report, any hints of indecency.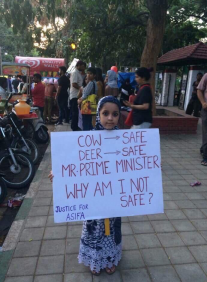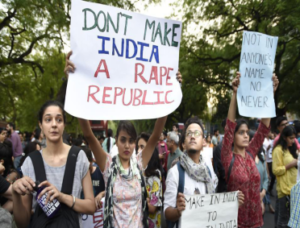 "MAY YOU GET PEACE IN HEAVEN WHICH WE FAILED TO GIVE YOU WHILE YOU WERE ALIVE."
References:
1.https://www.firstpost.com/india/kathua-rape-and-murder-case-full-text-of-chargesheet-filed-by-jammu-and-kashmir-police-4426853.html
2.https://theprint.in/governance/inside-story-of-how-one-of-the-most-horrific-rape-murders-of-jk-was-planned-executed/48129/
3.http://en.m.wikipedia, org
4.https://www.thequint.com/news/india/delhi-rape-every-day-this-year-women-safety
5.http://www.indiaspend.com/cover-story/in-5-years-277-rise-in-rape-cases-reported-in-delhi-govt-initiatives-falter-funds-underutilised-.91626
6.https://www.financialexpress.com/india-news/crimes-in-india-rise-in-2018-as-compared-to-last-year-murder-rapes-see-a-spike-says-this-report/1080222/
7.http://indpaedia.com/ind/index.php/Rapes_in_India:_annual_statistics
8.https://economictimes.indiatimes.com/news/politics-and-nation/ordinance-on-death-for-child-rapists-approved-by-centre/articleshow/63855777.cms
9.https://www.theguardian.com/world/2016/may/05/indias-long-wait-for-justice-27-million-court-cases-trapped-in-a-legal-logjam
10.Images source: google images
The following two tabs change content below.