Worshiping Hindu Gods and Goddesses
By admin, October 6, 2017, Categories: Featured, In the Mood, slider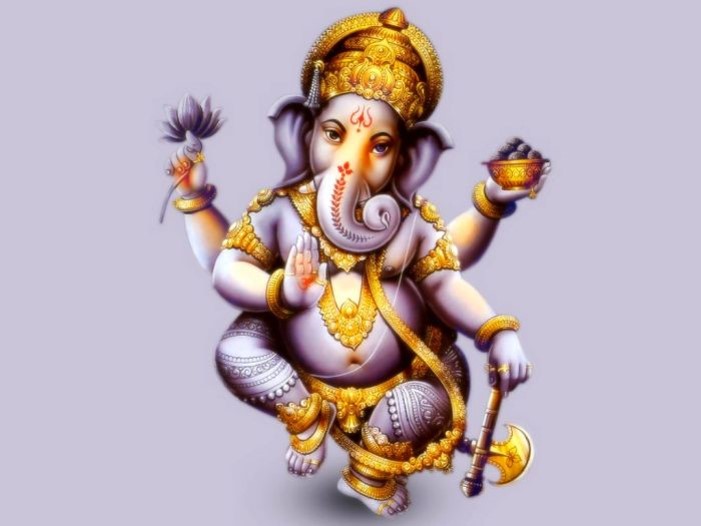 Hits: 1235
A Hindu ritual, tradition or religion is often incomplete without worship of a God or Goddess. Find out whom, and how, to best offer worship this Divali.
In an entire year there are several festivals in which different Gods are respected and worshiped. Tradition suggests that followers of Diwali often worship both, Lord Ganesha and Goddess Laxmi. Both of them are said to bring blessings of prosperity and fortune to all worshipers and followers. Here are a few tips to keep in mind while worshipping Lord Ganesha and Goddess Laxmi on Diwali:
Lord Ganesh's Grandiosity
The benign, benevolent and beautiful Lord Ganesha is a highly revered Hindu God. In fact, no auspicious work is started without first seeking the blessings of Lord Ganesha. Ganpati, as He is also known as, is believed to be the lord of prosperity and fortune, and is most remembered at openings and launches. His idols and images adorn prominent properties and places – from houses to commercial setups. Whether one has purchased the new house or started a new business, it is almost mandatory for devout Hindus to begin with the worship of Lord Ganesha.
Vamamukhi Vinayaka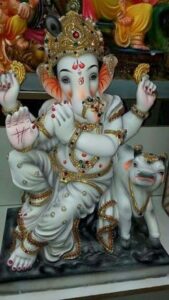 The Ganesha Idol with His trunk curved towards the left side is known as Idampuri Vinayaka. The idol is also called Vamamukhi Vinayaka, as Vama translates to left side. Vastu Ganesha is yet another name for the Lord Ganesha with a left trunk, as this idol is associated with protecting the worshipper against the doshas arising from wrong Vastu (astrological) planning.
This idol is ideal for those looking for worldly success. The trunk, which is known as Chandra Nadi (Moon Channel), is located on the left direction, as that is associated with a peaceful householder who does not lose his mental composure and remains settled. Although there is no strict rule associated with the worshipping of this idol, most people tend to prefer worshiping the idol of Ganesha with His trunk on the left side. This idol is generally worshiped on Diwali.
Dakshinamurti Ganesha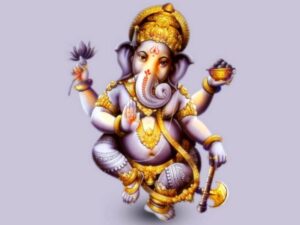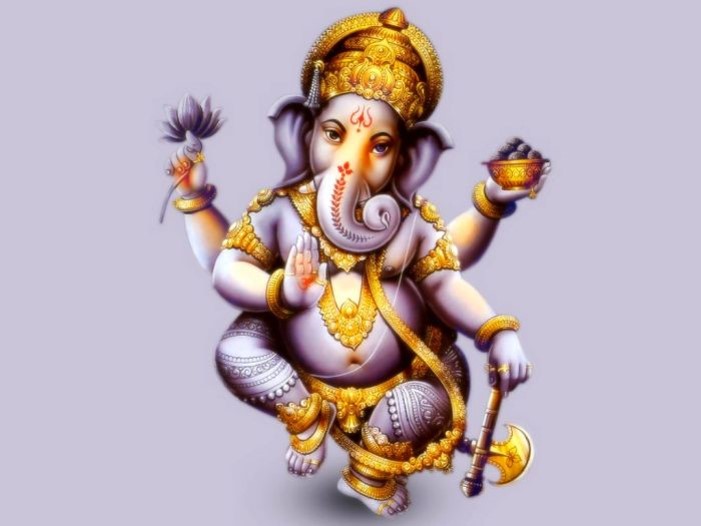 The Lord Ganesha Idol, with His trunk on the right side, is known as Dakshinamurti. This idol should be kept so that it faces south. The worshipping rules associated with this type of idol are quite elaborate and needs special attention and care.
Since His trunk, the Surya Nadi, is curved towards the right side, it is associated with the sun, which represents fiery energy. This includes anger, and so one needs to devote utmost respect while worshipping this idol. Worshipers also need to keep in mind the roles as mentioned in Vedas in order to be blessed with boons. However, even a small mistake in following the rules must be avoided at any cost.
Vertical Trunk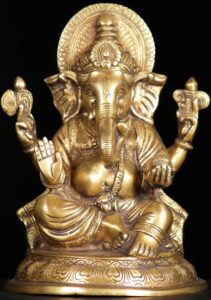 The idol where Lord Ganesha's trunk is straight forward is known as Sushumna. Such an idol is not very special, and it indicates that the Kundalini Shakti has reached the highest level. It is comparable to the experience when one's Kundalini Shakti reaches top of the head and an intense mystical experience is achieved.
Idols of Goddess Laxmi
Goddess Laxmi is the God of prosperity, and Hindus worship to her to be blessed by prosperity. Although Goddess Laxmi is mostly seen with an elephant, there are also statues and idols where She is seen with an Owl her feet.
Goddess Laxmi with Elephant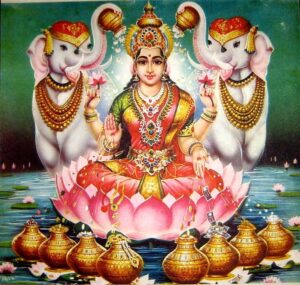 Goddess Laxmi with an elephant is generally worshiped in most of the houses. In Hindu mythology every animal has a particular religious significance; elephants are associated with patience, strength, prosperity, fertility, and hard work. More importantly, the animal is considered auspicious.
Goddess Laxmi with an owl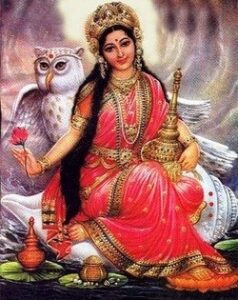 Idols of Goddess Laxmi with an Owl is occasionally used and so its significance may not be as widely known. An owl is known for its ability to observe, wait and discover its surroundings. It is said that the owl becomes blind by daylight but can see in the night. This shows its quality to remain composed, rather than greedy amidst the brightness of wealth or knowledge. Unsurprisingly, those who are characteristically calm and composed are more inclined to use the idol where Goddess Laxmi is seen with an owl.
Jitendra is a freelance creative writer, a peaceful soul who spends most of his time reading and writing. He considers and respects writing as a meditative technique to get rid of negative thoughts and stress. His favorite niches include history, travel, lifestyle and technology. An introvert and keen history buff, he likes visiting in abandoned forts and small, sleepy cities. He also loves traversing the labyrinths of old literature, listening to soul stirring classical instrumental music and making friends with animals.
The following two tabs change content below.