Yogathon for a Cause
By admin, May 19, 2018, Categories: Featured, Top Story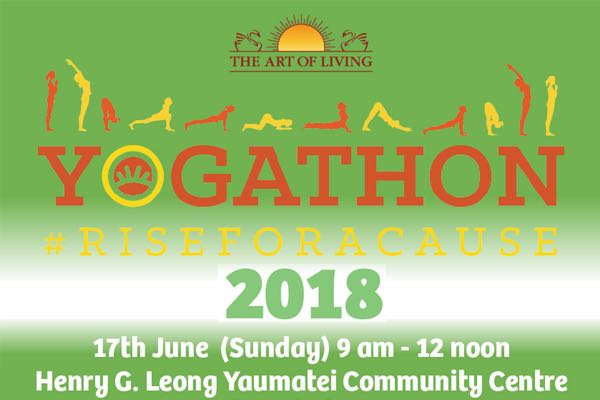 Hits: 179
When we educate our children we empower our communities. We believe that education is a universal right that can help break the cycles of poverty, disease and social inequity. It empowers children with the knowledge, skills and confidence they need to shape a better future for themselves, their communities and the world. Join us (and the world) in making the world a better place, rise for a cause!
Yogathon is an initiative to create awareness about yoga and create interest in its practice for healthier living.
The event challenges participants to complete 108 Sun Salutations and raises funds for Gift a Smile Project, which provides free education to the underprivileged children in India. Yogathon – 108 Sun Salutation is the largest single-day, volunteer-led yoga event around the world in support of education. We in Hong Kong are having it on 17th June 2018 from 9 am – 12 noon at Henry G Leong Yau Ma Tei Community Hall.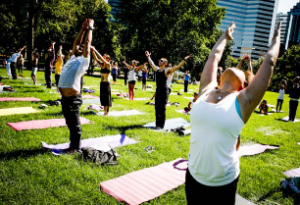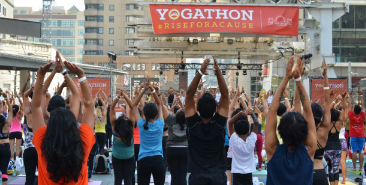 Yogathon is organized by The Art of Living Foundation. The Art of Living is an international non-profit educational, charitable, and humanitarian foundation, dedicated to serving society by strengthening the individual. Art of Living's educational and self-development programs offer techniques to eliminate stress, improve health, expand awareness and resolve conflict and have been enjoyed by millions of people in over 155 countries.
As a Non-Governmental Organization (NGO), the foundation works in special consultative status with the Economic and Social Council (ECOSOC) of the United Nations, participating in a variety of committees and activities relating to health and conflict resolution. The Foundation has accredited representatives at the United Nations in New York, Geneva and Vienna.
The Foundation works in informal consultation with the World Health Organization (WHO): "Development of a Global Health Policy for the 21st Century"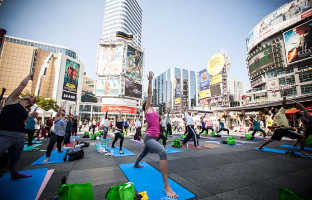 The Art of Living Foundation is run almost exclusively by dedicated volunteers cutting across all beliefs and cultural boundaries. The Foundation was founded by His Holiness Sri Sri Ravi Shankar in 1981.
The Art of Living Foundation presence in Hong Kong began in 1992. It has actively served the community by regularly holding the Art of Living Courses and other activities aimed at the needs of the community. Art of Living offers free courses to different organisations such as Caritas Elder Center, Cancerlink, Sham Sui Po Soco, Befriender at Pak Tin and Isshk Hope Support Center.
Please feel free to contact me if you have any enquiries.
Simran Daryanani
Event Organizer
Phone: 9413-0725
https://www.artofliving.org/hk-en/yogathon-2018
The following two tabs change content below.