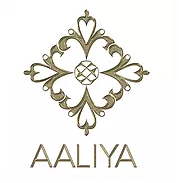 Aaliya Fine Jewels
No Reviews Yet
Hong Kong
Hong Kong,
Hong Kong
---
Business Categories:Jewellers
0 reviews
Unleash your inner Goddess
"I truly believe in each of us is a Goddess in its own way. Empowering us to feel inspired and beautified, inside and out.  Wearing Aaliya jewellery not only unleashes your Goddess but also wraps you in one of life's luxuries"
Elegant, luxurious, graceful and clean, AALIYA offers bracelets, earrings and rings highlighted by the elegance of 18-carat white, yellow and pink gold together with high grade diamonds. Each design you can choose in your preferred colour of gold.
Aaliya's unique design and styles can be worn with casual elegancy to special events. We offer something for every taste and preference.  
Our concept is to empower women with their inner Goddess.  Are you ready to find your Goddess and make the world even more beautiful?
The following two tabs change content below.
Latest posts by Editor's Desk (see all)
---
View all reviews