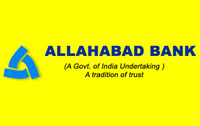 Allahabad Bank
No Reviews Yet
1908-09, Tower I
Lippo Centre, 89 Queensway,
Admiralty,,
Hong Kong.
---
Business Categories:Banks & Insurance
0 reviews
Our Vision and Mission
Vision :
To put the Bank on a higher growth path by building a Strong Customer-base through Talent Management, induction of State-of-the-art Technology and through Structural Re-organization.
Mission :
To ensure anywhere and any time banking for the customer with latest state-of-the-art technology and by developing effective customer centric relationship and to emerge as a world-class service provider through efficient utilization of Human Resources and product innovation.
The following two tabs change content below.
Latest posts by Editor's Desk (see all)
---
View all reviews