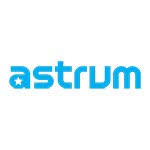 Astrum Holdings Limited
No Reviews Yet
Rm. 1812, Beverley Commercial Centre,
87-105 Chatham Road South,
Tsimshatsui,,
Kowloon
---
Business Categories:Electronics
0 reviews
WHO WE ARE
Breaking Down The Barriers Between People And Technology.
Since our inception in Hong Kong in 2008 until now, our aim has remained unchanged: to enable people to get worldwide access to new technologies in the field of consumer electronics.
Whether it is for mobile accessories, audio devices, IT or LED lights, we have put all our efforts to break the trade-off between innovation, quality, and cost.
As a result, we have been able to provide robust, reliable – yet affordable – high-tech devices all around the globe.
The following two tabs change content below.
Latest posts by Editor's Desk (see all)
---
View all reviews