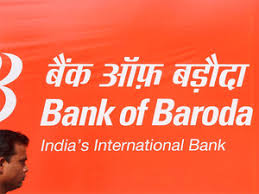 Bank of Baroda
No Reviews Yet
4th floor, Dina House, Ruttonjee Centre, 11, Duddell Street, Central, Hong Kong.
Ruttonjee Centre, 11, Duddell Street, Central, Hong Kong.
Kowloon,
Hong Kong
---
Business Categories:Banks & Insurance
0 reviews
Bank of Baroda is India's premier Public Sector Bank with a truly global presence. The Bank has wide net work of over 5400 branches in India and over 100 overseas branches/offices spanning across 25 countries including the USA, UK, China, Belgium, UAE, Singapore, South Africa, Oman, Bahrain, Bahamas, Uganda, Kenya etc. The Bank has presence in world's major financial centers in New York, London, Brussels, Dubai, Singapore and Hong Kong.
Established in 1908, Bank of Baroda has been serving customers for over 108 years with world class services and solutions in Personal and Corporate Banking. It is proud to offer services to its customers in Hong Kong, an international financial and trading hub, since 1980.
Bank of Baroda in Hong Kong offers a range of products and services in personal banking, corporate banking, trade finance, treasury and correspondent banking to meet the diverse needs of customers.
Welcome to Bank of Baroda, India's International Bank.
The following two tabs change content below.
---
View all reviews