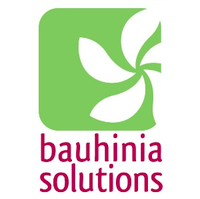 Bauhinia Solutions Limited
No Reviews Yet
Hong Kong
Hong Kong,
Hong Kong
---
Business Categories:Accounting Services
0 reviews
From humble beginnings of teaching small business owners how to use their computer software, Nicole Graham has evolved Bauhinia Solutions into a boutique business support agency with a team of dedicated and experienced business specialists, administration professionals, and virtual assistants in Hong Kong, the UK and the Philippines. 
We consider ourselves more than your standard Virtual Assistant, and our career experiences and volunteer work demonstrates our love of helping others. We like to partner with our clients, working as an extension of their business. 
We support professionals in the fields of Human Development, Technology, International Law, Publishing, Property Investment, Education, Food & Beverage, Psychotherapy, Counselling, and Health & Wellness. We are always excited to learn about your industry and how we can help.
Whether it's booking travel, planning a book launch, formatting training materials, implementing your marketing strategies, or working with you as your operational team, we are dedicated and committed to your business, as if it were our own.
The following two tabs change content below.
---
View all reviews