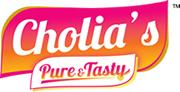 CHOLIA Trading Company
No Reviews Yet
Room 929 9/f Block G, Golden Bear Industrial Centre,
66-82 Chai Wan Kok Street
Tsuen Wan,
N.T.
---
Business Categories:Super Store
0 reviews
CHOLIA Trading Company was established in 2011 in Hong Kong, as a registered International trading company, catering an array of food & Non-food products with global imports and exports.
Headquartered in Hong Kong, it has manufacturing tie-ups with reliable manufacturers from various destinations, whose supplies are audited by recognized inspection agencies to ensure full proof of quality as per international standards.
As a reliable sourcing house for foods and Non-food products, it supplies the merchandise, packed with an, in-house brand bearing a TM, verified Barcode, QR code, other than the statutory print contents, to authenticate the products supplied.
The authentic supply strength:
QC / QA approval from recognized inspection agencies.
Weighing & Measures as declared
Food grade Recyclable packing Material used
Zero defective documentation
Reliable and seamless supply
pure & tasty, food products supplies to the needs of Traders, Hotels, Industrial Canteens, Bakery & Flour Confectioners.
pure & tasty Wheat Flour, is a vital ingredient to prepare Bakery & Flour Confectionery products, Wet & Dry Noodles, Roti Cannai and many more baked & fired delicacies. Wheat Flour is supplied to the customer's specific requirement as well.
pure & tasty Whole Wheat flour, is best suited to prepare flat bread such as Chapatti, Roti, Paratha or Poori; Vermicelli; Noodles; Wafer for ice cream filling and Brown bread & Bun.
pure & tasty Crystal Sugar, Lentils & Pulses, Beans, Peas & Grains are products of high value ensuring product hygiene contributing pure & tasty preparation of your delicacies.
Employees serve with team spirit, extending their professionalism & expertise in global business trading, thus contributing to the company's growth by sustaining pure & tasty valued customers and trust worthy vendors.
The following two tabs change content below.
Latest posts by Editor's Desk (see all)
---
View all reviews