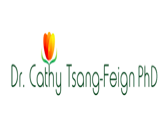 Dr. Cathy Tsang-Feign, Clinical Psychologist
No Reviews Yet
Hong Kong
Hong Kong,
Hong Kong
---
Business Categories:Medical Services
0 reviews
DR. CATHY TSANG-FEIGN is a psychologist with more than 25 years of professional experience. Born in Hong Kong and educated in the United States, she has a PhD in Psychology, and is licensed by the State of California as a Marriage and Family Therapist.
Dr. Tsang-Feign practiced psychology in Los Angeles and Atlanta, had her own clinic in London's Harley Street, and has run a private practice in Hong Kong since 2000. She also conducts training and seminars for corporations and government organizations.
For many years she was the mental health columnist for the South China Morning Post and American in Britain and is the author of the book Living Abroad.
The following two tabs change content below.
Latest posts by Editor's Desk (see all)
---
View all reviews