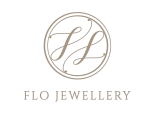 Flo Jewellery
No Reviews Yet
10A, Connaught Harbourfront House, 35-36 Connaught Road West, HK
Hong Kong,
Hong Kong
---
Business Categories:Jewellers
0 reviews
FLO JEWELLERY is a collection of high quality jewellery designed to remind you of the infinite possibilities within. Beautiful symbolic pieces empower men and women by inspiring hope and positive energy. Handcrafted by skilled expert jewelers using 925 sterling silver, 18K rose or yellow gold, FLO JEWELLERY collections are dedicated to working with ethical, family-run businesses assuring quality, fair and sustainable production.  
The following two tabs change content below.
---
View all reviews