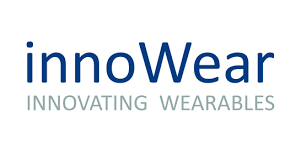 Innowear
No Reviews Yet
3 N Half Ltd.
203B, 2/F, 6W, Hong Kong Science & Technology
Shatin, ,
NT,
---
Business Categories:Health & Care
0 reviews
The Hong Kong based company innoWear founded in 2014, that completely deals in designing, developing and retailing fitness activity trackers, wireless-enabled wearable technology devices which calculate data such as the number of calories burned, step count, weighing heart rate pulse, distance walked, and quality of sleep, besides several other individual metrics. All of the data of the health activity trackers are coped by its own mobile app called innoBand, and the app is readily available on Google Play and Apple App Store.
innoWear is a core outcome of pain staking, energetic and productiveness of passionate people who are the preeminent connoisseurs of the subject. The team is completely committed to provide fitness, health and comfort in the way of smart watch.
Smart Wearables are a true reflection of personal style and persona that represent more than just efficacy but also an example of taste, appeal and individual branding. That's a true image of one's taste in accessories, finding the flawless wearables which are a top style primacy for the young generation today. Despite the fact that some great chronometers can be found at lower price points, an understanding of the top smart wearables will guide your own sense of taste in wearables and direct you to some worthy styles. Our vision is to shape valued products that help make over people's lives.
Nowadays the approach towards everything has changed, that includes materialistic things or the fashion that is in trend. People want to be better off and look smarter; however, we are bringing the solution to reach that aim.
The following two tabs change content below.
Latest posts by Editor's Desk (see all)
---
View all reviews