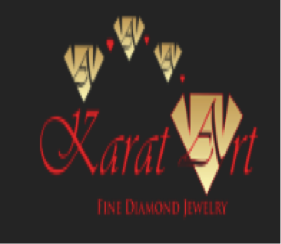 Karat Art
No Reviews Yet
Karat Art Unit 801, Cambridge House, 26-28 Cameron Road, Tsim Sha Tsui, Kowloon, Hong Kong
Hong Kong,
Hong Kong
---
Business Categories:Jewellers
0 reviews
Great things are done by a series of small things brought together:' Vincent Van Gogh
To weave together the story behind each jewel, a variety of influences come together: the subtle beauty and balance of nature, inspirations from the vibrant color and organic shapes  of art, the soft brushwork of Impressionist paintings.
Kashish Madhrani's sheer love for diamonds is conveyed in the exclusive designs and craftsmanship. Minimal metal is used allowing diamonds and their inherent, irresistible shine to take center stage.
"YOU CAN WALK INTO A ROOM OR MAKE AN ENTRANCE" – A woman exudes an aura and the jewel becomes part of her essence.
My ultimate purpose is for the woman to experience delight every time she wears the Jewel.  Life's shining moments should be adorned with breathtaking pieces, and I try to create new luxury, personalization, and customization in all of my designs which would add to onés vibrance. I want every woman to feel like a princess no matter how big or small the Jewel.
BE FLAMBOYANT, ADVENTUROUS AND GRACEFUL – KASHISH S MADHRANI
The following two tabs change content below.
Latest posts by Editor's Desk (see all)
---
View all reviews