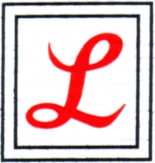 Lal's Insurance Brokers
No Reviews Yet
5/F, Wah Yuen Building, 149 Queen's Road Central
Hong Kong,
---
Business Categories:Banks & Insurance
0 reviews
For over 30 years, Lal Hardasani, founder of Lal's Insurance Brokers Ltd., have been providing professional insurance services to large number of personal and corporate clients in Hong Kong and abroad.
As independent insurance brokers we owe our success and longevity to our high level of service, competitive premiums and the ability to find the right cover for our clients' needs. Indeed our advice and recommendations are based on extensive research of insurance products worldwide. We constantly monitor changes in the market place and by checking different insurers, we can guarantee finding the right policy at a cost-effective price every time.
Our staff is knowledgeable, professional and always willing to help you in your insurance needs. Staff continues to take education courses to enhance their insurance knowledge. Let us help you with all your insurance needs.
We aim to build long term relationships based on trust and integrity, enabling us to provide consistent and professional, yet still personal service. We have never forgotten that insurance is ultimately about the prompt and fair settlement of claims. Our clients' best interest and welfare is our prime concern.
Customer service and client satisfaction have made Lal's Insurance Brokers Ltd. one of the leading insurance brokers in Hong Kong.
The following two tabs change content below.
Latest posts by Editor's Desk (see all)
---
View all reviews