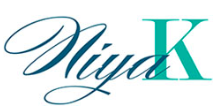 Niya K
No Reviews Yet
Hong Kong
Hong Kong,
Hong Kong
---
Business Categories:Jewellers
0 reviews
Buying diamond jewellery is not an easy feat. There are hundreds of options available and many factors to consider – more than just the 4Cs! Diamond purchases are not made regularly and can last generations, which is why it is important to do your research, be aware and selective in what you are choosing.
That's where I come in. I'm Niyati Kapadia, a fashion graduate from Parsons University, New York, with a strong family background in the diamond industry. The bespoke, personalized service I provide gives you access to both my network within the industry, and the insights I've gained into the variety of diamond jewellery available. I will help you understand your options and get a truly beautiful piece of jewellery – at the right price!
The following two tabs change content below.
Latest posts by Editor's Desk (see all)
---
View all reviews