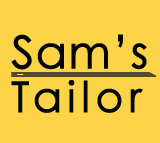 Sam's Tailor
No Reviews Yet
Burlington Arcade, 90-94c Nathan Rd, Tsim Sha Tsui
Hong Kong,
Hong Kong
---
Business Categories:Clothing
0 reviews
Sam is a tradition of fine bespoke tailoring, passed through the generations in a small store in Hong Kong. Right now, Sam is not Sam, but Manu Melwani. Before him his father, who established the business. The small family business in Hong Kong has grown into a global brand, but amongst a very select clientele. Those in the know visit the small unit tucked away in Tsim Tsha Tsui. Doing so they find themselves part of a very unusual club. When it comes to the who's who of globe trotters, one has to ask not "Who has been to Sam's?" but rather "Who has not?" When you enter the shop and see the walls, you can tell that a Sam's suit is a calling card in the corridors of power and fame. The faces of HM Queen Elizabeth the II, Princes Phillip and Charles; Presidents Reagan, Ford, Bush Snr and Clinton; Prime Ministers Margaret Thatcher, Tony Blair and Bob Hawke; John McEnroe, George Michael, Michael Jackson, Boris Becker, Kylie Minogue, David Bowie, and Richard Gere look on whilst you are fitted for your very own Sam's suit.
The following two tabs change content below.
Latest posts by Editor's Desk (see all)
---
View all reviews