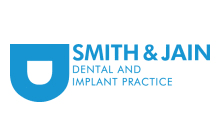 Smith & Jain Dentists
No Reviews Yet
Room 703,
Century Square, 1 D'Aguilar St
Central,
HongKong
---
Business Categories:Doctors
0 reviews
We are a warm and reputable dental clinic in the heart of Hong Kong Central.
If you are looking for a dentist in Hong Kong, you will find our modern clinic conveniently located on D'Aguilar Street, ideal if you work in the city or live nearby. With a comfortable environment and modern technology, we aim to make caring for your dental health easier, which not only enhances your smile but improves your overall comfort, health and wellbeing.
At Smith and Jain, are part of the Diestel Dental Group. We welcome new patients and patients from any of our four other clinics
The following two tabs change content below.
Latest posts by Editor's Desk (see all)
---
View all reviews