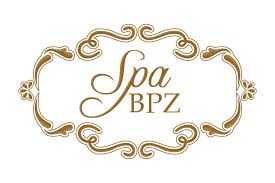 Spa Beaute Par Zai
No Reviews Yet
12/F Sea Bird House 22-28 Wyndham Street Central
Hong Kong,
Hong Kong
---
Business Categories:Beauty & Personal Care
0 reviews
Spa Beaute Par Zai is a multi-award winning and one of the best spa, established in Hong Kong in 1975. In the heart of Central, offering avant-garde spa and beauty treatments to modern career woman in corporate offices traditional elite who came to shop in Central and a loyal established clientele who come to the spa for all their needs.
Nigar Qureshi, owner of the Spa is an award-winning aesthetician, skin-care specialist, cosmetologist and make-up artist sought after by celebrities and international beauty pageants. Zai, the French founder of the spa had confidence in Nigar's knowledge and competence .Nigar has a degree in anatomy, physiology and ayurveda practices and she continues to serve what was already an enviable clientele. In the process, Nigar has built-up her reputation and a fan-club of loyal clients who testify to her extraordinary skills.
Spa BPZ is known for our excellent personalized services. The Spa and Beauty Salon uses French, English and American beauty products, and Qureshi trains all beauticians in what she calls "The French-to-the-English-American-Way". The Spa uses the latest and most high tech equipments from around the globe.
At Spa BPZ we aim to:
– Give appropriate treatment after careful consultation
– Provide clients with beauty and relaxation regimens to follow at home
– Teach each client how to practice self-care
Spa provide our customers with the attention and the privacy they deserve. We are known for our excellent customer service, cozy environment, well-trained and qualified therapists.
The following two tabs change content below.
Latest posts by Editor's Desk (see all)
---
View all reviews