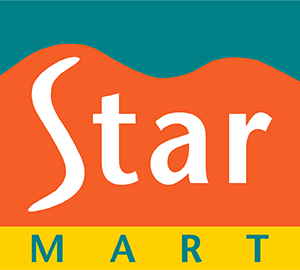 STAR MART INDIAN GROCERY STORE
No Reviews Yet
G/F, 2G Hok Yuen Street
Hung Hom
kowloon,
Hong Kong
---
Business Categories:Super Store
0 reviews
Welcome to STAR MART!
It happens millions of times each week – a customer receives Grocery from a Star Mart – but each interaction is unique.
About Star Mart
Star Mart under the name of Star Trading Asia Ltd is a leading grocery and food service distributors of Asian grocery and food service products in the Hong Kong. For over 7 years, we have provided quality foods and service to our customers throughout the Hong Kong. Our products are from worldwide. Our item selection caters to the food service, wholesale, retail and the grocery industries. Specializing in the distribution of Bikaji and Dabur. We also sell Organica, Haldiram, Everest, MDH, Patanjali, Shan and many more brands. Our products include Milk, rice, wheat, canned goods, sauces/seasonings, beverages, confectionary, snacks, frozen foods, and household items. Our company office is based in Hung Hom (Hong Kong). Our store branches are in Hung Hom, Tsim Sha Tsui, and Aberdeen. Our distribution services the entire Hong Kong- coast to coast.
Our Mission
· Provide quality products and services to help enhance our customer's business
· Providing excellent service and support.
· Offering wide selection of everyday consumable and cooking necessities.
· Providing timely and efficient deliveries (usually next day and same day in local areas).
· Offering full-service new store setup utilizing our product knowledge and experience.
· Providing a trained and knowledgeable sales representative with average 7 years' experience in industry to service all our customers.
The following two tabs change content below.
Latest posts by Editor's Desk (see all)
---
View all reviews