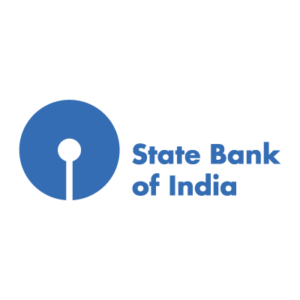 State Bank of India, Hong Kong
No Reviews Yet
15th Floor, Central Tower, 28
Queen's Road,
Central, ,
Hong Kong.
---
Business Categories:Banks & Insurance
0 reviews
State Bank of India, Hong Kong is one of the Foreign branches of India's largest commercial bank.
State Bank of India, Hong Kong has been functioning from Hong Kong since 1978.
Member of Hong Kong Deposit Protection Scheme.
Area of operation includes HONG KONG, MACAU, PHILLIPINES, LAOS, CAMBODIA and VIETNAM.
Banking services/products offered under a wide range of Commercial and Wholesale Banking.
Specialized in India related businesses by leveraging the Bank's strong domestic network.
Fully equipped Dealing Room providing a whole range of Treasury Operations.
Diversified clientele.
Dedicated and professional staff.
State Bank of India (SBI).
'State Bank of India (SBI), with a 200 year history, is the largest commercial bank in India in terms of assets, deposits, profits, branches, customers and employees. The Government of India is the single largest shareholder of this Fortune 500 entity with 58.59% ownership. SBI is ranked 59th in the list of 'Top 1000 World Banks 2015' by The Banker magazine.
The origins of State Bank of India date back to 1806 when the Bank of Calcutta (later called the Bank of Bengal) was established. In 1921, the Bank of Bengal and two other banks (Bank of Madras and Bank of Bombay) were amalgamated to form the Imperial Bank of India. In 1955, the Reserve Bank of India acquired the controlling interests of the Imperial Bank of India and SBI was created by an act of Parliament to succeed the Imperial Bank of India.
The SBI group consists of SBI and five associate banks.
The group has an extensive network, with over 20000 plus branches in India and another 191 offices in 36 countries across the world. As of 31st March 2015, the group had assets worth USD 449 billion and capital & reserves in excess of USD 25 billion. The group commands over 22% share of the domestic Indian banking market.
SBI's non- banking subsidiaries/joint ventures are market leaders in their respective areas and provide wide ranging services, which include life insurance, merchant banking, mutual funds, credit cards, factoring services, security trading and primary dealership, making the SBI Group a truly large financial supermarket and India's financial icon. SBI has arrangements with over 1500 various international / local banks to exchange financial messages through SWIFT in all business centres of the world to facilitate trade related banking business, reinforced by dedicated and highly skilled teams of professionals.'
The following two tabs change content below.
Latest posts by Editor's Desk (see all)
---
View all reviews