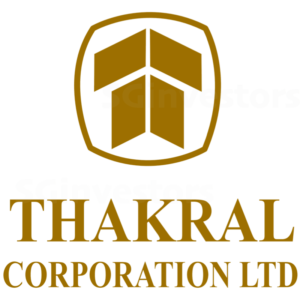 Thakral Corporation (HK) Ltd
No Reviews Yet
Unit 902-904 Heng Ngai Jewelry Centre
4 Hok Yuen Street East
Hung Hom,,
Kowloon
---
Business Categories:Automotive
0 reviews
Thakral Corporation (HK) Ltd (or TCHK) is a wholly owned subsidiary of the Singapore listed Thakral Corporation Ltd.
.
Listed on the SGX Mainboard since December 1995, Thakral Corporation Ltd has two divisions – Investment Division and Lifestyle Division.
.
The Group's Investment Division invests directly or with co-investors in real estate and other investment opportunities including property-backed financial instruments. The Group also earns income from services rendered from the originating, packaging and managing of such projects. The Investment Division, through a joint venture, has expanded its businesses into development and management of retirement living resorts in Australia under the GemLife brand name.
.
The Group's Lifestyle Division has continued to re-focus on marketing and distributing brands in the beauty, wellness and lifestyle categories, working with leading ecommerce platforms as well as traditional retailers. The Lifestyle Division's partners include beauty and personal care device brands MTG Refa, Panasonic, Philips and Braun, skin care brands Canvas and Leaders, cosmetic brand Color Me, wellness brands MTG SIXPAD and Style Seat and lifestyle brands Apple, DJI, Skullcandy and Slendertone.
.
Greater China, including Hong Kong, Southeast Asia and India are key markets for the Lifestyle Division and Australia and Japan for the Investment Division.
The following two tabs change content below.
Latest posts by Editor's Desk (see all)
---
View all reviews