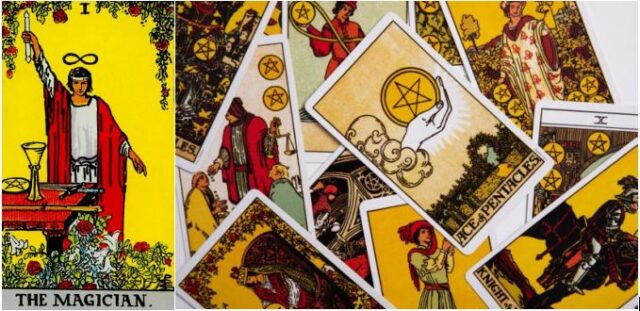 The Tarot embodies symbolical presentation of universal ideas, behind which lies all the implicit of the human mind. It is an incredible, beautiful, and powerful tool used from the 15th century to clarify the situation, and it's still here to stay to bless us.
Dear Readers, before you scroll down, please Pick an Archangel/Angel for your reading, observe the Angel with which you relate, connect and find it attractive in the sense of calling you, or choose by number 1,2,3 with which number you are comfortable connecting.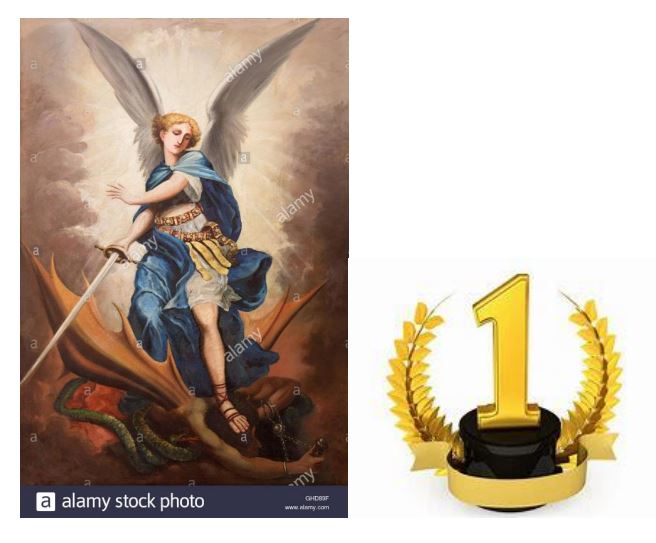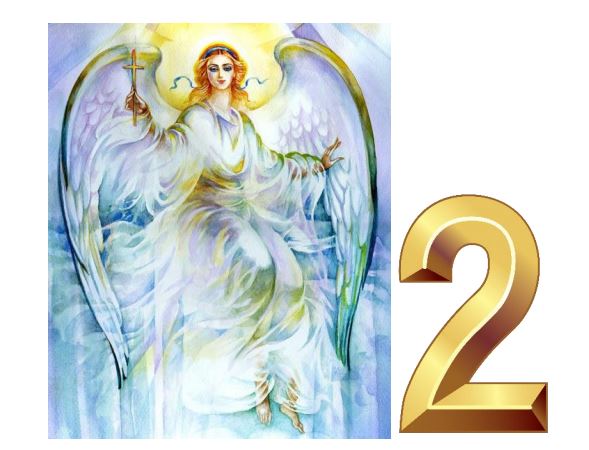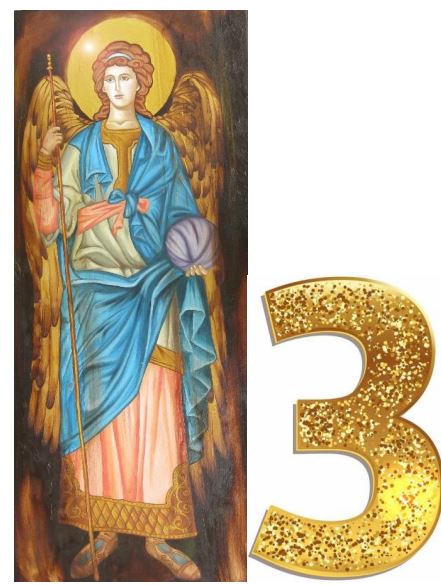 Dear Group 1,
The ones who choose Archangel Michael, I would say more clarity is coming your way. A week ahead, you are getting a blessing of strength; it speaks to the inner strength and the human spirit's ability to overcome any obstacle. Strength is about knowing you can endure life's obstacles. You have great stamina and persistence, balanced with underlying patience and inner calm. You are committed to what you need to do, and you go about it in a way that shows your composure and maturity. You have got what it takes to see this situation through to its eventual end. You're a loyal friend and a solid supporter, willing to step up and be present when others are in need, and you might also feel compelled to hold space for someone who needs your strength and support.
You may feel compelled to walk away from a disappointing situation. It could mean turning your back on an unfulfilling relationship, job, career path, living arrangement, or creative project that was once a source of great happiness to you but now only brings you pain. You have invested yourself emotionally but, despite your best efforts, are disappointed; it hasn't turned out the way you had expected it to, and you realize that you are no longer getting anything out of this situation. Now, the only choice is to put it behind you and move on with your life, even if it brings you sadness as you say goodbye.
The advice is to pick your battles. You may be tempted to fight every conflict to ensure you get your way, prove that you are right, or defend yourself when you feel challenged or threatened. However, most experts agree, choosing your battles wisely is a much better way of life than engaging in every disagreement.
Dear Group 2,
The ones who have chosen this beautiful Angel, I strongly feel love and proper guidance coming your way.
The week encourages you to follow your heart and live your passion. If you feel a strong pull towards a new project or path, but are questioning whether it will work, then this card gives you a gentle nudge to pursue your passion. You can always start small, treating the project or idea as an experiment or trial.  Then, if it feels good, keep doing it; and if it doesn't, make adjustments and try again. Let your energy, dedication, and motivation be your guides.
Angel card asks you to bring balance, patience, and moderation into your life. You are being invited to stabilize your energy and allow the life force to flow through you without force or resistance. It's time to recover your flow and get your life back into order and balance.
Lastly, a male figure can help you with your emotional worry; he will be a worldly and calm projection of authority. If you are being challenged personally, the King of Cups suggests you need to remain emotionally mature when faced with negative energy from others. Be firm on your boundaries, stating what is and is not acceptable on an emotional level. This King is level-headed and in control of his emotions. He uses his intellect to make wise decisions and does not let other circumstances or whims sway him from his central beliefs and morals. Stay true to your emotions and feelings, and do not allow others to steer you off course. Good exchange of love, energy, love, and stay bless.
Dear Group 3,
The ones who have to choose Archangel Gabriel, I would say there will be awaiting news coming your way. The highlight of the Week will be meaningful communication.
The card symbolizes great hope even when faced with many problems that threaten to make them lose their balance. It represents one's life, which has undergone too many trials, but they overcame them through their determination and will and won battles. However, there are still more trials that the person may face. This can be one major trial or challenge that they are supposed to meet to reach their goals or be successful in their quest. The card is a sign of hope and encouragement that you should face your trials with courage so that you may attain success.
In the Strength Tarot card, a woman gently strokes a lion on its forehead and jaw. Even though it is known for its ferociousness, the woman has tamed this wild beast with her calming, loving energy. The lion is a symbol of raw passions and desires, and in taming him, the woman shows that animal instinct and raw power can be expressed in positive ways when inner strength and resilience are applied. She doesn't use force; she channels her inner strength to subdue and subtly control the lion.
Overall, it can also represent the exhaustion or weariness that can prompt such a decision. Strength and courage are necessary to walk away from what you know into an unknown future. It is a Minor Arcana card representing travel, so you could find yourself embarking on an adventure when this card appears in your Tarot reading. It even means introspection, self-analysis, and looking for the truth.
It can signify walking away from people or situations in your life or abandoning your plans. It can indicate disappointment, escapism, and turning your back on or leaving a bad situation for a good cause.
The following two tabs change content below.

Apeksha Mehta
Born and brought up in East Africa (Dar-es-salaam) resides in Hong Kong for the past 12 years. Working as an accountant, a passionate Tarot card reader, and loves to gather knowledge in every field. Deeply rooted family background of writers and authors motivates her to pursue her writing skill.

Latest posts by Apeksha Mehta (see all)