Astrology by Munisha Khatwani
By Munisha Khatwani, December 30, 2017, Categories: Astrology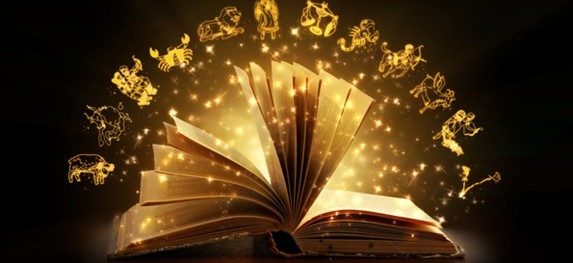 Hits: 209
January 2018
Aries- You are trying to be secretive about what you think and feel, as you are not in the mood to reveal your feelings, says your planet, Venus. For those who are having some financial trouble, try and look for some other ways to earn money, says your planet, Jupiter. For students, it could be a tough month ahead.
Taurus– Making hay while the sun shines will be your motto, and this month will prove to be quite lucky for you say your cards. Women have drawn the card of Queen of Cups, indicating that they could be extra sensitive and emotional this month. Health will be good, as you will be focussing on fitness.
Gemini- This is a great time for singles, says your Venus, as you are likely to meet someone new. This month, you could be dealing with matters of the heart and may be distracted by relationships in your life. For some, an ex-flame or lover could come back into the picture and create a lot of drama, but you know what is best for you.
Cancer- Move or change what is not working for you this month, says your planet, Mercury.It is high time that you become decisive, and take certain calls that you have been delaying. For some, the card of the World has come, indicating a heavy schedule ahead as far as travel and social life is concerned.
Leo – This month your Mars is weak, which could bring some problems on the professional front. Patience is the key to everything as all will settle in good time, though don't be afraid of making a decision if needed. You need to watch your diet and lifestyle this month.
Virgo- Some financial stress is likely during this month, which means that you need to be more careful with your expenses, says your planet Saturn. Also, if you are in a relationship, you could experience the difference of opinions with your partner; you will need to be patient to try and understand his or her point of view. In fact, it would also help if you extend extra support to your friends and family this month.
Libra- You could expect to see some positive changes to your finances this month. Expenses will be there, but so will the income, so you have reason to smile. If you are married, you might want to take a break with your partner and family, says your planet Uranus. You will also be quite creative this month, says your planet moon.
Scorpio- Looks like this month is going to be all work and no play. You will be super busy with work, so be prepared for complaints from your partner this month. For others, you might feel lazy as far as your health is concerned, and so may not make much effort to take care of your body. You could have unexpected expenses this month.
Sagittarius– This could be a time to make decisions on the professional front. You might also feel face confusion about your love life, as your Venus is running weak at the moment.However, as time passes you will know what decision to take. If you are single, you could be seen flirting a lot with a friend.
Capricorn- An attitude of gratitude will be your motto this month, and you will be inclined to appreciate all the good in your life, say your planet Mars. The people who might be jealous of your success are best ignored. For men who are looking for a job or career opportunity, this just might be your lucky month.
Aquarius- Karma is a menu where you get served what you deserve.You might be inclined to think about this a lot, says your planet, Moon. Health will be a bit down and you will not be feeling fully fit or healthy. For those interested in sports, this month could be when you pursue your passion.
Pisces- You might feel as if you are not in the right frame of mind about certain professional decisions, so it's best you wait before making any decisions. You could feel the need to support a friend through a tough period, and this may be a priority for you this month, says your planet Venus. Those who are embroiled in legal matters will need to be a bit patient before all falls into place.
Reference links:
https://www.google.com.hk/search?q=astrology+2018&dcr=0&source=lnms&tbm=isch&sa=X&ved=0ahUKEwiezaLO7LDYAhUO6bwKHWewAkoQ_AUICigB&biw=1280&bih=869#imgdii=VzON0HkN1st0JM:&imgrc=xcwVV5wAEvdfbM:
The following two tabs change content below.

Munisha Khatwani
Munisha Khatwani has been a famous and popular professional tarot card reader for the last 18 years. Throughout her career, she has appeared on several TV shows. She hosted an astrology show called Teen Deviyaan, which was aired on Star News for 7 years. Her journey continued as she appeared on a few episdoes of Simi Garewal's India's Most Desirable TV show, wherein she conducted televised readings for Bollywood celebrities such as Ranbir Kapoor, Deepika Padukone and Priyanka Chopra. Subsequently, she featured on a show called India Poochega: Sabse Shaana Kaun? with Shah Rukh khan on &TV. Besides, she has written many columns for various magazines, newspapers, and websites including Telly Chakkar, The Gulf Indian, Showtime, Star Week, and Filmfare. She will soon be seen on her own tarot show called Karmic Shots with Munisha, which will be aired on all the DTH set top boxes on a new channel called Astrovaani. The impressive list of her accurate and prolific predictions include the Prime Minister of India, Narendra Modi, Cricket World Cup victors, winners of reality TV shows - like Nach Baliye, Big Boss and Jhalak Dikhlajaa – as well as many celebrities' marriages and break ups. Over the past 18 years of giving tarot and astrology readings, she has guided innumerable Indian TV and film celebrities. Her contact details are as follows - Number: +91 9820047209.

Latest posts by Munisha Khatwani (see all)