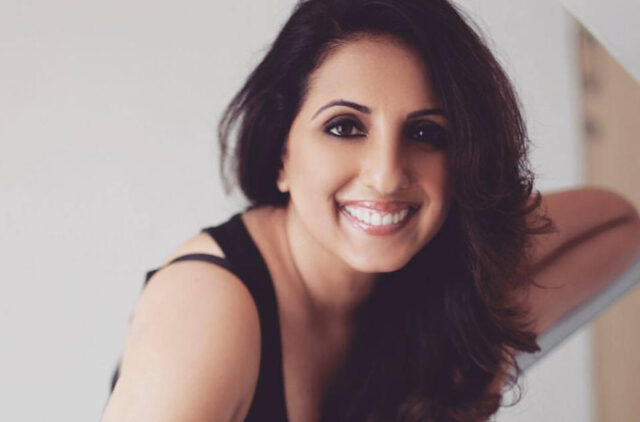 Aries: You are in the mood to be completely secured as far as your relationship goes. Those who are single might not be open to new romances coming your way, as you are a little unsure of the person, so take your time. Only when you have accepted your past can you truly move on.
Taurus: 'Once bitten, twice shy' will be your motto this month, as you feel the need for more time before you commit. Those who are planning on getting married will be quite excited about the big day coming soon. Also remember to prepare a special dish for your loved ones.

Gemini: If something ends, it is only because something is better in store for you; this is what you need to believe this month on the work front. You will get good support of your friends in your professional life; plan a surprise party for your partner.

Cancer: The sun is just about to shine on you as far as your career is concerned, so just hold on until your miracle happens. You need to be more receptive to change, suggests your cards. This week roses will do the trick for your partner. Your health will be stable this month, and some of you might even experience improvements from before.

Leo: You need to be a little less into your relationship and a little more focussed on your other aspects of life this month. If you are single, you might be in an urgent hurry to get into a relationship, but you also need to express your fears to your partner. Some unexpected expenses could arise so be prepared.
Virgo: You need to open out your heart and believe that that not everyone who loves you will leave you. For those married, you could go through a better phase this month as you are willing have open conversations and reach a compromise over certain issues. You may also decide to support your family in certain endeavours, particularly regarding financial or legal matters.
Libra: Look for the silver lining in the cloud as there could be better things to look forward to. Singles could get a lot of attention from a certain friend and this will make you happy. Sometimes your best friend makes the best partner. Your health will need a little extra attention this month so keep that in mind and don't ignore your health.
Scorpio: Discard anything that does not give you happiness, especially on the love front. You need to spend time and do some fun activities with your partner to rekindle the romance in case you feel the spark is missing. Money wise, things could be a little stuck in certain matters but it is better to keep the faith and believe that things will come around for you slowly but surely.
Sagittarius: If there is heartbreak, this is a part of your learning and you may need to accept the situation as it is. Always remember that you cannot force anyone to be there in your life if they do not wish to stay in your life. Self-respect is the most important in any relationship. Try and spend some time with close friends and relatives to feel better this month.

Capricorn: If you want someone to truly love you, you need to first love yourself. For those of you who are going through a tough time on the love front, believe that this is just a passing phase so it is best to distract yourself. Try and look your best for your partner this month. Health wise, it is a good month as you will be concentrating on your nutrition and fitness. Overall, life will seem better.
Aquarius: Life has come a full circle and you will be feeling quite content as far as love is concerned. If there have been any misunderstandings recently, it is likely to get sorted out this month. The way to your partner's heart is truly through the stomach this month. For those planning to travel, you might have to delay your travel plans slightly as things are not totally in order at the moment.

Pisces: If you are planning to propose marriage to your partner, this is the right time. Singles will be ready to mingle and may even indulge in casual dating. If your partner is keen to meet your family it is high time you introduce him or her. Financially, you might feel the need for some support and might ask for some external help this month. Health wise, however, you will be feeling much better and more fit.
The following two tabs change content below.

Munisha Khatwani
Munisha Khatwani has been a famous and popular professional tarot card reader for the last 18 years. Throughout her career, she has appeared on several TV shows. She hosted an astrology show called Teen Deviyaan, which was aired on Star News for 7 years. Her journey continued as she appeared on a few episdoes of Simi Garewal's India's Most Desirable TV show, wherein she conducted televised readings for Bollywood celebrities such as Ranbir Kapoor, Deepika Padukone and Priyanka Chopra. Subsequently, she featured on a show called India Poochega: Sabse Shaana Kaun? with Shah Rukh khan on &TV. Besides, she has written many columns for various magazines, newspapers, and websites including Telly Chakkar, The Gulf Indian, Showtime, Star Week, and Filmfare. She will soon be seen on her own tarot show called Karmic Shots with Munisha, which will be aired on all the DTH set top boxes on a new channel called Astrovaani. The impressive list of her accurate and prolific predictions include the Prime Minister of India, Narendra Modi, Cricket World Cup victors, winners of reality TV shows - like Nach Baliye, Big Boss and Jhalak Dikhlajaa – as well as many celebrities' marriages and break ups. Over the past 18 years of giving tarot and astrology readings, she has guided innumerable Indian TV and film celebrities. Her contact details are as follows - Number: +91 9820047209.

Latest posts by Munisha Khatwani (see all)