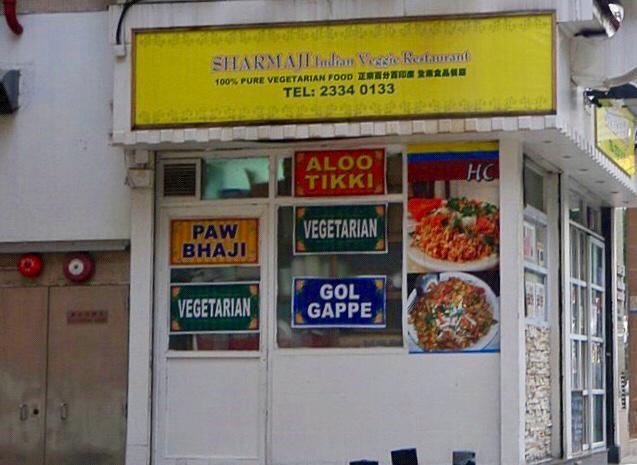 There is a quaint place I stumbled upon and thought I made a big discovery! But apparently, people are well-aware of the little eatery 'Sharmaji' in Hung Hom. The reason I write about it because almost everything here took me by surprise – location, food, service and guests!
Quietly tucked in the corner of a Hung Hom lane, Sharmaji Indian Veggie Restaurant is easily missable if you don't have exact directions. Their unpretentious and rather modest entrance may even make you rethink your decision to eat here. Funny thing that caught my eye was 'paw bhaji' at a pure vegetarian restaurant! But misspellings aside, the food is worth sinking your paws into.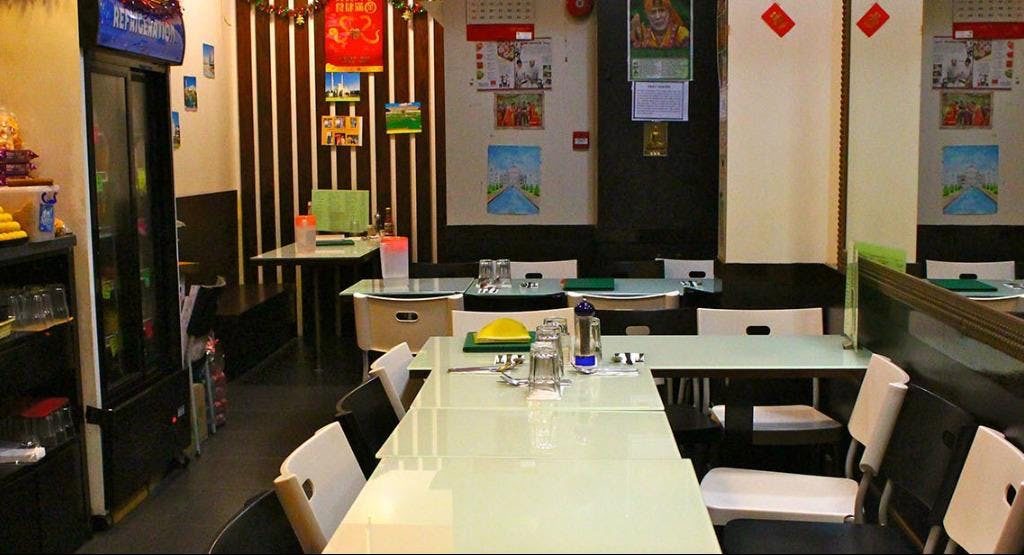 The small restaurant is packed with clean, basic tables and chairs. There is no seating plan. If you're looking for décor and ambience, don't look for it here. Just grab a seat and order.
The family-run place has soft-spoken and polite staff who will already know you from your second visit onwards. The greeting is brief and service, quick.
I prefer going here with a friend – one, because its less awkward when you're seated across a stranger; two, because you can order more and share! In absolute contrast to the size of the place, the menu is more elaborate than you'd expect. Almost everything you'd crave from Indian cuisine is on their list – including aloo-tikki burger! (I haven't craved it so not tried it).
Their North Indian meals and South Indian dishes are everything you'd expect. The meal plans are absolute value for money. A distinct dry masala on their South Indian food adds a signature taste to it.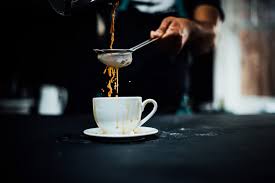 I am a 'chai & chaat' person. Their chai sure takes the championship cup! But I wouldn't put bets on the chaat, especially if you're used to the authentic Indian street savories.
This summer, I'd reckon a tall glass of sinful lassi with your meal. Only if you have the luxury of squeezing in a nap after. Their paneer bhurji also has the same effect on me.
What you will like here is the food and the friendly service. Its impressive how a place that looks so modest is so popular. You'll find as many Indians as non-Indians coming to eat here. For their benefit, images of the menu items are printed and pinned on the walls – end to end.
For me, their chai is reason enough to keep going. But if it's the homemade meal feel you're craving, then Sharmaji is the place. Clean, simple, affordable Indian food with a complete 'no-frills' experience. This is the closest you can get to ghar ka khana in a Hong Kong restaurant.
Address: Shop A, G/F, Block 2, Hung Hom Garden, 3 Tsing Chau Street, Hung Hom
The following two tabs change content below.

Brinda Khandwala
My move to Hong Kong, though sudden, was a smooth one. Essentially a SoBo girl, my desi ties are wrapped quite tightly. But the warm vibe of Hong Kong, it's buzzing nights, the multi-cultural influences and of course, so many Indian friends made it easy to call this home. I've been writing all my life – on fashion, lifestyle, entertainment, art and just about everything that infuses colour into my life. Joining the A-Desiflava team is yet another excuse to put together all these passions for sharing with my fellow Hong Kongers!

Latest posts by Brinda Khandwala (see all)