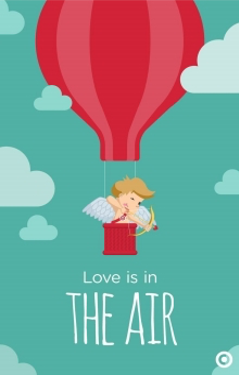 It's been a crazy few months for the city we call 'home'. Holed up by the fear of the dreadful Coronavirus, the year surely hasn't picked up on a great note. But fret not, the Feb air is here. Don't let those drab masks get the worst of you, brighten your look this Valentine's with a few pointers. From heart shaped candies to red candles to romantic perfumes to vintage wine, this month beckons all to partake in the celebration of love.
Whether your valentine is someone you love or are attracted to, you want to look and feel your best. Red surely is the color of the season but you don't want to risk looking like Red Riding Hood lost in the woods decked in scarlet from head to toe. So, let's break the monotony while keeping it real with shades in the same family.
There's nothing sexier than underrated sensuality. Overdone make up is a complete no go. Soft make up with loose curls or waves or even a softly pulled fishtail braid look romantic and pleasing to the eye. Pair it with a pastel evening dress and open toe sandals to show off those freshly pedicured feet.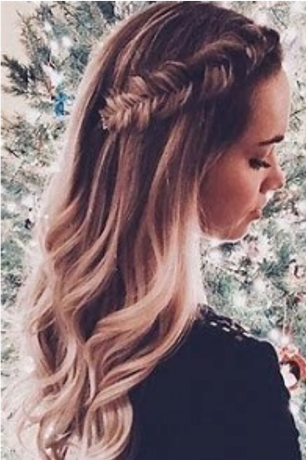 So, brace yourself for a quick makeover that can easily be achieved at home.
After your CTM routine, start by rubbing an ice cube all over your face to close those annoying pores and settle any puffiness.
Don't forget to use a primer meant for your skin type to help your makeup stay on longer.
Skin takes centerstage this season, so start by stippling your go to foundation mixed with some liquid highlighting drops all over your face and neck and dab it lightly with a slightly damp beauty blender to ensure there are no streaks on your face and neck. It would not just give you a healthy glow but make you look happy too. Use a corrector and concealer to cancel out any discoloration. Set it with a loose powder (just on the areas that get too oily).
Pick up a complementary shade of blush that's the same family as your lipstick to avoid clashing. You can pick from a wide array of textures…cream, tints or powder. Highlight just above your cheekbone merging it seamlessly with the blush.
For the brows, start by filling them in the direction of your hair growth with a pencil, pomade or powder. Try to balance the look by keeping it natural and not "instagrammy". Don't forget to highlight the brow bone. Next, use a primer for the lids to bring out the true colors of the palette and to avoid creasing. Stick to nude colors and invest in a great palette keeping in mind the pigment and buildability. You may add some shimmer right in the centre of the lid for that extra pop. Repeat the same steps for the lower lid for a well-defined look.
Add a few coats of mascara to the top and bottom lashes. You can even add a brown / nude pencil to your waterline to really open up your eyes.
Coming to the mouth, use a classic red lip pencil to carefully highlight the perimeter of your lips and fill them in. Next, use a complimentary shade in vermillion to complete your look.
Spritz some perfume and wear some dainty jewellery and you're ready to rock the evening.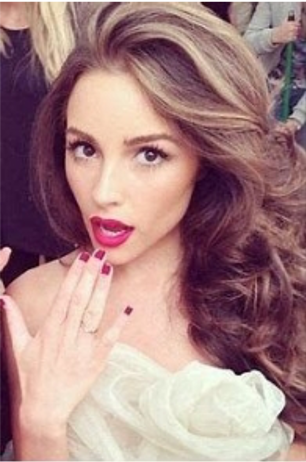 Here are my top 5 trends to make Valentine's even more special for you:
If you're not a red mouth kind of a girl, feel free to use a deep wine shade on your lips to make them stand out.
If subtle eyes are not your thing, go heavily smokey with fluttery lashes and a nude lip.
A strong winged liner and lashes can come to your rescue if you don't own an eyeshadow palette yet.
Dewy skin is in, so don't shy away from highlighters.
Bronze your skin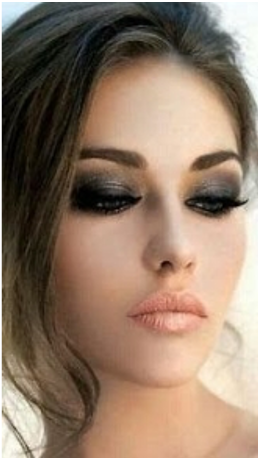 Picture credit: Pinterest

The following two tabs change content below.

Pearly Chhabra
Meet Pearly, our Internationally Certified Pro Make Up and Hair artist. She's also the founder of glamfacesbypearly. Pearly traded her corporate monotony for brushes and palettes to get her creativity flowing. When she isn't making people look like the epitome of beauty, you can catch her keeping abreast of new developments in the world of makeup and attending workshops by the leaders in the industry. Don't forget to follow her page for more insights.

Latest posts by Pearly Chhabra (see all)