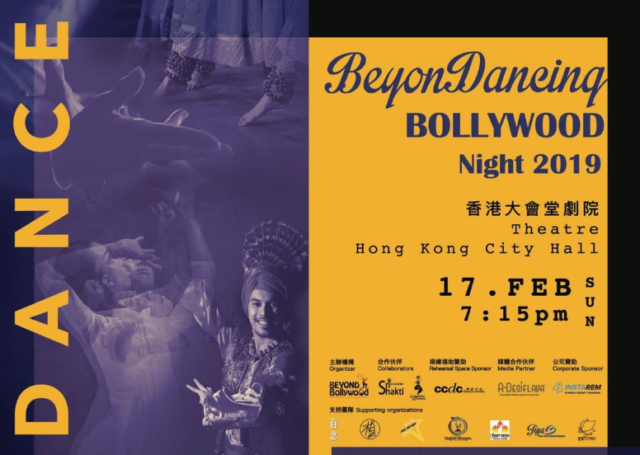 In recent years, the focus on cultural and social integration has magnified considerably. From the refugee crisis to simply the fact that people now have the choice to immigrate, the conversation on acceptance and inclusivity has reached across the globe. While one side turns away from the influx of immigrants, another makes them their own. The global conversation on culture, race and colour is in the spotlight and it is high time that we take a look at Hong Kong too. The Indian community in Hong Kong is no new element of the city but they are still a minority and therefore still suffer through some setbacks in this foreign environment. Even though their presence is high in numbers, their integration into the mainstream Hong Kong society is slow.
Established in 2015, BEYOND Bollywood has made it their top priority to not only showcase overseas talent in Hong Kong but to use the events to promote cultural and social integration in the city of Hong Kong. Since 2015, BEYOND Bollywood has organized and hosted an array of events that don't just focus on entertainment but also aim to transform Hong Kong into a more culturally diverse and accommodating city. With their stated mission of "DANCE, CONNECT, DIVERSITY", this year, they are continuing their efforts to ensure that inclusivity continues to thrive in the city of Hong Kong.
BEYOND Bollywood aims to foster and integrate concepts of cultural diversity and social inclusion in the community through the power of Bollywood dance and development of community partnerships like NGOs, art and social welfare service organisations, schools and universities, corporates and social enterprises in Hong Kong.
Through different community-based dance projects or dance-theatre courses, they aim to mobilize and empower the underprivileged population, which help instil a sense of discipline, positive focus, self-competence for future career development, implant positive attitudes and behaviour towards their families, peers and community. Through these programs, they also aim to raise public awareness of Bollywood dance alongside its film, music and theatre, which ultimately enrich the cultural development within the locals and expats in Hong Kong.
In order to keep the spirit of dance alive and to create a diverse, dynamic and healthy future for the art BEYOND Bollywood offers a platform for independent dance artists, choreographers, dance publicists to get connected and be inspired to raise their local and international awareness on creating positive impacts within individuals, communities and the world through dance.
Not just limited to raising awareness about the dance, BEYOND Bollywood aims to change the way Bollywood dancing is perceived in Hong Kong by changing the mind-sets of the people and showing them that it is beyond just the concept of entertainment. Even though it is already perceived as a form of dance, it is not yet recognised and accredited in the same way as other performing art forms and so BEYOND Bollywood is working to create an environment where BOLLYWOOD Dance is recognised in Hong Kong as a professional dance form, with its syllabus and accredited examinations through collaborating with international training and examination bodies.
To kick off the year and to make progress in the process of turning Hong Kong into a melting pot of culture and diversity, BEYOND Bollywood presents BEYONDancing Bollywood Night. The main objectives of BEYONDancing #BOLLYWOOD Night are not only to host an evening filled with cultural infusion but also to present a new collection of artists from Hong Kong and overseas, to encourage artists collaborations, idea exchange and reflection. Furthermore, the event especially focuses on the inter and cross-disciplinary exchange to nurture the development of dance ecology so it becomes more sustainable and diversified in Hong Kong in the long run.
The first part of the evening will consist of dance programmes. It will showcase the choreography created and presented by 7 Indian dance forms by different dance artists. The dance forms will include dances from all parts of India and feature performances in Kathak, Contemporary Kathak, Bharatnatyam, Kuchipudi, Folk dance, semiclassical Indian dance and Bhangra dance.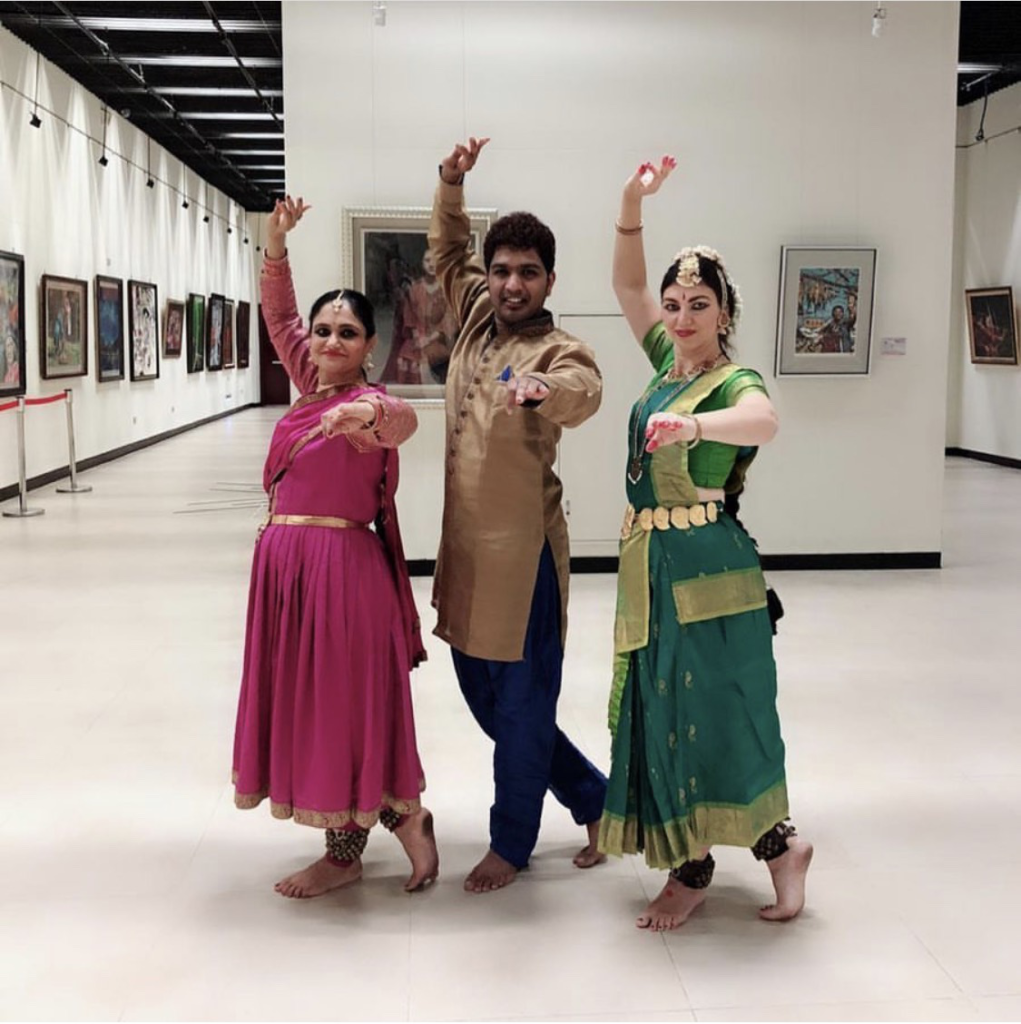 After a short intermission, the second part of the evening will feature the Hong Kong premiere of the dance drama, "A Journey Within", which is led by 3 professional choreographers/teachers/performers who took their love of dance to the next level through collaboration and presents a life story about the journey of a Chinese traveller in India through incorporating 3 different traditional dance forms in a single production. It will re-run after the premiere in Taipei (Nov 2018).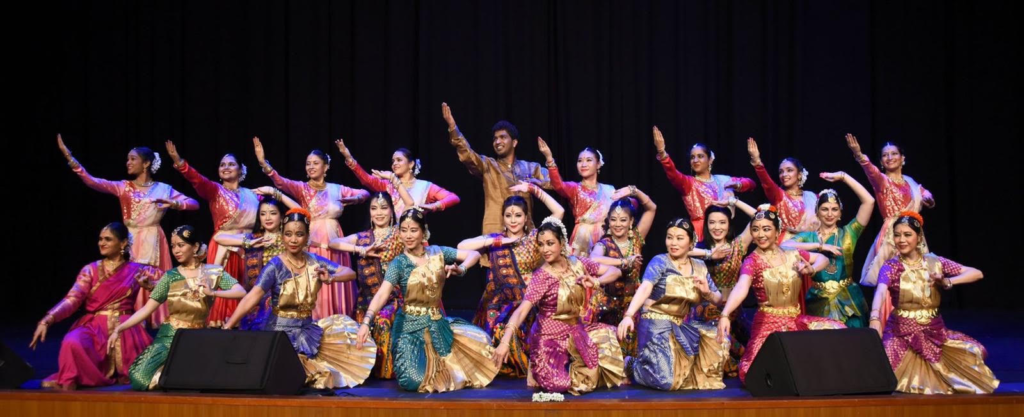 Being a part of the city of Hong Kong undoubtedly makes you realize that you are in the midst of people from all over the globe. In today's world, where everything is so accessible to us through the internet, we forget to cherish simple art forms like dance and drama. To keep the two alive and to ensure that Hong Kong and its people get familiar with the different cultures and communities that exist within it, BEYOND Bollywood is hosting and inviting you to sit back, relax and watch the magic that is created when artists merge their skills together. Tickets go on sale on January 7 at 10am so make sure you get the best seats
More information at https://www.facebook.com/events/328203131115034/
When: Sunday, February 17, 2019 at 7:15 – 9:30 PM UTC +08
Where: Hong Kong City Hall Theatre
E-mail: info@beyondbollywood.org
Mobile: +852 9635 5644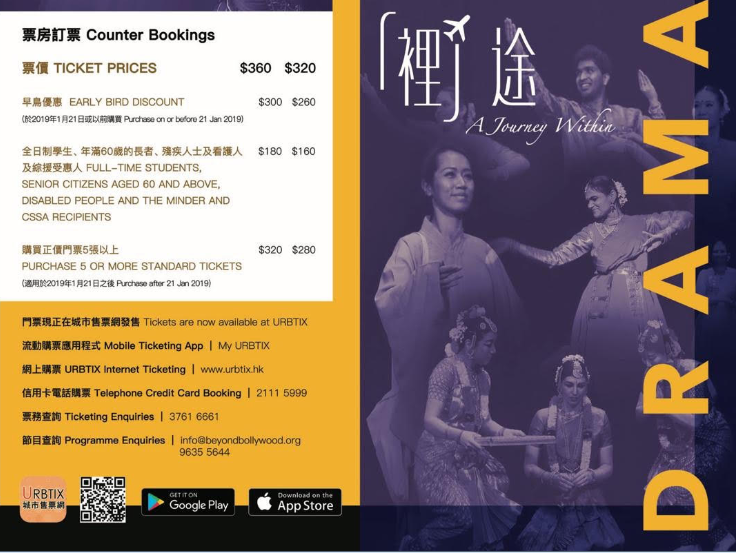 The following two tabs change content below.

Archita Bisht
Archita Bisht is the Managing Editor at A-Desiflava Magazine and can be reached at ab@aplomhk.com. Born in New Delhi and brought up in Greece, Iran, Germany, Ivory Coast, Spain and Hong Kong, I knew since very early that I wanted to write. I consider myself a storyteller and believe that storytelling is an important and constantly developing form of art. Words have the power to influence minds and perceptions and so I choose to focus my writings on topics related to culture, society, global affairs, and politics. When I am not focusing on jotting down my thoughts, I like to enjoy the sights that Hong Kong offers, travel, practice yoga, and binge on crime documentaries. I detest the humidity, stupidity and people who don't know how to stand in a queue.

Latest posts by Archita Bisht (see all)